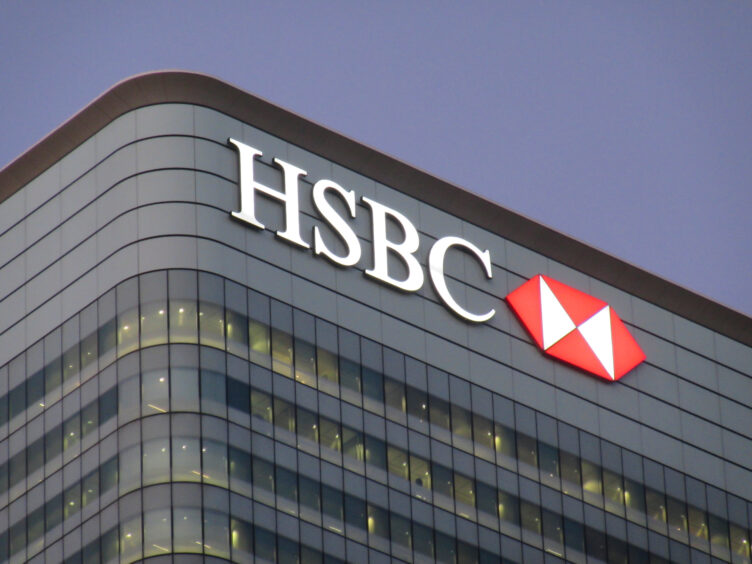 In March 2022 one of the world's largest global banks, HSBC (HSBA), announced new commitments on climate change action for net zero transition but NGOs have questions. Can the bank have a credible plan if its portfolio still contains fossil fuels?
At its AGM, not only did HSBC agree to address elements previously missing in its fossil fuel reduction targets, but provided a warning to its clients as it promised to publish a group-wide transition plan using science-based targets in 2023. This was the end result of a long-term investor engagement convened by responsible investment NGO, Share Action.
HSBC still funding fossil fuels
Despite announcing its intention to become a net zero bank in 2020, HSBC has remained a principal player in the European fossil fuel markets. According to the 2021 Banking on Climate Chaos report, HSBC invested over $111 billion into fossil fuels from 2016-2020.
Over the same time span, Share Action research showed that the bank provided $59 billion to oil and gas expansion – the most support from any European bank. Not only that, but the bank's financing provided to the fossil fuel industry increased year on year from 2016, the year the Paris Agreement was signed, making it the third largest financier of the fossil fuel industry in Europe over this period.
One of the critical loopholes in HSBC's approach is that the bank had agreed to phase down its financing of fossil fuels but that commitment did not include capital markets investment – a significant failure given that 60% of the bank's investment in oil and gas is through the capital markets.
HSBC is reported to have helped raise $52 billion in bonds alone since 2015. The bank has now agreed to phase down financing of fossil fuels in line with limiting the global temperature rise to 1.5C, as well as to update the scope of its oil, gas and thermal coal policies by the end of 2022.
HSBC net zero plans need to be credible
The investor coalition has called for a range of improvements to HSBC's strategy and an update of its investment policies. Currently the bank provides support for both conventional and unconventional oil and gas, and has been asked to reposition its policies on methane emissions and exploration in areas as diverse as the Arctic and the Amazon.
Perhaps one of the most important requests was that the bank publish a public set of decarbonisation expectations for the assessment of the transition plans for major oil and gas producer clients. Celine Herweijer, HSBC's chief sustainability officer, said that "The bank's plans will only be achieved in partnership with our clients, by financing the change to their business models and technologies in order to lower their greenhouse gas [GHG] emissions."
While the bank has only said that if companies fail to produce a transition plan, or that plan is not in line with HSBC's net zero 2050 target, it will 'formally assess' whether or not it will continue to provide financing, the reality is that as the investment market becomes more transparent, it is likely that more action will be taken.
Laura Chappell, CEO at one of the UK's national Local Government Pension Schemes, Brunel Pension Partnership, said that "We …want to see the bank establish clear red lines and decarbonisation expectations for these [transition plans], with clear, time-bound consequences for clients that fail to meet them."
Transition plans will be critical
The focus on transition plans is going to play a critical role, both for the companies required to create those transition plans and their investors.
Herweijer said that "We believe we can have the biggest impact on climate action by actively engaging our clients on their transition, focusing on the need for robust and credible transition plans, and by providing the financing and advisory solutions that help unlock the investments needed. We know we need to transform the bank to achieve this, and we want to demonstrate the actions we are taking to make this happen."
Transition plans are going to play a crucial role in addressing climate change because they are time-bound action plans. As Paul Simpson, chief executive of CDP, puts it, they are "plans that clearly outline how a company will achieve its strategy to pivot existing assets and its entire business model toward a trajectory that aligns with the requirements of climate science.
These plans are vital as they demonstrate to investors and other stakeholders that companies have developed a strategy that ensures their business models remain relevant and profitable as the economy transitions to net zero."
In 2021 over 4,000 companies reported to CDP that they have developed a transition plan. While this is a positive signal, the reality is that many of these plans are not publicly available and without science-based targets and transparency, tracking performance can be a challenge.
Pressure is building, however, for a growth in more robust plans. The UK recently announced a requirement for asset managers, regulated asset owners and listed companies to publish climate transition plans by 2023.
While assessment standards still need to be developed, a Transition Plan Taskforce is expected to report at the end of this year. The final standard is expected to be incorporated into the UK's Sustainability Disclosure Requirements (SDR).
Despite questions, HSBC says it is committed to net zero
The bank continues to confirm its commitment to a net zero 2050. HSBC group chief executive Surendra Rosha recently said that the bank has committed to providing up to $1 trillion of financing and investment by 2030 to aid the transition and sustainability journey and said that "Sustainability is not a 'nice to have' — it's an imperative for us."
It's interesting to see the extent to which shareholder action can leverage change in investment flows and access to capital. As Jason Mitchell, co-head of Responsible Investment at global investment manager Man Group, said, "In my mind, it's testament that the combination of investors, management and civil society can constructively work together to recalibrate and improve climate commitments and targets more ambitiously."