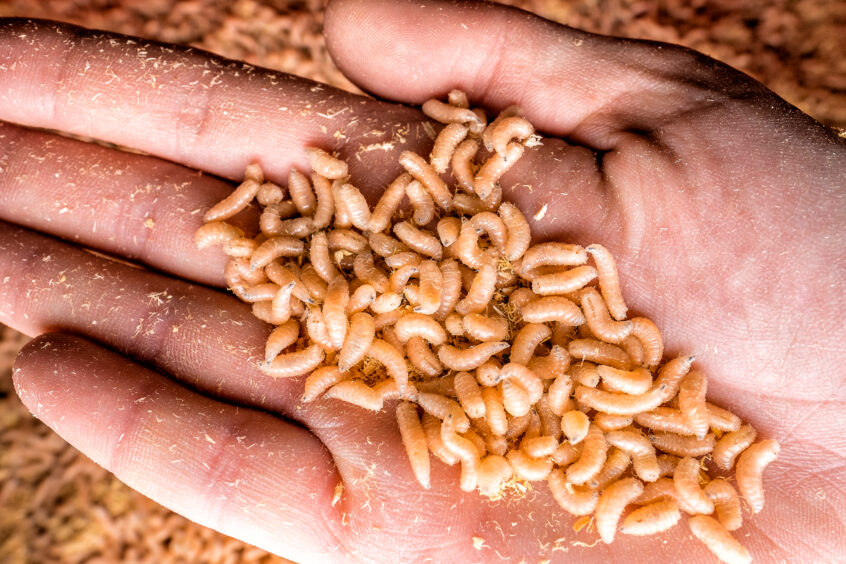 Better Origin is providing an insect mini-farm which converts local food waste into high quality animal feed – in the form of insect larvae.
Better Origin is scaling up its insect farm solution to food waste and land use for animal feed.
Alternative livestock feed not only cuts resource use but contributes to supply chain security.
Agritech is gaining an increasing focus as a solution to growing food security concerns.
Insect feed as an alternative to traditional feed
The agricultural industry has traditionally been reliant on unsustainable animal feeds such as soy, which is the leading contributor to deforestation around the world and travels for thousands of miles, generating high amounts of carbon emissions. And it does not stop there – it is estimated that 33% of arable land on the planet is used to produce livestock feed.
Insect feed is an emerging alternative which offers a sustainable and natural feed solution for farmed animals, such as chickens and fish. US agribusiness giant, Cargill, says that it has the most potential as a novel feed ingredient from an R&D, nutrition, and scalability perspective. The benefits of feeding insects to animals also include increased productivity, better health, and higher welfare.
Modular approach enables scale up
Better Origin's agri technology is unique among the insect farming industry, with most incumbents adopting a centralised production model that is capital-intensive and highly complex to operate.
The company's founder and CEO, Fotis Fotiadis, argues that its modular, distributed approach will accelerate adoption and remove barriers to entry for millions of farmers around the world.
"If the pandemic has taught us anything, it's the importance of local supply chains. Decentralised solutions are now more relevant than ever."
Better Origins deal with Morrisons
Better Origin supplied 10 insect mini farms to Morrisons UK free-range egg farms to reduce the supermarket's use of soya. The rollout is a big step in helping Morrisons achieve their Net Zero targets and becoming the first supermarket to launch carbon neutral eggs.
In a world-first supermarket-driven circular system, the insects are being grown on food waste from Morrisons' own fruit and vegetable site and then fed to the hens.
Each container can help feed 32,000 free range hens and will receive three tonnes of waste from Morrisons fruit and vegetable site each week. The insects can grow to 5,000 times their initial body mass in less than 14 days. Collectively the 10 containers will feed 320,000 free range hens who lay millions of eggs a year, reducing their soya consumption.
Soya remains the second-largest contributor to rainforest loss, with most of it used as animal feed. Reducing it on 10 farms alone is expected to save 56 hectares of South American land from deforestation every year – an equivalent of 78 Wembley Stadiums.
There are 26 million free range laying hens in the UK – if the Better Origin solution was adopted across all of them, the carbon saving would be over 472,000 tonnes of CO2.
Deep tech VC Fly Ventures backs the company
The project is backed by Fly Ventures, a Berlin-based VC firm that invests in deep technology and AI-driven venture start-ups. Previous investors, Athens based Metavallon VC, also participated in the 2021 round which saw the company raise a $3 million seed round.