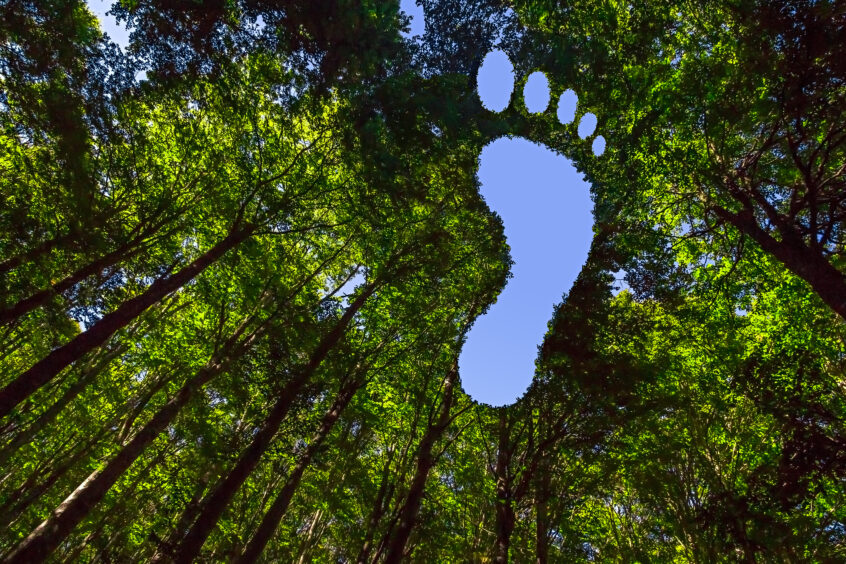 Californian carbon accounting start up Joro has raised $10 million in series A funding to develop an app-based service that helps people monitor and reduce their carbon emissions. 
Joro's technology enables users to identify how their spending activity translates into carbon emissions, before offering tips and offsets to help them reduce their footprint.

 

Consumers are keen to reduce their carbon footprints but need help in understanding the influence they can have.

 

Although individuals must play their part in driving global decarbonisation, governments and businesses will also need to be held accountable.

 
Oakland-based Joro has closed a $10 million series A fundraising round led by previous backers, Sequoia Capital and Amasia, with additional contributions from several new investors. The funding will be used to expand the start up's team and develop its app-based service not only to help people track their carbon footprints, but to take action on the insights they receive. 
Sanchali Pal, Joro's chief executive and founder, said: "We think it could be another path to revenue, where people are actually changing things, switching to lower-carbon vendors or to lower-carbon ways of living. That's a really great alignment of our impact model and our revenue model." 
Joro's carbon accounting app
Joro's app relies on spending-based analysis, an approach that has been approved by the Greenhouse Gas Protocol as a credible way to measure carbon emissions. It syncs with users' financial data before using its proprietary Carbonizer algorithm to estimate the carbon footprint of the spending activity it interprets. 
The Carbonizer algorithm combines datasets on the lifecycle carbon intensity of over 300 unique spending categories with localised information on each user's lifestyle. It then suggests personalised recommendations as to how individuals could reduce their carbon footprint, and provides the opportunity to invest in carbon offsets if a reduction is not possible. 
Carbon offsets are aggregated under a single portfolio, comprising six different projects. The portfolio contains both nature-based and technological projects, with prices ranging from $12-$600 per metric ton of carbon saved. The balanced cost to users comes out at an average of $25 per metric ton, but those who choose to purchase offsets can do so via a monthly subscription set to their chosen amount.  
Joro reassesses its portfolio every few months, ensuring it meets its credibility standards. Its evaluation includes the additionality, permanence and verifiability of each carbon removal project, as well as the co-benefits they deliver to surrounding ecosystems and local communities. 
Consumers need help to follow through on carbon reduction
According to the UK Department for Business, Energy and Industrial Strategy, around 80% of consumers are concerned about climate change. A 2021 report by ClimatePartner, based on a survey of over 1,000 consumers in central Europe, concluded similarly, with more than 90% believing that their contribution to climate action is of fundamental importance. 
This has become a global trend, with a 2022 survey by CHOICE finding that 65% of over 1,000 Australian consumers were actively considering the carbon footprint of their spending decisions. Evidently, individuals are keen to reduce their personal carbon emissions, but research suggests that they will need help in doing so. 
The CHOICE survey found that there was a high level of uncertainty regarding the carbon-neutral claims made by businesses. This conclusion has also been reached by the UK Advertising Standards Authority, which has recently warned that consumers have little understanding of what terms such as 'net zero' and 'carbon neutral' really mean.  
UK energy regulator Ofgem, meanwhile, has found that 41% of consumers either do not know much about or have never heard of "decarbonisation". Its report notes that there is a significant mismatch between what consumers think they need to do to reduce the impacts of climate change and the behavioural changes that are actually needed. 
Personal carbon accounting services such as Joro's could help to address this mismatch by clarifying the carbon emissions associated with the users' spending habits. Users can then take action by following the app's general suggestions, such as eating less meat or switching to cleaner transport methods.  
Joro acknowledges that it does not have the granularity of data required to give more specific advice, such as purchasing from certain brands instead of others, but says that its primary goal is identifying the key areas where users can have the greatest impact. 
Consumers are willing to act on carbon emissions, as indicated by the research mentioned above, and could be empowered to do so by gaining access to clearer information. Consumer engagement could be an important part of the net zero transition, as they influence market demand by shifting their purchasing habits. This pressure can also push businesses to advance their sustainability efforts in order to protect their reputation.
Indeed, the International Energy Agency estimates that behavioural change must account for almost two-thirds of the emissions reductions needed to decarbonise the global energy sector, while the UK's House of Lords recently described the behavioural change as being integral to the country's net zero strategy. 
Should consumers be held responsible for emissions reduction?
Estimates suggest that household consumption accounts for up to 70% of greenhouse gas emissions, so some would argue that individuals must take the lead on emissions reduction. On the other hand, we must acknowledge the fact that people can only make decisions based on the options they are given. 
A 2017 report from CDP found that around 70% of global emissions can eventually be traced back to just 100 major corporations. It can therefore be said that the influence of individual action pales in comparison. This raises concerns that, by encouraging people to prioritise their personal carbon footprint, those with real power to limit global warming are able to slip under the radar. 
It is worth noting, for example, that the term 'carbon footprint' was initially popularised by fossil fuels giant BP (LSE:BP) as part of a campaign that encouraged the public to scrutinise their own climate impact – shifting their attention from the company's own emissions. Years on, BP is still pushing such messages, and it is not alone in doing so. 
A survey by Dentsu and Microsoft survey asked consumers who they felt should be held accountable for resolving the climate crisis. Governments were ranked first with 51%, followed by brands/businesses at 43%. Only 36% of respondents felt that they themselves should share the responsibility. 
Global decarbonisation requires shared responsibility
There is no uniform conclusion as to who should be made responsible for reducing carbon emissions. Rather than attempt to point the finger in a single direction, we must all play whatever part we can. Governments hold the power to establish regulations on lowering emissions, while businesses are responsible both for their compliance and the development of innovative alternatives.  
Individuals, meanwhile, must show their support for decarbonisation by demanding, accepting and adopting more sustainable products and services. Measuring their carbon footprint will be a crucial part in understanding just how much needs to be done to limit global warming. Carbon accounting platforms such as Joro's can support them in doing so.