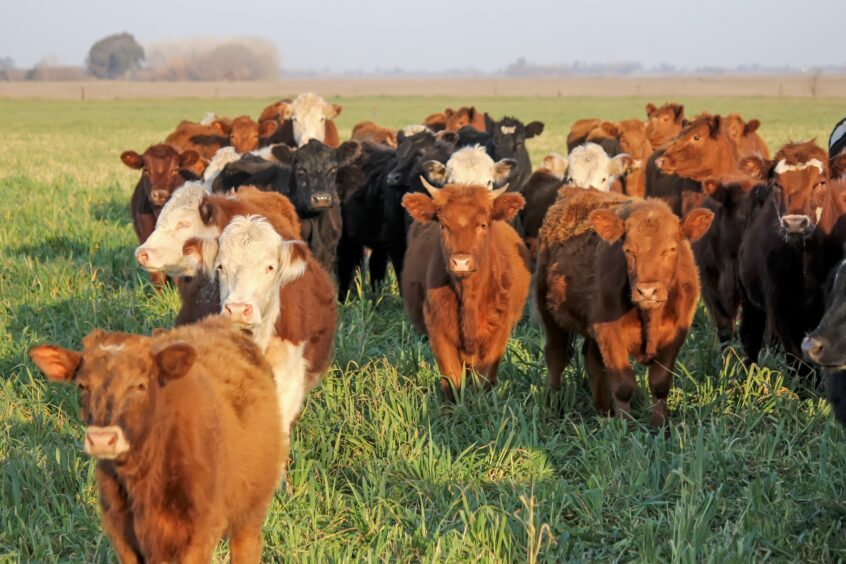 The Good Food Finance Network has announced new environmental and social impact targets covering over $113 billion of assets to improve sustainability in the food industry.
Members of the Good Food Finance Network's (GFFN) High Ambition Group have set ambitious sustainability targets for businesses in the food and agriculture sector.
These targets are time-bound and cover carbon removal, deforestation and gender equality.
The GFFN plans to set additional goals across 14 environmental and social themes in the coming months to further improve agriculture and food industry sustainability.
Improving sustainability in the food and agriculture sector
The need to improve sustainability in the food and agriculture sector is evident now more than ever. Climate change, COVID and geopolitical events have created acute food insecurity globally. The number of people at risk has increased from 135 million in 53 countries to 345 million in 82 countries since the start of the pandemic, according to the World Food Programme.
The GFFN was set up in 2021 to improve the sustainability of food systems across the world. The initiative intends to leverage the power of finance, businesses and the public sector to change the way food is produced and distributed, aft food shortages during the pandemic in 2020 and the spread of zoonotic diseases from animals to humans came as further proof of the need to change the way food systems operate.
The GFFN's High Ambition Group (HAG) is made up of 11 public and private financial institutions. Seven members of the HAG have set a range of environmental and social goals intended to improve the sustainability of the global food systems. This is meant to be the first tranche of targets, with more to follow in the coming months.
First round of sustainability targets covers environmental and social issues
The first set of targets from the members of the HAG covers $113 billion in assets. They include short-, medium- and longer-term targets to improve sustainability in the food industry, and they are to be achieved by 2023, 2025 and 2030 respectively.
For example, three members – Rabobank, Global Environment Facility, Trust Funds for Agricultural Development – have set goals around climate change mitigation and adaptation, biodiversity, land restoration and financing a just transition. 
Two other members have set no-deforestation targets: US-based Nuveen Natural Capital and Netherlands-based Signature Agri Investments. Nuveen has set a short-term target to roll out its zero-deforestation policies to all its regions and product lines by the end of 2023. 
Signature has set a 2023 target for zero clearance of high conservation and high carbon stock areas across its whole portfolio. It plans to reach net-zero deforestation across its portfolio by 2025, and to use a measurement and evaluation system at all its farms that measure impacts on biodiversity and other forms of natural capital.
Mauritius-based Phatisa established a goal that all of its portfolio companies to have a gender equality policy and targets to increase female employment at all levels by 2025. Norway-based Yara (NOR:YAR), a chemicals group, has set a 2025 target for 40% of its senior managers to be female. 
A further medium-term target from Yara relates to precision agriculture. It plans to monitor 150 million hectares, or 10% of all arable land worldwide, using a set of digital tools it has developed, leveraging its traditional chemicals and fertilisers business.
Future targets will go further to improve food sustainability
The GFFN's main objective is to help drive progress in the UN's Sustainable Development Goals (SDGs) by 2030. Specifically, its activities focus on SDGs 2, 3, 8, 12, 13 and 15, which cover good security, good health, sustainable economic growth, responsible consumption and production, climate action and life on land. It seems plausible that GFFN's future targets to be set in the coming months will be informed by these goals.
GFFN has also identified 14 actionable areas of innovation for its members to develop new products and services. These include new financial instruments, financing strategies, and the policies to enable them.
The first set of targets comes days before COP27 in Egypt. Eric Usher, head of the UN Environment Programme's (UNEP) finance initiative, said: "From digital tools to zero deforestation this new generation of high ambition targets can enable a cleaner greener food and agriculture sector… the wider finance sector must use COP27 to supersize its ambition and grow a more sustainable food and agriculture sector."
Pledges and calls to action at prior COP meetings, however, have not always been fulfilled. This may raise scepticism over the GFFN being able to enhance its ambitions at the next meeting. Still, setting time-bound targets that do not go beyond 2030 means the actions of the network can be judged sooner rather than later.