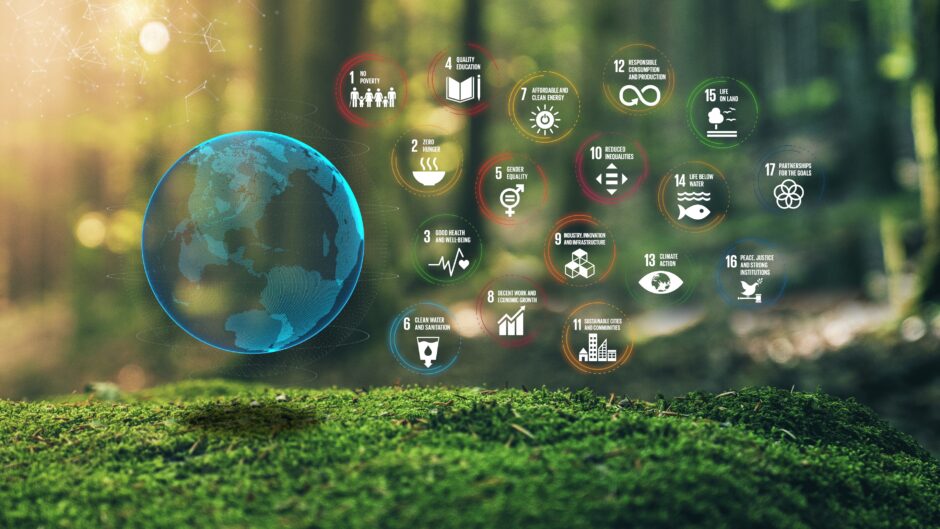 US-headquartered environmental markets platform Xpansiv has launched a new benchmark carbon-offset contract, called the Sustainable Development Global Emissions Offset (SD-GEO).
Xpansiv has launched a new SDG emissions offset, focused on targeting more than simply emissions reduction.
As awareness grows of the interconnected nature of action on emissions and sustainability, high-quality offsets are increasingly expected to offer co-benefits.
Standardisation of such emissions plus contracts will put increasing pressure on voluntary carbon market buyers to go beyond net zero.
The goal is that the standardised contract, tradable on Xpansiv market CBL, provides a benchmark for market participants and corporates to transact high-quality carbon offsets from projects that also deliver high social impact.
Eligible projects are carefully vetted under the CBL Standard Instruments Program that contains the Global Emissions Offset (GEO), the first in this series developed by Xpansiv, as well as the Nature-Based Global Emissions Offset (N-GEO), which Quantum Commodity Intelligence has described as "widely seen as the frontrunner to become the VCM's biggest price benchmark."
Going beyond net zero – bringing sustainability into the offset market
Russell Karas, Xpansiv head of carbon market development, said: "Corporates often look for offset projects that mitigate emissions while also having co-benefits for local communities—projects like clean cookstoves. This emerging segment of the carbon market will grow exponentially in the coming years, and Xpansiv offers a better way to price and trade these high-quality credits."
"The concept of co-benefits is not new to CBL's standardized offset contracts," added Xpansiv chief commercial officer Ben Stuart. "The N-GEO, for example, also requires a Climate, Community, and Biodiversity accreditation from Verra. The SD-GEO is the next contract in the GEO series that will bring transparency, price certainty, and a simplified selection process to a vital subset of the offset market—another important step toward a carbon-neutral future."
Bringing cookstoves projects into the wider carbon offset markets
The SD-GEO will allow for the delivery of cookstove projects with a minimum of five Sustainable Development Goals (SDGs) from the Verra or Gold Standard registries. While this does not have a direct nature benefit, there are strong benefits associated with the implementation of cookstove projects.
Such projects as described as having triple benefits, because they support health and time saving, help to preserve forests and associated ecosystems and reduce emissions overall. In health terms, they are considered particularly important because they reduce the black carbon associated with traditional cooking, which helps to decrease rates of both respiratory and gastrointestinal diseases.
"Clean cookstove projects deliver significant sustainable development impact, with our high-quality projects reaching 9–11 SDGs, bringing permanent and measurable improvements to the rural poor," said Chen Yang, chief commercial officer at C-Quest Capital (CQC). "As one of the leading clean cookstove project developers, we welcome Xpansiv's initiative, setting a core impact benchmark for this project type and establishing a robust market that will support the future of clean cookstove projects."
Erik Petersson, head of Macquarie's Global Carbon business—an Xpansiv investor and co-marketer of carbon offsets from a suite of CQC cookstove projects—called the launch of the SD-GEO contract a "pivotal moment" in simplifying the path to net zero.
He said: "With this contract, organisations can gain transparent, direct market access to high-quality 'social carbon' based on standardised metrics while supporting truly impactful projects in these communities. We're excited to support the SD-GEO launch and the opportunities it provides to expand what we can offer our clients more broadly."
According to Xpansiv the SD-GEO will begin trading on 5th December 2022. The announcement follows ​the launch​ of​ ESGclear​ from Xpansiv ​company APX, which is intended to provide transparency for transactions that require ESG reporting, financing, and mitigation across supply chains.