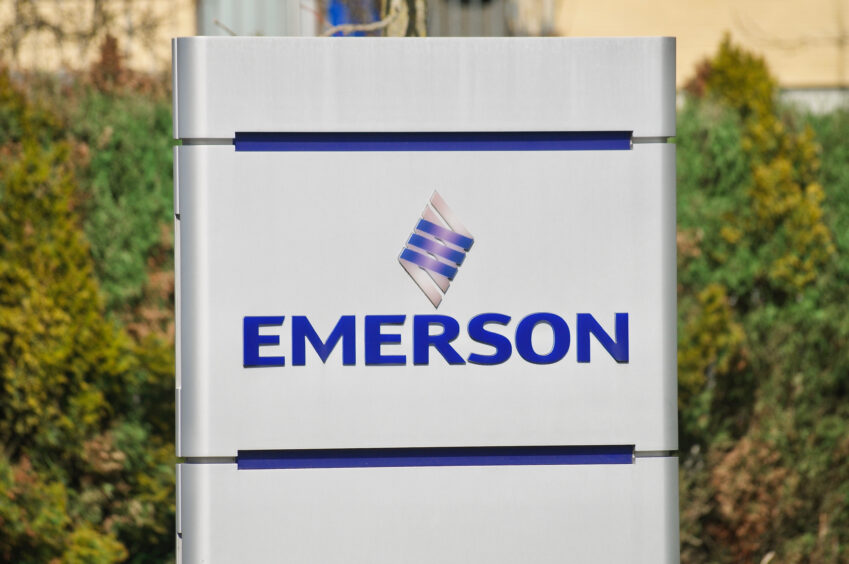 Emerson (NYSE: EMR) is to sell a majority stake in its Climate Technologies business to private equity funds managed by Blackstone (NYSE:BX), in a transaction valuing Climate Technologies at $14 billion.
Blackstone has agreed to buy a majority stake in Emerson's 'climate technologies' in a deal valuing the new venture at $14 billion.
While the HVAC business may not seem like a climate technology, there is an increasing focus on the energy consumption of heating and cooling as extreme weather events increase.
Managing heating and cooling is going to play a critical role in meeting climate targets and progressing adaptation strategies.
At the end of the transaction, Emerson will receive upfront, pre-tax cash proceeds of approximately $9.5 billion while retaining a non-controlling ownership interest in a new standalone joint venture.
The standalone Climate Technologies business includes the Copeland compressor business and the entire portfolio of products and services across all heating, ventilation, and air conditioning (HVAC) and refrigeration end-markets, representing approximately $5 billion of fiscal 2022 sales.
Emerson to become a pure-play automation company
The transaction marks a significant milestone in Emerson's journey to create a higher value, cohesive industrial technology portfolio and to become a pure-play global automation company serving a diversified set of end markets.
"Today's announcement is a definitive step in the portfolio journey we embarked on when I became CEO in early 2021," said Lal Karsanbhai, president and chief executive of Emerson. "Over the past 18 months, the Emerson team has accelerated our portfolio transformation, divesting non-core businesses including InSinkErator and Therm-O-Disc, while investing in organic growth opportunities and important transactions including AspenTech."
Emerson, together with AspenTech, has the industry's most comprehensive portfolio of advanced automation technologies and software, the company said. This portfolio is aligned with many of the world's secular growth drivers, including digital transformation, sustainability and decarbonisation, and nearshoring.
Blackstone's interest in heating and cooling is timely
Joe Baratta, Global Head of Blackstone Private Equity, said: "Blackstone has a long and successful track record of large-scale corporate partnerships, a key pillar of our investment strategy. This is a marquee transaction for our private equity business and a testament to our ability to deliver solutions to our partners even in difficult economic and market environments."
The joint venture may well be a strong private equity deal but what is of particular interest is the growing focus on the heating and cooling segment of the market. As it stands, Copeland is a market leader in supplying critical components for residential, commercial and refrigeration climate control systems.
Barrata said the business is poised for accelerated growth as it leads the way in helping consumers and businesses shift to more energy-efficient heating and cooling products as part of their carbon reduction efforts. He added: "We are thrilled to back the business' dedicated team as they continue to innovate and deliver energy-efficient solutions to their customers."
Is HVAC the work-horse of climate tech?
As extreme weather events become more common, there is a growing demand for heating and cooling, yet much of today's technology is highly inefficient. At the same time, demographic trends see growing middle classes consume increasing amounts of power to ensure a more comfortable ambient temperature.
Researchers from the Rocky Mountain Institute and the International Energy Agency (IEA) estimated that growth in room air conditioners alone (window-based air conditioners) could account for more than 130 gigatons of CO2 emissions by 2050. That would constitute between 20% and 40% of the global carbon budget available if the weaker 2°C goal of the Paris Agreement was to be met.
At the same time, improvements in the management of heating and cooling are going to be important for business. HVAC requirements have been estimated to account for up to 50% of a building's electricity demand, while capital and maintenance costs remain. Optimising these and increasing efficiency would have a direct impact on building costs.
HVAC offers an enormous innovation opportunity
One of the things focused on in the Global Cooling Challenge research is the inefficiencies at the heart of many existing HVAC technologies. For example, most AC units have a theoretical efficiency of 14% while often only achieving 6-8% during actual use. Given that LED lighting, which replaced the old filament lightbulbs, can reach efficiencies of 70% , there is clearly a huge opportunity both to improve existing solutions and to disrupt markets entirely through innovation.
As temperatures become more volatile, and existing systems have to manage both increasing heat waves and growing populations requiring cooling, this could be one of the big innovation areas of the next decade.