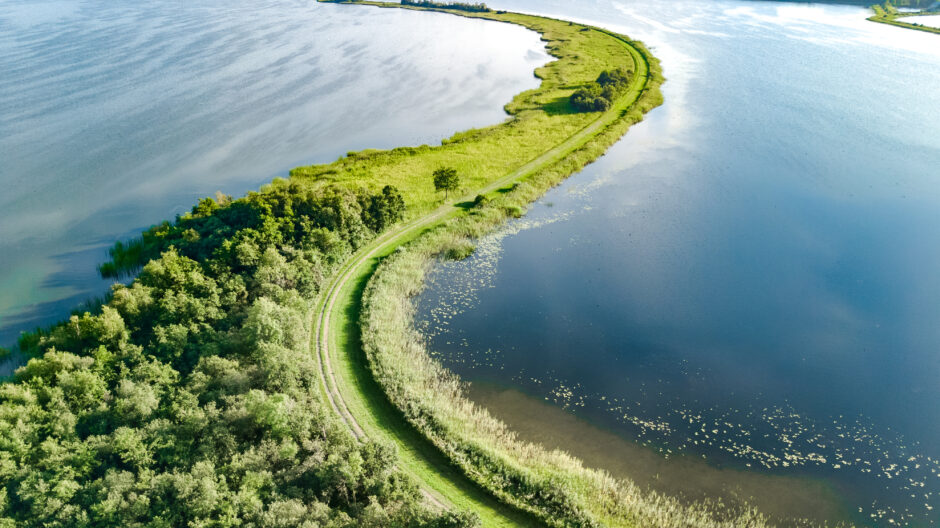 A study on Dutch pension funds' sustainability investment strategies reveals an increased focus on tackling biodiversity loss, reflecting the precedent set by their central bank.
Biodiversity is becoming a priority for Dutch pension funds after climate change.
Major global financial institutions have called on the alignment of public and private financial flows with a global biodiversity framework.
Failure to act on biodiversity loss will hit the world's economy, but timely action can present significant market opportunities.
Dutch pension funds recognise the rising importance of nature-related risks
Following a precedent set by the Dutch central bank, biodiversity is becoming a major focus for pension funds in the Netherlands. A benchmarking study, conducted by the Dutch Association of Investors for Sustainable Development (VBDO), found that over a third of the 49 largest Dutch pensions they analysed held biodiversity at the top of their ESG issues list. Many indicated a willingness to engage with investee companies on the topic.
The funds assessed in the study acknowledged the complexities associated with measuring and reporting on nature-related risks. This was further highlighted by the EU SFDR's inclusion of biodiversity impact as one of the mandatory Principle Adverse Impact indicators.
Dutch financial services industry leads on biodiversity 
The central bank of the Netherlands (DNB) was the first to highlight biodiversity as a material financial risk.  As the national regulator, DNB called on supervisory authorities to impose that financial institutions report on their biodiversity risks and resilience. It first set up a sustainable finance platform in 2016, in collaboration with the Dutch Banking Association, the Federation of the Dutch Pension Funds and the Ministry of Finance.
The DNB also called on other central banks to take action. Its executive director, Frank Elderson, was the first chair of the Network for Greening the Financial System (NGFS), a post he held until 2021, and is also a member of the European Central Bank's executive board.
The NGFS is a collection of 105 central banks and supervisors. Responsible for regulating some of the largest banks and insurers in the world, the group aims to mobilise finance to benefit climate risk management. Elderson brought notice to the potential for loss to financial systems from nature-related risks during his tenure, which also saw the launch of the NGFS Glasgow Declaration calling for climate action by central banks and supervisors.
Finance and business united on mandatory call for nature-based disclosure
The World Economic Forum listed biodiversity loss as the third most severe global threat, as it puts more than half of the world's GDP at risk. Climate change was considered the most severe threat, although is closely connected with nature loss. Tackling both crises has been identified as imperative by many businesses and players in the financial industry.
A group of over 330 businesses and financial institutions urged governments to adopt mandatory disclosures on nature dependency at the upcoming COP15. In an open letter, the group demanded a push for governments to become nature positive by 2030. Government action in the form of laws and regulations is essential to providing businesses and finance with a clear direction of travel in relation to biodiversity risks.
COP15 is the second part of the 15th meeting of the Conference of the Parties to the Convention on Biological Diversity and will be held between 9 and 17 December 2022 in Montreal, Canada.
The Coalition of Finance Ministers for Climate Action also called for global action on biodiversity following the release of their Bending the Curve of Nature Loss report. This was echoed by the Finance for Biodiversity Foundation, a group comprising 111 signatories from 20 countries, holding €16.3 trillion in assets under management. 
Social issues also featured highly among ESG risks for pension funds
Social issues were the second most discussed by respondents in the VBDO study, although they appeared to be harder to define. Respondents did, however, acknowledge the progress being made by non-profit organisations such as the Platform Living Wage Financials.
One respondent in particular had a unique perspective on social investing. PWRI is a pension for disabled people working in sheltered social workplaces (Sociale Werkvoorziening). As such, it confronts two challenges as an investor: to invest responsibly and make sure returns meet expectations, and to select a portfolio that aligns with their social duty. 
PWRI has also faced challenges with connecting its portfolios with ESG indicators provided by data providers and rating companies. While its participants come under the broad spectrum of diversity, PWRI's focus was on a narrower definition of diversity. Its objective was to focus on people who are unable to work under normal circumstances due to a physical, psychological or mental handicap.
While overcoming these challenges was no mean feat, PWRI has managed to develop a €130 million portfolio. To be eligible for its fund, companies have to be PSO (Prestatieladder Sociaal Ondernemen) certified. Difficulties in finding listed companies that fit this criterion meant it had to include companies that could potentially comply with it at some point. In doing so, it has provided a perspective on financing transition on social issues.
Within the financial services industry, pension funds can play a significant role in highlighting biodiversity risk as part of their fiduciary duty. Dutch pension funds continue to blaze a trail in sustainability-related investing. As the single largest institutional investor group with influence over large economic investment flows, they could significantly influence corporate behaviour.