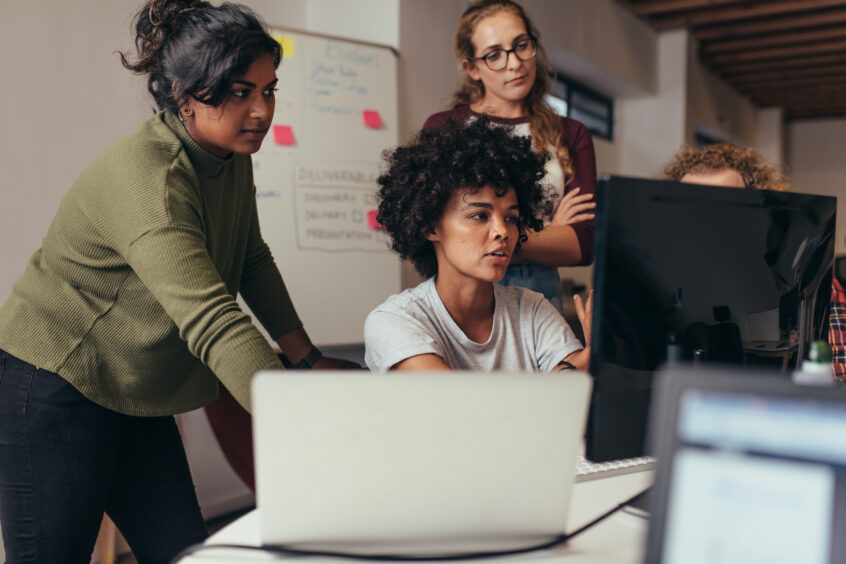 Amazon (NASDAQ:AMZN) and the US Agency for International Development (USAID) have partnered to support female entrepreneurs in climate tech.
Amazon will commit $53 million to help accelerate women's climate solutions.
Female-founded companies usually receive a fraction of global venture capital, but female entrepreneurs are more likely than their male counterparts to innovate to address social needs. 
Women and other underrepresented groups around the world are the most vulnerable to climate change, therefore their voices and ideas must be amplified.
USAID to establish Climate Gender Equity Fund
Amazon will commit a total of $53 million for women's climate solutions, which consists of $3 million to establish a new USAID fund and $50 million to be invested directly in climate tech companies run by women. 
USAID will match Amazon's $3 million investment to launch the Climate Gender Equity Fund, a new climate finance facility designed to remove systemic market barriers that prevent women and girls from accessing climate finance. Amazon will serve as a founding partner of the fund.
The Climate Gender Equity Fund will have a global focus and provide grants for businesses, NGOs, accelerators, incubators, and grassroots organisations working on women-led climate solutions. It will also help women access the networks and technical skills they need to develop their climate change technologies.
Amazon's $50 million investment will be allocated to women-founded and women-led climate tech companies, as well as incubators and accelerators that prioritise women-led entities. The Climate Pledge Fund, its venture capital programme focused on decarbonisation projects, will collaborate with USAID and the Climate Gender Equity Fund to source new investment opportunities and broaden its pipeline of female applicants.
Inequality in funding
Female-founded companies tend to receive disproportionately less funding than their male counterparts. According to PitchBook data, startups founded solely by women raised just 1.1% of the total capital invested in venture capital funding in Europe.
Female entrepreneurs, however, are more likely to focus their innovation on addressing community or social needs, research from the United Nations Conference on Trade and Development shows. Other studies have concluded that female-founded businesses deliver over twice as much revenue per dollar invested compared to male-founded ones.
Kara Hurst, vice president of worldwide sustainability at Amazon, said: "As an important step in solving climate change, we must address the gender inequalities that persist in climate finance, and ensure female entrepreneurs have an equal seat at the table and access to the funding, networks, and technical support they need to scale climate solutions."
She added: "We're proud to collaborate with USAID and the Biden administration to help scale women-led climate solutions globally. This is just one part of our broader Climate Pledge goal to reach net-zero carbon by 2040, and we encourage other companies to join us in this effort."
Gender equality and climate action go hand in hand
Women and other underrepresented groups around the world are the most vulnerable to climate change. This is because disadvantages such as systemic gender-based discrimination can exacerbate the consequences of environmental degradation.
Nonetheless, many women are leaders in environmental action and defenders of their communities. As such, it is crucial to amplify the voices of all those involved in climate-focused initiatives.
As established in the Declaration on Human Rights and Climate Change: "All human beings have the right to active, free, and meaningful participation in planning and decision-making activities and processes that may have an impact on the climate. This particularly includes the rights of indigenous peoples, women and other under-represented groups to equality of meaningful participation".