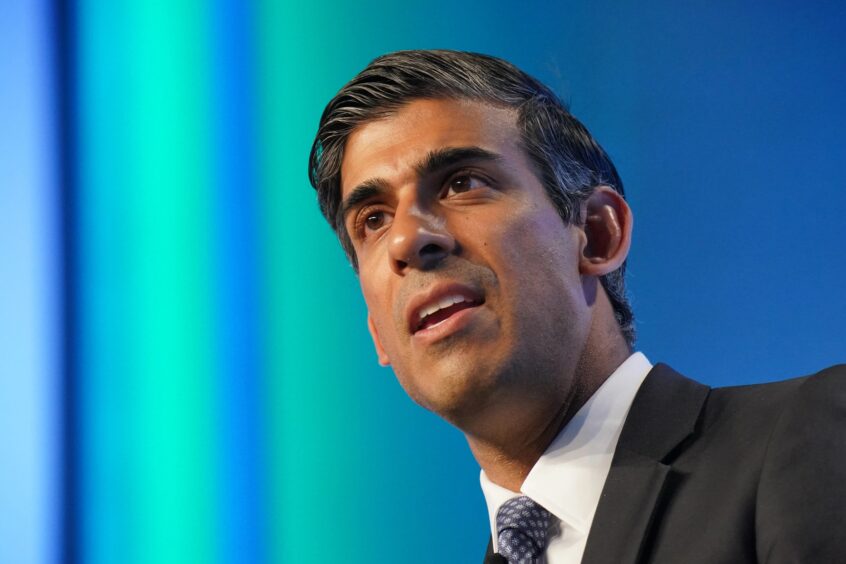 Rishi Sunak's commitment to climate adaptation funding for developing countries comes amid a declining view of the UK's leadership role on climate change, as well as concerns over spending cuts.
At COP27, Prime Minister Rishi Sunak pledged to triple the UK's funding on climate adaptation to £1.5 billion by 2025.
The UK Government has sent mixed messages over its climate stance, as it reversed on plans to go ahead with fracking but is not facilitating new onshore wind capacity.
Sunak's pledge comes alongside spending cuts and as the country's leadership on climate change is being questioned.
Renewing commitment to climate change, at least in principle
In his speech at COP27, Prime Minister Rishi Sunak renewed the UK's International Climate Finance commitment (ICF) commitment of £11.6 billion by 2025. He pledged to triple funding for climate adaptation in developing countries to £1.5 billion from £500 million in 2019. The ICF commitment was made at COP26 in 2021, hosted by the UK.
Sunak's pledge could also be viewed as an attempt to rebuild the UK's leadership on climate change. His own indecision to attend COP27, alongside perceived support for new fossil fuel extraction, has tarnished the UK's image after it presided over the previous COP.
Sunak also stressed the need to invest in renewable energy as a way to insure against the risk of depending on foreign sources of energy. While he has promised to stick to the Tory party manifesto of 2019, promising a moratorium on fracking, he has yet to decide on the approval of several fossil fuel-related licences that remain on the table. 
He said at COP27: "Fighting climate change is not just a moral good – is it fundamental to our future prosperity and security. Russia's invasion of Ukraine and contemptible manipulation of energy prices has only reinforced the importance of ending our dependence on fossil fuels."
He added: "We need to move further and faster to transition to renewable energy, and I will ensure the UK is at the forefront of this global movement as a clean energy superpower."
Specific pledges relate to forests, nature and clean energy innovation
Sunak also launched the "Forests and Climate Leaders' Partnership" at the summit. The UK is committing £90 million for the conservation of a vital tropical rainforest in the Congo basin, in support of its forest agenda. A further £65 million will be allocated to the Nature, People and Climate Investment Fund.
The PM also announced £65.5 million for the Clean Energy Innovation Facility, providing grants to researchers in developing countries. Launched in 2019, the fund is led by the Department of Business, Energy and Industrial Strategy. It has funded projects for biomass-powered refrigeration in India, lithium-ion batteries in Nigeria, and clean hydrogen-based steel production in Morocco.
Funding for energy infrastructure was also on the UK government's COP agenda. Sunak unveiled several projects at a meeting with Kenyan President William Ruto,  as part of the UK-Kenya strategic partnership. Salient among these was the $3 billion Grand High Falls Dam hydropower project, led by UK-based GBM Engineering.
Mixed messaging on fossil fuels and renewable energy at home
Despite Sunak's statements on climate, the UK launched an oil and gas licensing round in October 2022. The application period will close on January 12, 2023, which activist group Greenpeace has called "possibly unlawful".
The Government is also expected to make a decision on a new coal mine in Cumbria by December 8. If granted permission, the project would run until 2050. Climate activists and local communities oppose the plan, which has raised concerns about whether the UK is relinquishing its climate leadership role.
Questions on energy policy were high on the list of priorities when Sunak faced Parliament for the first time as PM. He reiterated his commitment to more renewables, nuclear and offshore wind, as part of a commitment to make the UK energy self-sufficient by 2045. But he did not roll back the ban on onshore wind energy, which was considered the cheapest form of power available in the country. 
Investment in renewable energy has the potential to stimulate growth in the economy and create high-wage and high-skilled jobs. Support of £30 billion for the Green Industrial Revolution over the last 18 months is expected to create 430,000 jobs in low-carbon businesses by 2030.
Maintaining ICF commitment amid spending cuts could be challenging
The UK's commitment to ICF is clearly stated in its International Climate Finance document. It states that the ICF is the "primary instrument the UK has to support developing countries as they seek to adapt to the impacts of climate change and reduce their emissions".  
The document was drafted just after COP26, which the UK chaired, and was shielded from cuts in the aid budget. In the same month, the Government announced it was cutting official development assistance (ODA) to 0.5% of gross national income (GNI), from the UN's 0.7% of GNI official target for developed countries.
The Government said the move was temporary, due to the economic impact of the pandemic on public finances. Since then, public finances have been worsened by the mini-budget of Liz Truss's Government, which has resulted in a £40 billion fiscal deficit, according to the Resolution Foundation. 
Together with higher borrowing costs for the country, plugging this deficit will require a combination of higher taxes and spending cuts. This could mean that ODA is unlikely to go back to 0.7% of GNI in the near future.
In the current economic environment, maintaining the pledge to provide £11.6 billion on ICF by 2025 may prove to be a bigger challenge.