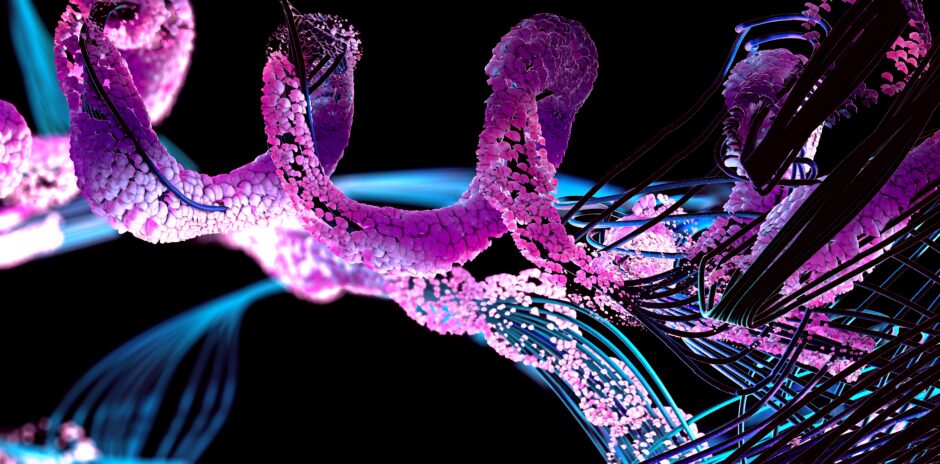 Biotechnology startup Cradle has raised $5.5 million to further the development of its cell programming platform, which helps users to design customised proteins for more sustainable products and processes. 
Cradle's platform enables its users to design customised cells that can make their products and processes more sustainable.

 

Modified cells can be used to displace fossil fuel feedstocks, reduce waste and lessen the environmental impact of heavy industries, but their adoption has been limited by the costs and complexity of their development.

 

Synthetic biology has reached a crucial turning point, with the market projected to reach $28.91 billion by 2025.
Cradle, a biotechnology startup based between Switzerland and the Netherlands, has raised $5.5 million in a seed funding round led by Index Ventures, Kindred Capital and a number of angel investors.
The company will use its investment to further the development of its cell programming platform, expand its staff base and attract some initial partners to trial its product. 
Leveraging synthetic biology for sustainable products and processes
Through human interventions in biology, the genetic code of naturally occurring microorganisms can be redesigned to leverage customised proteins that enable them to produce a wide variety of everyday products. 
"You can think of cells like tiny factories, with proteins as the assembly lines and machines that allow them to make different end-products. With the right tweaks, we can make proteins that will make all manner of new products far more efficiently and with a much lower environmental impact", explains Cradle's chief executive and co-founder Stef van Grieken. 
Such approaches, known as synthetic biology, are already being used to create everyday items ranging from the chemicals included in plastics, household cleaning products and clothing to lab-cultivated meat, seafoods and other food ingredients.  
The use of programmed cells in producing these items displaces conventional feedstocks, such as the fossil fuels that are typically used in chemical manufacturing, and environmentally harmful practices such as livestock farming.
As such, synthetic biology enables the ongoing production of items that the global population has come to rely on, but through methods that are sustainable in the long-term. 
Modified cells can also be used in industrial processes. Microbial mineral extraction, for example, is being piloted by Arizona Lithium (ASX:AZL) to replace the harsh chemicals that would typically be applied. Others have used redesigned microorganisms to manage various waste streams, with solutions including the breakdown of plastic waste, the removal of water pollutants and even the conversion of captured carbon emissions into usable (and valuable) materials and products. 
Cradle's platform makes synthetic biology simple and accessible
Clearly, there are substantial benefits to be gained through the use of synthetic biology. The challenge, however, is that cell customisation is often a complex, costly and laborious process that can take years of trial and error. According to Cradle, 99% of lab-tested protein designs do not meet their design specifications. 
The startup intends to address these issues by providing a platform through which users can reverse engineer customised proteins according to the properties and purposes they wish to obtain. Once design specifications have been defined, the platform uses machine learning models to identify potential protein candidates and predict how they could be modified to achieve the desired results. 
Not only does this simplify the synthetic biology process, it also reduces the time, effort and expense of conducting years' worth of experiments. Cradle's clients, which could include businesses, academic institutions and public sector organisations, pay simply for the platform's usage rather than any royalties. They are also given full ownership of the intellectual property they create, with banking-grade security protecting their data throughout the process. 
As van Grieken says: "Our goal is to reduce the cost and time of getting a bio-based product to market by an order of magnitude so that anyone – even 'two kids in their garage' – can bring a bio-based product to market." 
A turning point for synthetic biology
The adoption, scale and impact of synthetic biology hinges on several factors, including public sentiment towards products they may not understand, the emergence of regulations to ensure the market's safety and the attraction of investors to technologies that have yet to be proven.  
These factors cycle into one another and can be difficult to overcome. Solutions cannot be fully developed and proven without investment and supportive policy measures, but investors and policy-makers are rarely convinced by possibilities and ideas for which there is little evidence.  
Market demand could sway things in synthetic biology's favour, however, as the world faces a plethora of extraordinary challenges.
Climate change, pollution and biodiversity loss are prompting governments, investors and consumers alike to seek out more sustainable products, while social concerns such as food scarcity and public health are driving the search for alternative solutions. 
This could be an important turning point for synthetic biology, as it gears up in response to these emerging demands. Indeed, McKinsey Global has estimated that around 60% of the items we consume could one day be produced in cell factories.  
It says that around 400 applications for synthetic biology, including solutions to reduce global disease by around 45%, are already scientifically feasible and are simply lying in wait of the investment they need to be developed and scaled.
By improving human wellbeing while reducing our environmental impact, McKinsey suggests that these 400 applications could have a direct economic benefit of up to $4 trillion each year. 
Cradle's successful fundraising round is part of an emerging trend, with analysis indicating that the global market for synthetic biology could reach $28.91 billion by 2025. As this crucial corner is turned, Cradle's platform could prove to be valuable in ensuring that the benefits of synthetic biology can be maximised through the speed and simplicity needed to bring effective solutions to commercial scale.