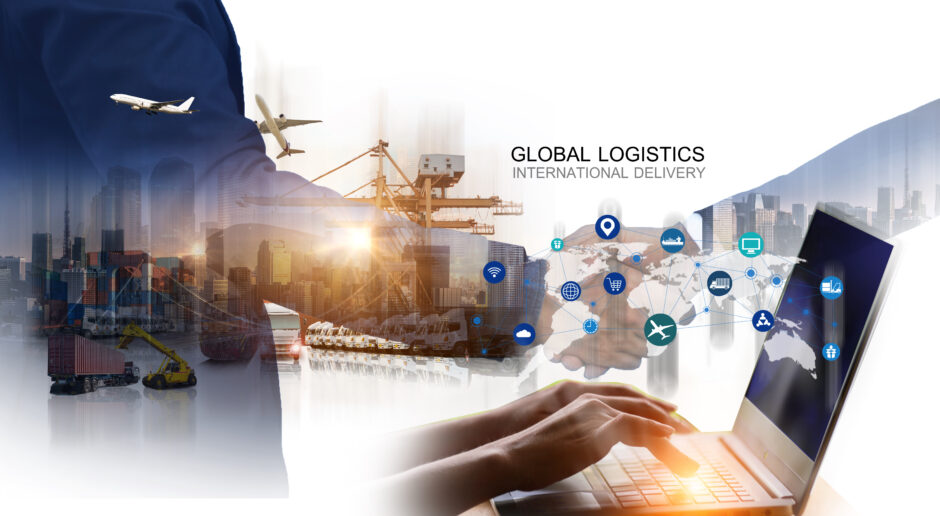 The funds, provided by Brightlands Venture Partners, Asahi Kasei, Neste, 4impact and others,  will be used to advance its mission to bring a circular economy to industrial supply chains. The capital injection was also supplemented with grants from the European Commission.
Circularise raises 11m in funding to develop its supply chain data sharing system.
The management of sensitive data is a commercial issue for many corporates.
The technology will help build transparent supply chains as a supplier's responsibility.
The company's mission is to support the shift from a linear to a circular economy. With its blockchain-based digital product passports, Circularise enables customers to improve resource use, verify provenance, conduct carbon footprint and impact assessments across supply chains.
This is especially relevant in complex supply chains such as those of chemicals, plastics, metals, and critical raw materials, but also automotive, electronics, packaging or construction.
Accelerating supply chain transformation through traceability
Additionally, the company recently launched MassBalancer, its solution for mass balance bookkeeping, in order to support the shift from fossil feedstocks to sustainable alternatives in the plastic and chemicals industry.
Circularise's co-founder Jordi de Vos says: "Our mission has always been clear: accelerating the shift towards a circular economy through supply chain traceability and transparency. This funding round enables us to scale our business operations, product, R&D as well as to expand our international team. It will not only accelerate our growth as a leading software provider for supply chain traceability, but also support the transition to a circular economy on a global scale."
Circularise was founded in 2016 by Mesbah Sabur and Jordi de Vos at the Delft University of Technology (TU Delft). Over the last six years, with the support of the EIT Raw Materials, the European Commission, angel investors, and now VC's, the company grew to 40 people, and expanded to international markets such as Japan.
It also joined the collaborative ecosystem Catena-X to strengthen a secure data exchange in the automotive industry and partnered with multinational companies including Asahi Kasei, Covestro, Domo Chemicals, Marubeni, Mitsubishi Chemicals, Neste, LyondellBasell, Philips Domestic Appliances, Porsche, Trinseo.
Traceability is about more than sustainability
While traceability is a core requirement for effective sustainability and circularity in supply chains, it can also play a significant role in improving efficiency, resilience, and competitiveness.
In the last few decades supply chains have become increasingly linear but that has meant that a bottleneck, or an unforeseen shock in the supply chain such as COVID, can have a significant economic impact.
Resilience to supply chain shocks is becoming a critical business issue. One of the first steps towards building resilience is to integrate traceability into the supply chain, and one of the best ways to ensure that is to ensure that there is access to feedstock that is available and accessible.
One aspect of this is ensuring that each company exactly where each feedstock or component is, how likely extreme weather, conflict or other shocks are to affect its delivery and find alternative feedstocks – often from an alternative source close by.
By knowing where inputs come from, the sourcing practices of suppliers and the conversion processes used, companies will be better able to predict where challenges might arise as well as optimising their own processes. While such practices simply make good business, it is also the first step to enabling companies to look across their complete supply chain and understand their impacts to support their own sustainability journey.
Supply chain success is likely to look very different from the just-in-time model that proved so effective at the end of the 20th century. Success is more likely to arise from the implementation of a circular and transparent supply chain. This in turn will prioritise the use of fewer materials, or reuse, remanufacturing and recycling, which will cut waste and in turn, cut costs.
Managing sensitive data for trust in circularity
Circularise prioritises working on helping suppliers in safely sharing sensitive data, like material composition, environmental footprint or LCA data, without risking privacy and confidentiality. It achieves this with its patent pending Smart Questioning technology, which allows suppliers to be in control of which data they want to share.
By extension, Circularise helps brands and OEM's to get visibility into their own Scope 3 emissions and other metrics, enabling them to improve their own sustainability frameworks and compliance. It also helps them meet customer demand and regulatory requirements around Digital Product Passports, the SEC's proposed climate risk disclosure rules, and the Corporate Sustainability Reporting Directive.
One of Circularise's differentiators is that its software uses a public blockchain instead of a private one which enables an unparalleled level of verification of correctness of data – and therefore trust – while maintaining data privacy and preventing high energy consumption.
Lars Peter Lindfors, Neste's Senior Vice President, Innovation said: "Together with partners, Neste leads the way in accelerating the transition towards more sustainable solutions for polymers and chemicals.
"There is an urgent need for new scalable, end-to-end digital solutions to trace renewable and recycled material flows, providing increased transparency along the value chains. Circularise provides novel solutions for this need, and we are excited to support them in speeding up the critical transition to circular solutions"