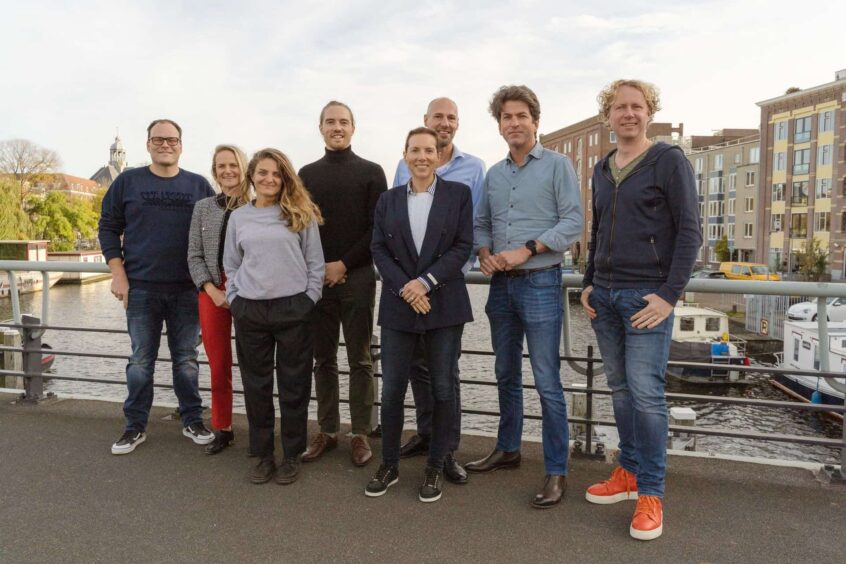 Sympower's latest series B funding round gives it €25 million to expand its energy demand management services across Europe, as the European Union calls for reduced gas and electricity consumption amid the energy crisis.
Amsterdam-based Sympower has topped up the €22 million it raised in July 2022 with an additional €3 million from investors.
The follow-up funding suggests interest in systems for demand-side energy management to deal with volatility in the market.
It also comes as the EU implements a gas demand reduction plan to grapple with the continuing energy crisis.
Sympower provides software-based energy management solutions for industrial and commercial businesses, as well as energy service providers. Its platform enables users to manage a wide range of electrical assets and processes, while also managing their interface with intermittent, renewable energy resources.
The use of software facilitates the demand-side management of energy by increasing flexibility. Historically, managing consumer demand has relied on financial incentives and campaigns to modify consumer behaviour.
Rapid growth and ambitious plans attract investors
Since its founding in 2015, Sympower has grown rapidly and now has 100 employees in nine countries. Its proprietary software platform is intended to balance the supply and demand of electricity across international grids. It has over 750 MW of flexible distributed energy sources under management, with over 200 industrial and commercial customers. It also works with renewable energy providers.
The company reported a doubling in its customer base and a 300% growth in revenues over the last year. It raised €22 million in funding in July 2022, enabling further expansion across Europe. Sympower also plans to expand its reach by including electric vehicle charging and battery storage facilities.
It raised an additional €3 million in November 2022, bringing its series B financing to a total of €25 million. This funding came from Activate Capital, a growth equity investor active in climate and sustainability investments. The other investors participating in the series B round included Rubio Impact Ventures, PDENH, Expon Capital and Rockstart.
Simon Bushell, Sympower's founder and chief executive, said: "As we offer our flexibility services to more of Europe, we are grateful for the continued support from our investors. This trust has allowed us to further our ambitions as we implement our growth strategy, and help overcome the current energy crisis and secure a climate positive future for Europe."
Shortly after its initial series B raise, Sympower was able to partner with Israel-based Noga, to help stabilise the country's electricity grid. Noga is an independent system operator that is wholly owned by the Israeli government. The company plans to enter the Greek electricity markets, followed by opportunities in Italy, Poland, Hungary and the Czech Republic.
Sympower's software helps manage volatility in energy market dynamics
Demand-side energy management goes beyond managing energy during times of curtailed supply. Its ascent as a discipline, and the development of solutions to implement it, will be vastly beneficial in managing the volatility of the intermittent power provided by renewable energy sources. 
Sympower's platform was designed to help accelerate the energy transition. It looks for flexibility in energy supply-demand among its commercial and business users, and creates a balanced grid via its software. 
Renewable energy is set to become an increasing part of the energy mix, growing from less than 30% today to 90% by 2050 in the International Energy Agency's Net Zero scenario. Their supply, however, can be more volatile than fossil fuels until technologies such as battery storage are rolled out at commercial scale. As such, balancing electricity demand and supply from renewable sources will likely sustain demand for Sympower's application. 
Helping solve Europe's energy crisis
Europe has been suffering an energy crisis throughout most of 2022, stemming directly from record-high gas prices and curtailed demand as a result of the war in Ukraine. The conflict exacerbated a tightening energy market which saw a sharp rise in the price of gas, coal and electricity towards the latter half of 2021.
In response to this crisis, EU lawmakers instituted the European Gas Demand Reduction Plan, intended to lower gas demand by 15% among member states. It also adopted a plan whereby countries are required to reduce electricity consumption by 5% during peak hours. Each country will be charged with identifying its own peak power usage. 
The EU Electricity Balancing Guideline regulation was intended to ensure that transmission system operators used and shared energy resources such that generation equalled demand. Amid the current energy crisis, the EU's plans to reduce demand further highlight the need for demand-side management solutions like that provided by Sympower.