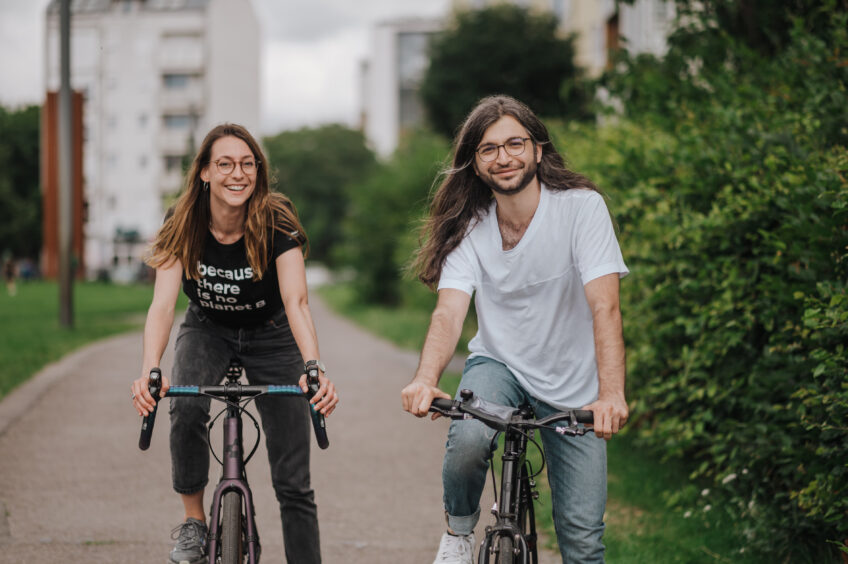 Circular e-commerce startup Faircado has raised €500,000 to further its development of a browser extension that helps online shoppers to find second-hand products. 
Faircado's browser extension provides online shoppers with a comparable list of second-hand alternatives to the products they want to purchase.

 

The resale of second-hand products contributes to the circular economy by limiting the need for excessive production and reducing the volume of resources going to waste.

Making sustainable e-commerce more convenient will be vital in attracting more customers and ensuring the sector participates in the circular economy.
The Berlin-based startup has closed its pre-seed funding round, backed by 4P Capital, BackBone Ventures, Earlybird, Peak Capital and Atomico, among others. Their investment will be put towards further product development, marketing and the exploration of potential partnership opportunities across Europe. 
A browser extension to simplify second-hand e-commerce
Faircado has created a browser extension that helps online shoppers to identify and compare second-hand alternatives to the products they wish to purchase. Once the extension has been installed, consumers can simply search for an item and receive a list of the options available.  
They can then compare different prices and select their preferred choice to be automatically redirected to the second-hand seller. The extension is free to install, and is currently compatible with Google Chrome, Mozilla Firefox and Microsoft Edge. A mobile version is expected to be released in 2023. 
The platform works by centralising the data feeds of Faircado's 35 partners in the second-hand e-commerce space, before using artificial intelligence to sort and identify relevant offers. Initial partners include eBay (NASDAQ:EBAY), Rebuy and BackMarket, with a collective offering of over 4 million products in categories including electronic devices, books and clothing. 
According to Faircado, second-hand purchasing can reduce CO2 emissions by up to 92% by preventing items from going to waste and reducing the need for continuous production. It can also provide consumers with a cheaper alternative, with average cost savings of around 50%. 
Resale's contribution to the circular economy
The resale of second-hand products means each item has a greater number of users, effectively decoupling revenue from the continuous production of new items. In doing so, it allows resources to be circulated within the economy while maintaining their maximum value. 
Such circular approaches are critical in achieving the UN Sustainable Development Goal of establishing responsible consumption and production patterns, as the extended use of individual products means that fewer resources are extracted to create new items. This addresses the carbon footprint, pollution and other environmental impacts of manufacturing, while also reducing the volume of materials that go to waste. 
Circular business models could also be extremely valuable to the global economy, with the Ellen MacArthur Foundation projecting that circularity could create a $700 billion opportunity within the fashion industry alone by 2030. Given that around 80% of used clothing is currently downcycled, exported or landfilled, the ecological benefits of unlocking this opportunity could be vast. 
The need for convenient e-commerce solutions
Despite the growing demand for sustainable products, a gap has emerged between people's apparent desire for environmentally responsible products and the actual buying decisions they eventually make. Indeed, a survey cited by Harvard Business Review in 2019 suggests that only 26% of consumers shop with sustainably-driven brands in comparison to the 65% that apparently want to.  
These findings are echoed in a study by online retailer Zalando. Its customer survey revealed that around 60% of its respondents believe second-hand clothing to be important, but that only 25% were regularly purchasing second-hand options. 
Research suggests that this gap can be closed by incorporating situational measures rather than relying on ethical judgements. Factors such as the price, availability and simplicity of purchasing can positively influence the translation of moral intentions into real-life purchasing decisions. 
Such factors, however, can be difficult for second-hand retailers to provide, particularly in the online world, where they must compete against the ultra-convenience of a wide choice of items that users can order whenever and wherever they like. The importance of convenience in driving purchasing decisions cannot be overstated, with a 2019 report from the National Retail Federation (NRF) finding that around 97% of consumers would back out of buying a product if doing so would cause them some difficulty.  
The NRF report goes on to explore the additional expectations of convenience in online shopping. Its survey of 2,949 US consumers revealed that 57% wanted e-commerce platforms to enable price comparison, while 56% thought that it should be easier to find a range of options. 
Faircado's browser extension serves as an example of how the convenience that consumers have come to expect can be delivered. Such simplification could be critical in aligning the ethical intentions of sustainable consumption with real-life purchasing decisions.  
As the e-commerce sector continues to grow, with a projected total value of $7.4 trillion by 2025, the development of convenient yet sustainable approaches will be vital in its inclusion in the transition to a circular economy. 
This has clearly been recognised by Faircado's investors, with 4P Capital's Xavier Sarras concluding that: "The circular economy is one of the most important seismic shifts in how humans will produce, consume and share goods going forward. It is also the only way to stop us from needing triple the planet's existing resources to sustain life. Faircado is tackling the needed behavior change right where consumption has found its new epicenter."