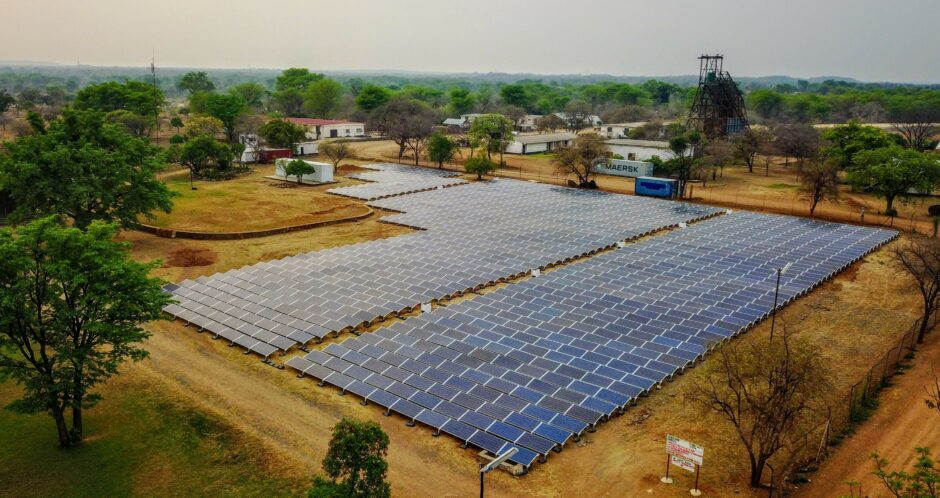 The Africa Mini-grids Program (AMP) is intended to bring electricity to 265 million people in underserved communities in sub-Saharan Africa. Mobilising private sector financing will play a key part in achieving the goals of the programme.
Using solar mini-grids, AMP intends to support the rapid and cost-effective deployment of electricity to some of Africa's poorest communities.
It will also provide new socio-economic development opportunities to help bring some of the most vulnerable communities out of poverty.
Mini-grid investment in Africa has not taken off due to the lack of involvement of the private sector, a challenge that will be addressed by the initiative.
Solar power mini-grids to electrify sub-Saharan Africa
AMP is an ambitious plan from the United Nations Development Programme (UNDP) to bring electricity to sub-Saharan Africa. As a country-led technical assistance programme, it will target early-stage mini-grid markets across 21 African countries, bringing electric power to some of the most vulnerable communities. 
The use of solar mini-grids also addresses the energy transition needs of the region. The use of mini-grids is not new in sub-Saharan Africa – 39% of the over 5,500 operational mini-grids installed globally are already located there, according to a report by BloombergNEF (BNEF) and Sustainable Energy for All (SEforALL).
How can mini-grids solve the problem of powering Africa?
Mini-grids are decentralised electricity networks that are not connected to national grids. Solar and solar-hybrid power account for 63% of all installed mini-grids, with hydro-power accounting for a further 21%, according to the BNEF and SEforALL report. In all, non-fossil fuel technologies account for 89% of total installations.
According to the UN's Energy Progress Report 2022, the global electricity access rate rose to 91% from 83% in the decade to end-2020. Yet, the report found that, at the current rate of progress, the world will only reach 92% electrification by 2030, partly due to post-COVID economic impacts and because of the complexities of reaching unserved populations. 
The UN said decentralised energy systems are vital to expanding access in rural areas. Off-grid solar kits contributed to this success, supplementing efforts to extend national grids. BNEF and SEforALL found that a combination of solar and storage technologies is the most cost-effective decentralised energy technology.
How will AMP work?
The programme, launched at COP27, will be funded by a group of multilateral organisations, but the aim is for individual countries to achieve scale by attracting private funds. Enabling policies and regulations that facilitate large-scale private investment, so that renewable energy mini-grids can be deployed at scale, will be part of AMP's challenges.
Initial investments will be provided by the Global Environment Facility, a multilateral environmental fund, in partnership with the UNDP, US-based non-profit the Rocky Mountain Institute, and the African Development Bank. The programme will begin in 2022 and extend until 2027.
Its framework has two main elements: a regional, country-based focus; and a common architecture across 21 national projects. The former seeks to tailor technical and financial assistance based on local needs and cultural norms. The latter seeks to set policies and regulations that can help monitor and evaluate projects, which will be beneficial to attracting and keeping private sector interest.
Private sector involvement will be critical in funding AMP's ambitions
According to the AMP, mini-grid investment in Africa has not taken off due to the lack of involvement of the private sector. Most of the existing mini-grids have been largely in the form of grants, and non-commercial capital. To scale mini-grid deployment to the extent that is envisaged by it, AMP believes large volumes of commercial financing and particularly debt will be needed.
If successful, the programme will bring electricity to 265 million people in the sub-Saharan region by 2030. AMP said it will need $65 billion in new investments, which will need to come from the private sector, to realise the goal by building 110,000 mini-grids, which can power over 200,000 schools and clinics, and over 900,000 businesses.
Progress towards achieving SDGs provides impact investment opportunities
Attracting impact-focused investment funds, especially those aligned with achieving progress on UN Sustainable Development Goals (SDGs), could provide AMP with the private-sector funding it needs.
According to the Global Impact Investor Network (GIIN), the global impact investing market exceeds $1 trillion. The growth in impact investing has been attributed to increasing recognition among investors for corporations and financial institutions to help address major global challenges.
AMP's approach goes beyond SDG 7
The UN's SDG 7 aims to ensure access to affordable, reliable, sustainable and modern energy for all. The aim of AMP to build mini-grids across 21 countries in the sub-Saharan region can go a long way to help achieve this goal. The accompanying socio-economic development also will also contribute to achieving several other SDGs.
The programme requires the involvement of the local communities to be successful, highlighting the potential to improve education and jobs while stimulating local businesses. These are covered by SGDs 4 (quality education), 8 (decent work and economic growth), 9 (industry, innovation and infrastructure), 11 (sustainable cities and communities) and 13 (climate action).
This should provide private sector investors focused on impact investment with plenty of incentive to invest in the AMP.
Achim Steiner, UNDP administrator, said: "We know that innovative policies, technologies, and business models to scale up existing solutions are needed to achieve SDG 7 on universal access to affordable and reliable energy – business-as-usual won't do."
"The AMP is UNDP's most ambitious electricity access program to date. Its market transformation approach aims to deliver impact at the pace and scale needed to effectively help countries achieve the Sustainable Development Goals, leaving no-one behind."