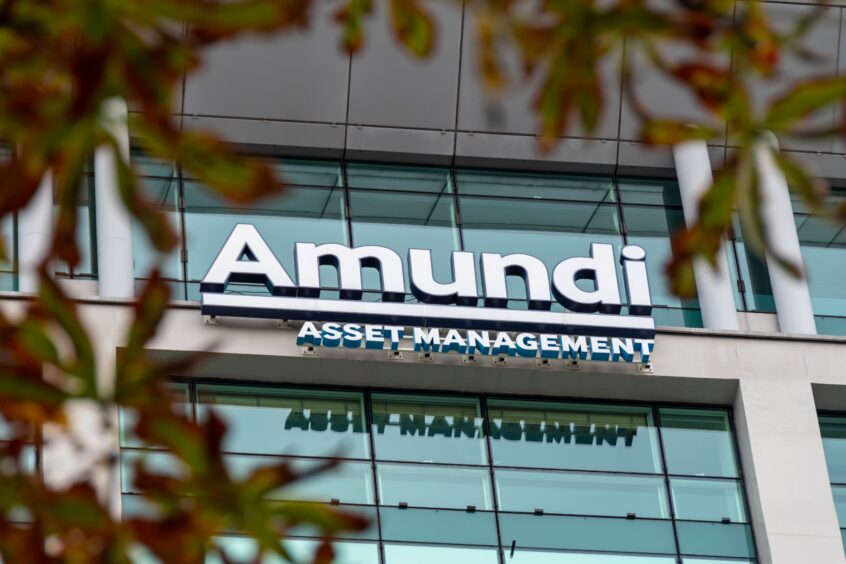 Amundi Asset Management plans to reclassify most of its Article 9 funds as Article 8 ones, ahead of new EU rules on sustainable investment products. This may disappoint investors that keep sustainability as a key objective.
Amundi plans to reclassify most of its sustainable investment funds classified as Article 9 funds to Article 8 funds, which have less stringent disclosure requirements.
The move comes ahead of the EU's updated Sustainable Finance Disclosure Regulation (SFDR) disclosure requirements.
Concerns over the new restrictions may prompt more funds to do the same, potentially disappointing investors that have higher sustainability investment aspirations. 
Amundi reclassifies €45 billion worth of Article 9 as the less stringent Article 8 funds
Amundi (PAR:AMUN) will change the classification of most of its Article 9 funds to Article 8 funds, which impacts €45 billion worth of fund assets. The move comes ahead of changes in the EU's SFDR level 2 disclosure requirements, which will take effect in January 2023.
A spokesperson for the company said: "While Amundi is pleased to see that regulations have come into force regarding the responsible investment market, with a view to improving transparency and protecting end investors, the current regulatory framework does not yet allow the financial industry to respond in a uniform manner as to what should be considered 'sustainable' or not."
"Given this still evolving regulatory environment, Amundi has therefore taken a conservative approach in terms of levels of sustainable investment published in its regulatory documentation."
They concluded: "However, it in no way calls into question the current level of requirements in terms of the integration of effective ESG criteria and the sustainability characteristics of these funds. This deliberately cautious approach is in response to Amundi's concern for protecting investors and distributors from a significant risk of confusion in the allocation of savings."
Why is the EU strengthening its reporting requirements?
The EU's technical standards for disclosing sustainability-related information under the SFDR were adopted on 6 April 2022. They are intended to improve the quality and comparability of information provided by investment managers about the sustainability performance of their financial products.
According to the European Commission, compliance with sustainability-related disclosures will help protect investors and reduce greenwashing, with the ultimate aim of enabling the financial system to support the bloc's transition towards a more sustainable economy.
Further fallout feared over apprehension of complying with SFDR
Investor demand has been driving fund managers to provide more investment options in the form of funds that qualify under the SFDR's ESG and sustainability classifications, according to Morningstar.
As reported by Bloomberg, the impending change in regulation is driving DWS (GER:DWS) to do the same as Amundi with about €2 billion of its fund assets. At least $85 billion in industry-wide Article 9 funds are expected to be downgraded in the near future.
Morningstar said that apprehension over compliance with SFDR is behind AXA Investment Management's downgrade of 21 funds from Article 9 to Article 8 thus far in 2022. Axa also said it planned to downgrade 24 more funds ahead of the SFDR deadline.
What constitutes Article 6, 8 and 9 funds?
Financial institutions marketing sustainable financial investment products under EU  jurisdiction have to classify their funds into one of three categories. 
Article 6 includes those that do not require asset managers to disclose the level of integration of sustainability in their funds. They could, therefore, include investments that would be excluded by funds that have an 'ESG' or 'sustainability' label. Funds that have some form of ESG, green or sustainability labelling need to be classified under Article 8 or 9.
Article 8 funds are those that promote environmental or social characteristics but do not have them as a core investment objective. Article 9 funds are those that have sustainability as their core investment objective, and require comprehensive and understandable disclosures.
A ballooning Article 8 category is not without its risks
In the third quarter of 2022, Morningstar reported that 383 funds had altered their SFDR status, most of which were upgrades from Article 6 to Article 8. At the end of September 2022, 48.3% of SFDR funds were classified as Article 8, and 5.2% as Article 9. This is up from just over 45% for Article 8 funds at the end of the second quarter, and 5% for Article 9.
Yet, a wide interpretation of the criteria required to be classified under Article 8 has raised investor concerns and regulatory scrutiny over greenwash. 
Morningstar told Bloomberg that 23% of Article 8 funds do not meet its standards as an ESG fund, as they hold investments in assets related to coal, tobacco or weapons. This is in addition to the 1,200 funds, managing nearly $1 trillion in assets, that were stripped of their ESG status by Morningstar.
EU's efforts to protect investors may backfire in the near term
The response from financial services firms is to take the easier route by withdrawing funds, but a potential reduction in the number of Article 9 funds reduces the sustainable investment options for investors. Investors, however, continue to demand investments that meet strict sustainability criteria, while there is also rising interest in impact investing.
On top of the investment market becoming increasingly tough amid volatility, the energy crisis and a looming threat of recession, investors are also presented with fewer choices when it comes to sustainability products. It remains to be seen whether demand will force investment firms to comply with more stringent regulations, or whether investors will settle with whatever supply is available.