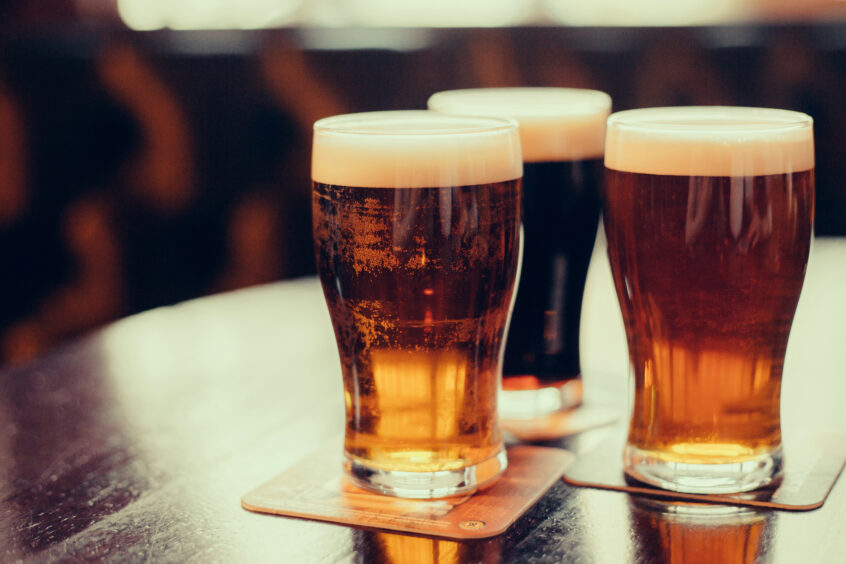 Parisian biotech startup Yeasty has raised €1.4 million to expand the production of its high-protein flour ingredient, which is made using spent yeast from breweries. 
Yeasty's proprietary process converts a byproduct of beer production into a high-protein flour that could be used in meat substitutes, pet food or sports and medical nutrition.

 

The demand for 

nutritious protein continues to rise but l

ivestock farming has significant negative impacts on the environment, highlighting the need for new solutions.

Creating synergies between different industries could unlock a range of environmental, social and economic benefits.

 
Yeasty has developed a proprietary process that removes the bitterness of brewer's yeast, a byproduct of beer production, and converts it into a high-protein flour ingredient that could be used to make meat substitutes, pet foods or sports and medical products.  
The company says that its flour has a 'meaty' flavour, complementing its high protein content of between 50 and 60%. It also provides a complete amino acid profile and is a source of fibre, vitamins and minerals. 
Asterion Ventures led the €1.4 million pre-seed funding round, with additional contributions from Caméléon Invest and Satgana. The investment will be used to produce sample products on an industrial scale, and to support the construction of a new facility with the capacity to make 5,000 tons of flour per year by 2025. 
According to Yeasty co-founder, Juan Londono: "Yeasty aims at becoming a leader in the alternative protein market by democratizing the most complete ingredient, with a low impact. Thanks to our unique technology, we are bringing value to an abundant by-product, and with the support of our investors, we will be able to accelerate our growth." 
The environmental impacts of conventional meat protein
Historically, the world has relied on animal meat as its ultimate protein source. This dependency has contributed to severe environmental consequences, with livestock farming accounting for around 14% of the global greenhouse gas emissions that are generated by human activity. 
In addition to its high emissions, the livestock industry is responsible for nearly 40% of global forest loss due to the land that is cleared for grazing. Such deforestation has a range of harmful impacts, ranging from the destruction of vital carbon sinks to the loss of wildlife habitats. Furthermore, the resource intensity of raising animals is only the tail end of the problem, with estimates suggesting that around 33% of the world's arable land is used to produce livestock feed.  
Protein demand continues to rise
As these issues have emerged as one of the world's most pressing challenges, there have been calls for an urgent transformation of the global food system. Overhauling the meat industry will not be easy, however, as the demand for nutritious protein sources continues to rise. 
Over the past 50 years, meat production has more than tripled. With the world's population projected to peak at around 11 billion people by 2100, however, there are concerns that there may not be enough animal protein available to accommodate demand from 2050 onwards. 
In a number of underserved regions, protein deficiency is already becoming a public health problem. In around 50% of African countries, for example, the average person consumes less than 10 kg of meat per year. With an estimated two billion people around the world currently suffering from nutritional deficiencies, the decreasing availability and rising prices of meat products could contribute to the uneven distribution of major health burdens. 
Yeast protein as a sustainable alternative
Yeast protein offers a potential solution, providing a nutritious source of protein without harming the planet. As demonstrated by Yeasty, it can be sourced through the upcycling of existing waste streams. 
The large-scale production of beer, which is currently the fifth most frequently consumed drink worldwide, generates substantial volumes of organic waste materials. Residual yeast is the second largest of these waste streams, with the three largest beer-producing countries contributing around 2.1 million tons per year. 
This spent yeast is typically sent to landfill, which is an environmentally hazardous approach to the disposal of what could otherwise be used as a source of nutrition. Although there has been some exploration of its use as an organic fertiliser, there are concerns that this could increase soil salinity, contaminate surrounding ecosystems and limit the water absorption of growing crops. 
As such, the conversion of wasted yeast into high-protein food ingredients could provide a sustainable alternative to the expansion of meat production while also enabling an abundant yet problematic waste stream to be reused. 
Industrial synergies provide benefits across the board
This circular management of spent yeast presents an economic opportunity for beer producers, by reframing what has previously been considered a cumbersome by-product as a potential revenue stream. With alternative proteins expected to represent 25-50% of the total protein market by 2050, these economic benefits should not be underestimated. 
According to Yeasty, the scalability of its process could also allow its product to be sold at a highly competitive price point. Given that many of the plant-based protein alternatives available today are currently more expensive than animal products, low-cost options will be vital in ensuring that a sustainable diet is accessible to all. 
The synergy that Yeasty has identified between protein production and the brewery industry provides a clear example of how bringing multiple parties together can address problems while creating opportunities. Such an approach has previously been identified by the UN Environment Programme as critical in tackling the interconnected crises of climate change and food insecurity, highlighting the need for inclusive, holistic solutions to unlock a variety of environmental, social and economic benefits.