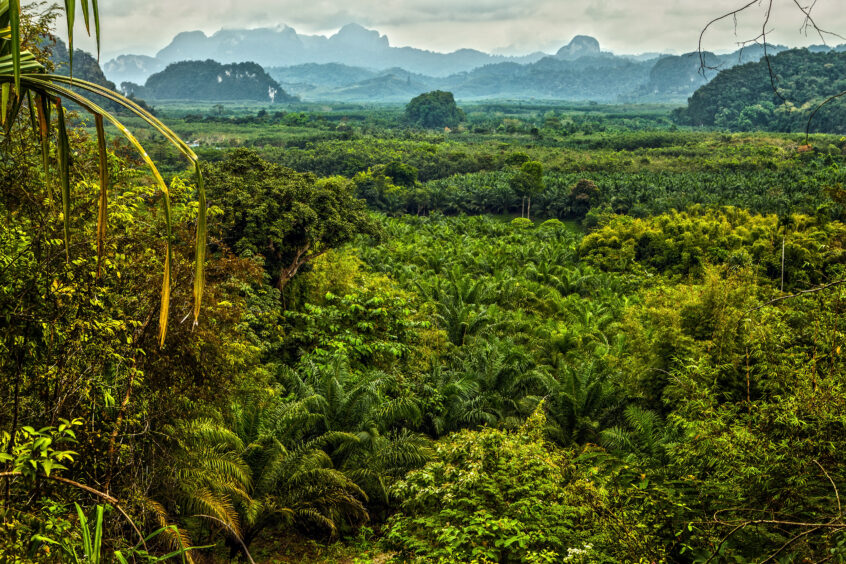 Rubicon Carbon intends to raise $1 billion to address what it sees as shortfalls in the voluntary carbon markets (VCMs), by developing technology-based solutions to improve the quality and supply of carbon credits, facilitate access to markets, and provide project financing.
Rubicon Carbon has been launched as a products and solutions platform for the VCMs, backed by alternative asset manager TPG. 
It intends to address issues in the VCMs, such as limited supply, insufficient project financing, variable quality and lack of accessibility.
The company plans to scale high-quality carbon credits, a key solution to decarbonise hard-to-abate industries and processes.
Addressing the issues of VCMs
Rubicon Carbon is looking to solve what it sees as persistent issues that affect the VCMs. Despite their rapid growth, Rubicon believes there are unresolved problems relating to project financing, quality of credits, and accessibility. 
By providing technology-based financial solutions, it believes it can address these challenges at scale. It currently has two product offerings, 'Rubicon Carbon Tonnes' and 'Rubicon Carbon Capital', which are intended for credits and project financing respectively.
Rubicon Carbon Tonnes consists of a portfolio of projects focused on nature-based emissions reductions, industrial emissions reductions, and carbon removals. Examples of nature-based credits include those derived from global forestry and wilderness conservation projects, and hold Verra's Verified Carbon Standard.
Examples of industrial emissions reduction credits provided by Rubicon are those derived from global landfill methane capture and hydrofluorocarbon reclamation projects. The credits included in this part of the portfolio are verified by American Carbon Registry, Gold Standard, and VCS.
Rubicon Carbon Capital is focused on providing finance to develop high-quality carbon projects. The company has not provided details of projects in its portfolio, or active financing of projects, as this product is not yet available.
Chief executive Tom Montag said: "To deliver on net zero and keep as close as possible to a 1.5-degree pathway, companies must first reduce emissions within their value chain to the greatest extent possible. To balance any remaining emissions that cannot otherwise be eliminated right now, we must scale high-quality carbon credits in parallel. Rubicon addresses several market pain points and offers exceptional ease-of-access to vetted, high-integrity credits to further accelerate emissions reduction globally."
Rubicon builds team of banking and climate veterans
Rubicon said it has assembled a group of stakeholders who can help promote integrity and confidence in its products and solutions. It has partnered with companies that provide consulting services and technologies to develop carbon removal projects, some of which are part of TPG Rise Climate's portfolio. TPG Rise Climate is a climate investing strategy of TPG Rise, part of the alternative asset management firm TPG (NMS:TPG), and a backer of Rubicon's new initiative.
The company also counts sustainability leaders at major banks, insurers, consultancies and large industrial companies among its advisors. Its management team consists of Montag, formerly chief operating officer of Bank of America (NYQ:BAC), and chairwoman Anne Finucane, who also worked at Bank of America as vice chair. Montag and Finucane previously served as co-chairs of the bank's Sustainable Markets Committee. 
Rubicon's chief sustainability officer, Dr. Jennifer Jenkins, was part of a team of scientists, along with Al Gore, who received a Nobel Peace Prize for climate change. She commented: "As demand for carbon credits grows, so too should the size and quality of the projects that underpin the carbon market."
She added: "Detailed project-level assessment, ongoing monitoring, and the adaptation of new data and methodologies are key to driving greater trust, participation, and outcomes in this market. Rubicon is addressing each of these areas with expertise, innovation, and rigor."
What does the future hold for a "unicorn" at birth?
Rubicon Carbon intends to raise a total of $1 billion in funding before the end of 2022. If successful, it will have gained "unicorn" status, or a billion-dollar valuation, from the outset. 
In addition to the $300 million in funding from TPG Rise Climate, the initial equity financing round will see the participation of  Bank of America, JetBlue Ventures, and NGP ETP, the energy transition investing platform of venture capital firm NGP.
A new trend appears to be emerging among venture capitalists, who are mobilising their capital to find the first gigacorn.  This is defined as a climate tech startup that can remove or mitigate one gigaton of carbon from the atmosphere. 
Such projects are gaining support from private investors and public funding alike. For example, the Carbon Negative Shot was launched by the US Department of Energy to spur innovation and research of CO2 removal (CDR) technologies. The programme targets CDR innovations that can capture and store carbon from the atmosphere for less than $100 per ton at gigaton scales.
The International Energy Agency has mentioned a series of CDR approaches that are capable of doing this. They also lend themselves to the kinds of carbon removal projects that Rubicon is targeting. As such, after being born a unicorn, Rubicon could aspire to become a gigacorn.