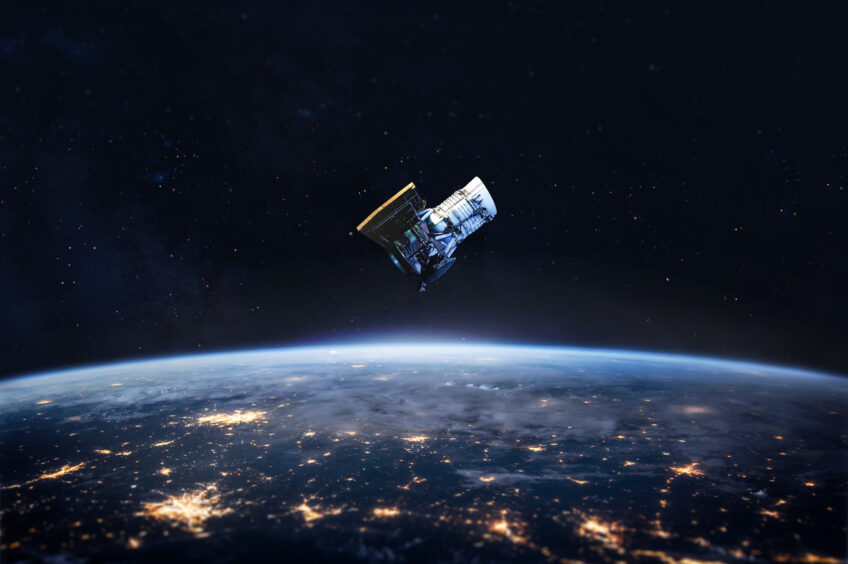 German startup Ororatech has raised €15 million to launch its second thermal-infrared camera into space and develop new applications for satellite imagery. 
Ororatech's cameras are sent to outer space, where they capture thermal-infrared insights for the detection of extreme climate events such as wildfires.

 

Climate change is causing wildfires to break out more frequently and severely, resulting in severe environmental destruction and economic losses.

 

With satellite data providing numerous insights that could steer global efforts to address climate change, the trend of investing in new applications seems set to continue.

 
Munich-headquartered startup Ororatech has extended its series A funding round, led by Belgian climate impact fund Edaphon, to secure an additional €15 million. The round was also backed by previous investors such as Findus Venture and Ananda Impact Ventures, industry experts and public-sector funding from the European State Agency and the Free State of Bavaria. 
Earlier in 2022, the startup launched its first thermal-infrared camera into space to gather actionable insights on climate-related events. With its latest investment, it plans to expand its offering by launching a second device in May 2023, and by developing new applications for its technology. 
"I am thrilled to welcome our new investor Edaphon on board. Together with our existing investors and industry experts, we will fast-track OroraTech's ambition to take the planet's Earth temperature every 30 minutes and deliver thermal-infrared insights for transparency and better decision-making", said Ororatech chief executive Thomas Grübler. 
Thermal-infrared cameras provide temperature analysis from space
Ororatech's thermal-infrared cameras measure the temperature of each pixel, rather than the colour that is registered by conventional cameras. The devices capture long-wave-infrared data to observe ambient temperatures from between -30°C and 80°C, while an additional optical band is used to identify extreme heat sources. 
Each camera is launched into space on a nanosatellite that orbits the Earth at an altitude of around 600 kilometres. The satellites are equipped with onboard data processing systems that run AI-based detection algorithms and delivers real-time analysis via a satellite relay communication network. 
In order to capture a full scan of the planet, Ororatech plans to launch its satellites in groups of eight, distributed within each orbit. These satellites will take photos at different times and from different spots, providing a full-time, automated monitoring service. 
Enabling the early detection of wildfires
Ororatech's current commercial offering is its Wildfire Intelligence Solution, which it says is already being used by a number of clients around the world. According to the company, its solution detects over 100,000 fires each day and has aided the protection of over 160 million hectares of forest across six different continents. 
The platform enables clients to assess the risk of potential wildfire outbreaks with a nine-day forecast based on local weather information, lightning strike data and analysis of the condition of vegetation and terrain. Its full-time monitoring capabilities enable it to send automatic notifications when high temperatures are detected, pinpointing their exact coordinates and providing an estimate of the area that could be affected.  
With such information, Ororatech's clients can initiate an early response with the hope of stopping the fire in its tracks. When outbreaks do occur, the Wildfire Intelligence Solution can be used to track them in real time or to analyse their origin and evolution from start to finish. Doing so allows clients to quickly assess the damage caused, and could help them to develop new strategies for preventing or managing future reoccurrence. 
As wildfires are occurring more and more frequently, driven by human activity such as land-use change as well as the increasing temperature of the climate, such solutions will be vital in managing the associated risks. Indeed, a 2022 report by GRID-Arendal and the UN Environment Programme warns that the global risk of extreme wildfires is likely to increase by around 57% before the end of the century. 
These wildfires are contributing to further climate change by generating significant greenhouse gas emissions and reversing the carbon sequestration of forest and peatland ecosystems. Wildfires accounted for 1,760 megatonnes of CO2 emissions in 2021 alone, while the number of trees lost to wildfires doubled between 2001 and 2019. 
In addition to their impact on the climate, wildfires are causing biodiversity loss and emitting smoke that can be damaging to the health of animals and humans. They also pose a severe economic threat to communities, companies and governments, with the US Government having spent $2.4 billion each year from 2014 to 2018 in its efforts to fight wildfire outbreaks. 
Such losses are rarely limited to the specific location of individual fires, as they can quickly ripple out across the broader financial system. The US Commodities Futures Trading Commission, for example, has determined that annual wildfires in California could spark a US financial crisis by leading to borrowing defaults, market disruptions, plummeting property prices and skyrocketing insurance rates. 
Satellite data offers multiple opportunities
Given the wide range of issues associated with wildfires, it is unsurprising that Ororatech's initial service has earned it a successful fundraising round. The potential does not end there, however, with the company exploring various partnerships that could lead to its technology being used to monitor urban heat islands, predict future heatwaves and audit the previously underestimated emissions of oil and gas facilities. 
Other companies have also been developing new applications for satellite data. Californian startup AiDash, for example, has recently raised $10 million to develop its satellite-based carbon monitoring and measurement tool. In Europe, Germany's Orbio Earth secured €600,000 to advance its remote sensing technology for monitoring methane emissions while Switzerland's Jua has raised $2.5 million to launch a platform that models future weather conditions by analysing satellite imagery. 
Each of these solutions could prove to be extremely valuable in guiding global efforts to manage and mitigate the impacts of climate change. As such, it seems likely that they will continue to attract the demand of investors that are seeking opportunities within the climate technology space.