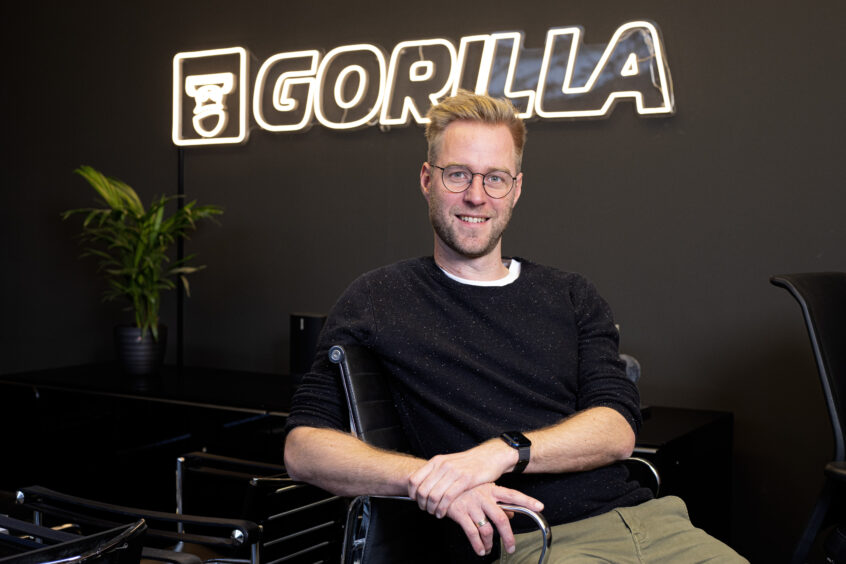 Energy tech scale up Gorilla has secured £5.2 million in its Series A, to fund further development to its platform and help energy companies continue to adapt to the changing energy landscape with greater speed, efficiency and agility.
UK scale up raises over £5 million to enable data insight for the energy industry.
Data managers spend time understanding and visualising data for insights, but many companies still work in silo'd excel databases.
Innovation in the energy sector will require deep understanding of generation, distribution and consumption, and rapid response to market changes.
Gorilla says its data platform is focused on helping energy companies respond to the energy crisis as the need to rethink the way that energy is produced, distributed and consumed is more urgent than ever.
The platform enables energy companies to gather and process the vast amounts of data generated and needed today to manage energy, including utility pricing, forecasting and reporting modules. The company's goal is to help the energy sector become carbon-neutral faster and more cost-effectively.
Ruben Van den Bossche, co-founder and CEO of Gorilla said: "The energy transition is also transforming the way the energy market works. Our data-driven applications make it easy for energy companies to develop new price plans and offer new products. Which, in turn, encourages more flexible and sustainable energy consumption while helping consumers manage their energy bill. Think of innovative solutions for electric cars and IoT devices. But also solutions that make more efficient use of existing infrastructure, thereby reducing the need for additional expenditure."
Unlocking the power of data
Part of the solution lies hidden in the increased market volatility generated by an emerging decentralised energy market and the vast amount of data that comes with that evolution.
The energy transition has sparked an explosion of data amongst energy companies. Solar panels, wind parks, smart meters and other new technologies all generate large amounts of new data, posing a real challenge for energy companies to process it. Processing that data and extracting the necessary insights has been a cumbersome, complicated and, for many energy companies, an insurmountable task.
Gorilla's cloud-based data processing platform is capable of processing enormous amounts of data, thus accelerating the pace of innovation and enabling energy and utility companies to make giant leaps forward in terms of efficiency and performance.
Gorilla is a spin-off from Belgian tech agency November Five, and was created in 2018. But already, several major players in the UK, Europe and Australasia – including British Gas, ScottishPower, Shell Energy, and Engie – are using Gorilla's platform to automate manual processes, drive product innovation and generate insights into both the production and consumption of energy.
Investors are increasingly focused on data management solutions
In its Energy Transition Investment Trends 2022, BloombergNEF predicted that energy companies will triple their investments in the transition to 100% green, renewable energy by 2025 and double them again by 2030 and Gorilla has said that it expects to see an exponential growth in the demand for data services in the energy sector over the coming years
The investment was led by the transatlantic venture capital fund Beringea, with participation from PMV and VLAIO, and should result in a rapid expansion of Gorilla's team and solutions.  Eyal Malinger, partner at Beringea, commented: "The Gorilla team has built a collaborative, cloud-based, high-performance modelling platform, which provides 100 times greater performance than legacy spreadsheet-based solutions. Energy companies are facing an exponential growth in data processing requirements, and – as decarbonisation continues to accelerate – it has never been more critical to provide our energy sector with digital tools that can manage the greater complexity and volatility that comes with this transition
Gorilla currently has a workforce of more than 40 employees at its offices in London, Antwerp and Melbourne.