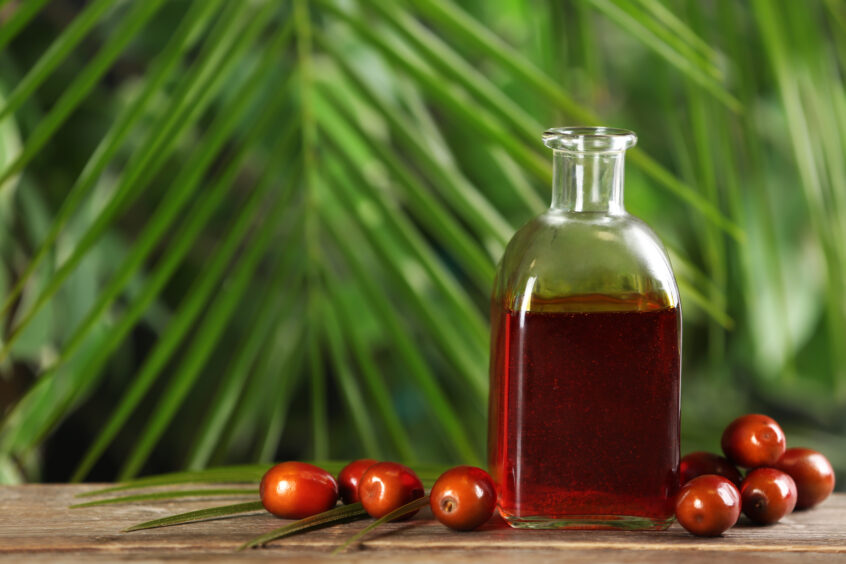 The Doehler Group, a producer and marketer of tech-led natural ingredient solutions, has invested in Clean Food Group (CFG). An accompanying collaboration agreement will see Doehler assisting the UK startup with the commercialisation of its sustainable palm oil alternative. 
Clean Food Group has developed a proprietary yeast strain that is grown on waste feedstocks to produce a natural oil that could be used as a replacement of palm oil.

 

Palm oil continues to be used in a wide range of everyday items, despite its association with a number of environmental and socio-economic issues.

 

The involvement of larger corporations could ensure that innovative alternatives to unsustainable ingredients receive the attention they deserve.

 
The Doehler Group has invested in Clean Food Group (CFG) via its venture capital division, and will support the startup's efforts to bring its technology to scale. The collaborative agreement will see Doehler producing CFG's ingredients at a commercial scale, including batches to be submitted for market approval.  
"We are delighted to be partnering with Doehler Group, a leading manufacturer and innovator within the area of technology-driven natural ingredients and ingredient systems. With Doehler Group's support, we are excited to accelerate the scale-up of our ground-breaking technology, which will allow us to bring our sustainable palm oil alternative to market more quickly", said Alex Neves, co-founder and chief executive of CFG. 
Despite rising concerns, palm oil continues to dominate the market
Palm oil production has been linked to a wide range of environmental and social issues, ranging from forest fires and air pollution to freshwater abstraction and conflict over land rights. The expansion of palm oil plantations is often associated with deforestation, which results in biodiversity loss and the disruption of vital carbon sinks. 
This deforestation also raises significant economic concerns. With more than 50% of the world's GDP being moderately or highly dependent on the survival of nature, the ongoing destruction of key areas from which various goods and raw materials are sourced is threatening the stability of the global financial system. Businesses and industries that rely on these areas, meanwhile, are facing increased exposure to a number of risks that are directly material to their continuity. 
Despite the increasing awareness of these issues, palm oil remains a prevalent ingredient in a number of everyday items. It is considered a highly efficient vegetable oil, offering higher returns in terms of land and labour requirements than alternative crops such as rubber or rice. For manufacturers, palm oil's neutral taste and creamy texture provide make it the ideal base ingredient to be used in food items. With its versatile functionality, palm oil is also used in thousands of non-food products including cosmetics, household cleaning solutions, soaps and shampoos. 
According to a 2022 report by the Council of Palm Oil Producing Countries, the demand for palm oil will continue to rise as the world continues to recover from the COVID-19 pandemic. The increasing support for biofuel production could also be a driver of demand, as supplies of alternative vegetable oils such as rapeseed or soy remain limited. 
Novel biotechnology could provide an alternative
Clean Food Group intends to disrupt the palm oil industry with its development of a sustainable alternative. The startup has developed a fermentation process that enables it to cultivate a proprietary strain of natural yeast, which is fed on low-cost waste feedstocks such as agricultural stover, food waste or sawdust. 
Through selective breeding, the yeast has been purpose-engineered to produce high quantities of an oil that replicates the benefits of palm oil and can be used in food and cosmetics products. In order to ensure a competitive cost, the breeding process included selection for hardiness, resistance to bacterial invasion and the ability to be grown in scalable bioreactor facilities. 
When the yeast cells have reached their final stage of growth, the oil is extracted by combining a dissolving and grinding action with a high-pressure environment. This process requires large amounts of energy, making it more expensive. According to Professor Chris Chuck, who developed the process over the course of seven years, however, these costs could be mitigated through the development of more efficient extraction techniques or by using the remaining cell biomass to make additional products such as protein substitutes. 
"Organisms that produce oil on a scale that could compete with palm oil don't exist in nature. We have had to develop them, learn how they function, and develop highly optimised ways of growing them at scale, so we can offer food producers, retailers and consumers something that's better and more sustainable that the real thing", explains Chuck. 
Global corporations are on the hunt for sustainable ingredients
As CFG continues to expand its range, it will continue its strategic relationship with the Doehler Group. By working together, the partners intend to leverage the agility of an innovative startup alongside the clout and experience of an established market player. 
This strategy resembles that of biotechnology firm Genomatica, which has joined forces with Unilever (NYSE:UL) and the Kao Corporation (TYO:4452) in an effort to scale its palm oil alternative based on fermented sugars. Cell programming platform Gingko Bioworks (NYSE:DNA), meanwhile, has partnered with sustainable ingredients developer Lygos to advance its bio-based production of chemical components that would normally be derived from fossil fuels. 
Although many of the techniques used in biotechnology have been proven for years, promising to deliver sustainable solutions to a range of environmental and social crises, their adoption has been limited by a lack of investment and supportive policy measures. The recent surge in partnerships between global corporations and innovative startups, however, suggests that these barriers may soon be removed. 
As consumers, investors and governments alike continue to demand more sustainable modes of production, global corporations stand to benefit by backing the innovations of biotech startups. In doing so, they are essentially making a long-term investment in the transition to sustainable ingredients that align with rapidly changing expectations. Such investment will undoubtedly prove useful in enabling these ingredients to be adopted at the scale and pace that is required for them to deliver their promised benefits.