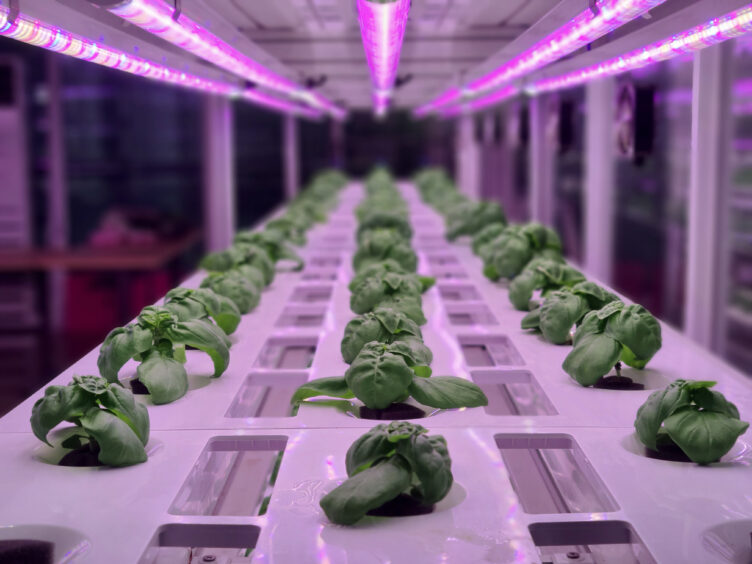 Norwegian agritech startup Avisimo has raised €2 million for the construction of a proof-of-concept facility that will demonstrate the cost-savings of its vertical farming technology. 
Avisimo says its systems could reduce the operational costs of vertical farming by up to 90% while driving investment requirements down by around 75%.

 

Vertical farming offers a climate-resilient approach to sustainable agriculture but, despite increasing demand, high costs continue to limit its adoption.

 

Although technological innovation could lower the costs of vertical farming, there may be limitations on how far it can go.

 
Avisomo claims that its vertical farming systems could reduce the investment costs of vertical farming by around 75% compared to industry standards and enable operational cost-savings of up to 90%.  
Having already deployed fifteen small-scale configurations across Norway, the startup has now raised €2 million in seed funding to construct a larger facility with the intention of demonstrating these savings. The investment will also support Avisomo in expanding its team of staff and exploring international project opportunities. 
"We are certain that a lean and critical market approach will be key to building an economically sustainable vertical farming industry in the long term", Endre Thesen Harnes, the company's chief commercial office. 
Vertical farming offers a climate-resilient approach to sustainable agriculture
With today's agricultural industry accounting for around 24% of global greenhouse gas emissions, conventional farming has come to be recognised as one of the most significant drivers of climate change. It is also extremely resource-intensive, requiring large amounts of land, water and chemical inputs that pollute local waterways while reducing the health and carbon sequestration capacity of the surrounding soils. 
Equally concerning is the reverse impact that climate change is having on farming, as the systems we rely on for global food production are being subjected to extreme weather conditions that can cause significant reductions in crop yields. At the same time, climate change is contributing to a rapid decline in the availability of freshwater and fertile land. 
Vertical farming, on the other hand, offers a climate-resilient approach to sustainable agriculture. These indoor farming systems enable farmers to maintain strict control over environmental growth factors such as lighting, temperature, moisture and nutrition while mitigating the risk of pest infestation or disease.  
Contained environments are also protected from external weather conditions, meaning that crops can be produced throughout the year. Furthermore, vertical stacking takes up less space than conventional field agriculture, allowing vertical farms to be set up even in urban areas. This has the added benefit of reducing food transportation, with the potential to cut down on both emissions and logistical expenses. 
Although vertical farming could provide numerous benefits, its adoption has been limited. The technology, construction, equipment and expertise required to establish a vertical farm require significant upfront investment, while the energy consumption of artificial lighting and other control systems make such facilities extremely expensive to operate. Despite ongoing advances in technology, the skilled labour needed for vertical farms typically accounts for between 25 and 30% of their running costs. 
Currently, the initial investment costs per square meter of growing space on a vertical farm can be up to ten times higher than those of a high-tech greenhouse, while running costs are typically around five times higher. With these factors combined, horticultural engineering specialist CambridgeHOK estimates that vertical farms must be at least 5,000 square meters in size if they are to achieve commercial viability. It goes on to note that establishing such a facility would require capital investment of up to £15 million. 
Flexibility and automation to drive down the costs of vertical farming
Avisomo intends to reduce the costs of vertical farming through automation and flexibility. Its modular systems use industry standard CC trolleys that can easily be moved around or adapted with different types of equipment. The trolleys themselves do not have any technology built-in, so can be fitted with control units and sensors that are specifically tailored to the needs of each facility. 
To accompany its adaptable growing systems, Avisomo has partnered with various technology providers to offer stand-alone modules that can automate every element of the farming process. These solutions include seed sowing machines, robotic harvesting and washing systems capable of cleaning an entire CC trolley in one go. 
With Avisimo's own software, its customers have access to a variety of plant recipes that use algorithms to automatically adjust the farm's control systems to provide optimal growth conditions. With a fully automated system, farmers can achieve optimal yields while minimising their labour requirements. To further reduce operational costs, Avisomo's systems come installed with its patented LED grow lights, which it says use less energy than other options available. 
Although the firm acknowledges that startup costs will remain high no matter what, it believes that the flexibility and automation of its systems can shorten the path to farm profitability and maximise returns on investment. It advises that larger facilities will typically result in greater returns, but claims that even the smallest farms can optimise their launch with its cost-cutting systems. 
How far can technology go towards bringing vertical farming to scale?
In recent years, the vertical farming industry has been increasing steadily. It received record levels of investment in 2022, and is projected to be worth around $15.7 billion by 2025. Despite growing market demand, however, vertical farming is unlikely to be adopted at scale without the guarantee that it can become economically viable. 
While some would agree with Avisomo that automation could be the key to reducing costs, others have warned that the technological advancement of vertical farming is nearing its limits. Avisomo's opportunity to prove out its concept on a larger scale will therefore provide an interesting case study of how the future of vertical farming may unfold in the coming years.