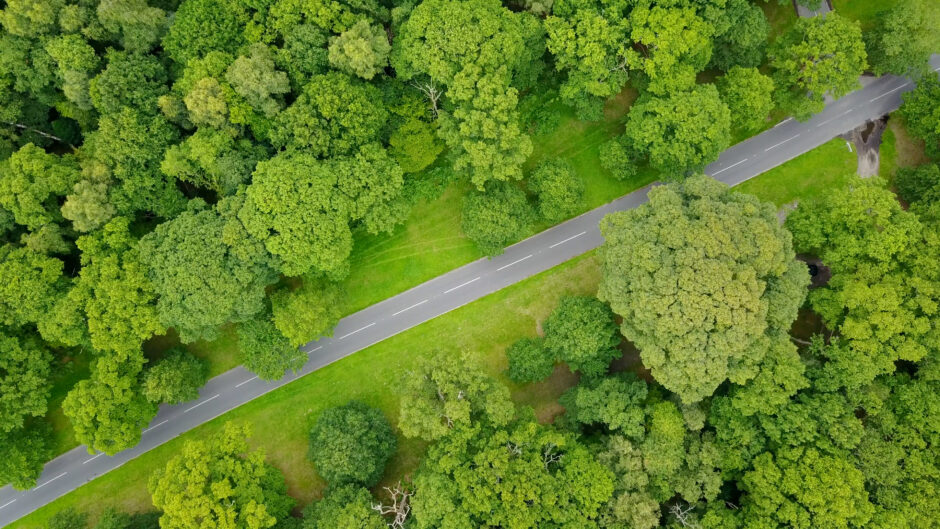 London-based software startup Verna has raised an extra £860,000 to expand its platform for the analysis of potential tree-planting locations, bringing its cumulative backing to around £2 million. 
Verna's ForestFounder software combines geospatial data, regulatory developments and market insights to map out the best areas for sustainable tree-planting projects.

 

Tree plantation offers a variety of benefits, ranging from carbon sequestration to improvements in mental health, but their success can depend on a number of environmental, economic and social factors.

 

As governments, businesses and investors attempt to expand the implementation of nature-based solutions, there will be an increase in demand for platforms that can help them to ensure the success of their strategies.

 
Verna's pre-seed funding round was led by UK investment fund Vanneck EIS, with additional contribution from Octopus Ventures. Their £860,000 investment comes on the back of a previously announced UK Government innovation grant valued at a cool £1.4 million. The startup will use the funds to expand its team and develop a range of new products and services. 
Verna's ForestFounder platform
Verna's initial offering is its ForestFounder software platform, which is used to help landowners, investors and policy-makers in identifying the optimal locations for planting trees. The platform combines geospatial data with regulatory and market factors to generate estimates of the environmental, social and financial outcomes of planting trees in specific areas. 
Its results are displayed as maps that allow users to quickly identify tree-planting locations that can maximise their intended outcomes. For example, they could choose to plant trees in areas that offer the greatest potential for carbon sequestration, or those that are expected to be most profitable. 
As such, Verna's digital solution simplifies the process of planning tree-planting projects by centralising the complex range of ecological, economic and regulatory factors that must be considered. The firm has already secured some noteworthy clients, including Forestry England, National Highways and the UK's Environmental Agency. 
Tree planting success depends on multiple factors
Tree plantation initiatives are often championed as being an effective approach to climate action. Indeed, newly planted trees can provide a variety of ecological benefits, including carbon storage, improved soil health, biodiversity conservation and flood prevention. 
They can also contribute to socio-economic outcomes by creating new opportunities for issuing carbon credits or the development of local tourism industries, or by preserving cultural values. In urban environments, meanwhile, tree-planting schemes are recognised for their ability to reduce air pollution, address the urban heat island effect, and improve public health. 
It is important to note, however, that the benefits and limitations of tree planting solutions can vary significantly depending on a number of environmental, social and economic factors.  
Research has shown, for example, that the carbon sequestration capacity of newly planted trees can vary by a factor of 10 according to which species are planted, where they are planted and how long they remain on the land. Similarly, planting trees in boreal ecosystems does not provide the same atmospheric cooling effect as can be achieved by planting in temperate or tropical locations.  
Tree planting efforts in cities, meanwhile, have been criticised for their inequitable distribution of social benefits, with poor planning often meaning that vulnerable communities do not have access to their fair share. Furthermore, the failure to consider nearby infrastructure when planning urban tree plantation can result in structural damage to buildings, roads, pavements and water pipes. 
Regarding the economics of tree planting initiatives, it is important for developers to understand the costs of site preparation, ongoing management and future revenue potential. Some areas may have access to favourable policy measures such as grants or funding schemes, while others could incur the additional costs of maintaining boundary lines or regulated practices such as prescribed burning. Decisions on how land is used are typically based on price, with some locations being more suitable for crop production while others could yield greater returns through the generation of carbon credits. 
Digital platforms for the expansion of nature-based solutions
According to the UN Environment Programme, investments in nature-based solutions must reach $384 billion per year by 2025 if the world is to have any hope of achieving its climate, biodiversity and land-based goals. With current annual investments standing at around $154 billion, this means that capital flows towards nature must more than double within the next three years. 
As world leaders gather for the COP15 convention on biodiversity, the development of a nature-positive economic system is set to become a global priority. International governments are expected to agree on a post-2020 Global Biodiversity Framework, which could include regulatory frameworks, disclosure requirements and economic incentives to promote nature's inclusion in the decisions of businesses and financial institutions. 
The development of the Taskforce on Nature-related Financial Disclosures' voluntary framework is already encouraging businesses and investors to seek out profitable, credible approaches that can help them to achieve their climate and nature-related goals. Among these approaches, nature-based solutions have emerged as a promising opportunity to provide at least one-third of the climate mitigation that is needed by 2030. 
Their widespread adoption, however, will rely on the development of new technologies that can shed light on which opportunities are both effective and investable. Such technologies will also prove vital in developing supportive policy measures, community-led approaches and the necessary knowledge to ensure that proposed projects are ecologically sound. 
Verna's digital platform falls under this emerging category of 'nature technology', with the startup planning to extend its product portfolio to include assessments of other land uses such as peatland restoration or grassland enhancement. This would allow it to identify suitable locations for a wide range of nature-based solutions, with monetisation opportunities in the form of credits issued for net gains in biodiversity. 
As co-founder Matthew Brown explains: "Making the best decisions about how to use land is vital to addressing the climate and biodiversity crises, but is an increasingly complex challenge. With backing from Vanneck EIS and Octopus Ventures, our new tools will help landowners, investors, and public bodies combine data across science, economics, and regulation to see the potential of land and choose the right way forward."