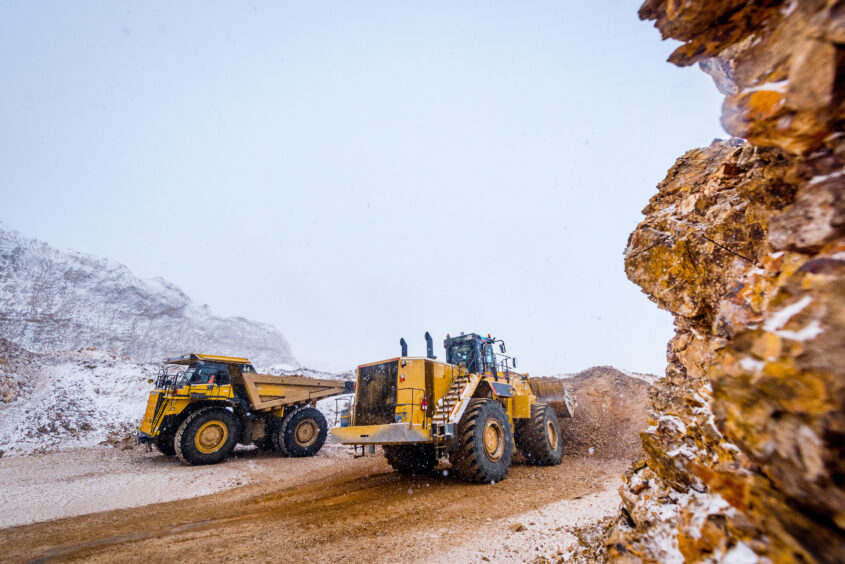 Canadian tech startup MineSense has raised $42 million in a series E funding round. It highlights investor confidence in the company's role in enabling the energy transition by improving efficiency, profitability and sustainability of mining operations.
Canada-based MineSense Technologies, a provider of data-driven tools to improve ore recovery, has raised $42 million.
Miners of critical metals face a dilemma between increasing production to meet the needs of the global energy transition, and doing so in a sustainable way.
MineSense represents a potential solution for the mining industry in addressing this dilemma.
Sensor-based digital mining solution improves mining environmental footprint
MineSense's digital mining solution enables real-time, sensor-based ore sorting for mines. Its flagship product, ShovelSense, can scan and measure the grade of the material in every shovel and bucket by installing a sensor on mining equipment. 
Providing real-time visibility of the ore content in the orebody, the solid mass of ore in rock, can reduce waste and improve downstream processing. This not only makes mining operations more efficient and profitable, but also enhances their sustainability profile. 
Planned expansion beyond copper
Currently, the company serves mines in Canada, Chile and Peru, and focuses only on copper. The funding will allow MineSense to expand its geographic footprint and the types of metals being covered by the technology, including critical metals such as nickel, cobalt, zinc, and iron, whose demand has been projected to grow exponentially over the coming decades.
Copper, nickel, and cobalt, in particular, have been identified as critical metals needed to enable the transition to green energy and net zero. Together with lithium, manganese and graphite, nickel and cobalt form the basic building blocks of lithium-ion batteries, which are the most popular type of battery technology being used in electric vehicles. 
Improving mine sustainability, and reducing its climate impact is a huge imperative in the International Energy Agency's Net Zero by 2050 scenario. This is especially true in the case of copper, which is seen as a cornerstone for all electricity-related technologies.
Energy transition and climate change pull
miners in opposite directions
Miners of critical metals face a dilemma between increasing production to meet the needs of the global energy transition, and doing so in a sustainable way. Several of these materials will be needed to produce electric vehicles, solar panels and battery storage systems. 
Yet, pressure is mounting on the mining industry to become more sustainable itself, with increasingly strict regulation and rising costs of carbon posing a substantial risk to their business. 
The extraction of lithium, for example, has been shown to have several harmful environmental impacts, based on a report by the non-profit Friends of the Earth. In addition to air, soil and water contamination, toxic chemicals used in processing lithium pose a risk to food production and ecosystems, affecting indigenous people and local communities. 
MineSense's growth and climate tech appeal inspires investor confidence
After its annual revenues tripled in 2022, MineSense was included in Deloitte's 2022 Technology Fast 500 list of the fastest-growing companies in North America. The company's latest round of funding brings the total financing raised to $123.6 million over 12 rounds, according to Crunchbase. 
As a technology-based mining solution, the data generated by ShovelSense can be used to improve ore processing, recycling and waste management, which is appealing to sustainability and impact investors. 
In its most recent round of funding, Canada-based climate tech and sustainability venture fund Evok joined JP Morgan (NYQ:JPM) Asset Management's Sustainable Growth Equity team as well as climate-focused venture funds, including Prelude Ventures and Chrysalix Venture Capital, which had previously financed MineSense. Osei Van Horne, co-managing partner of Sustainable Growth Equity, has now joined the MineSense board of directors. 
Marty Reed, partner at Evok Innovations, said: "MineSense has the type of high impact technology that we look for in an investment. And the fact that this impact is immediate and fully proven in the market makes us very excited to participate in the company's next stage of growth".