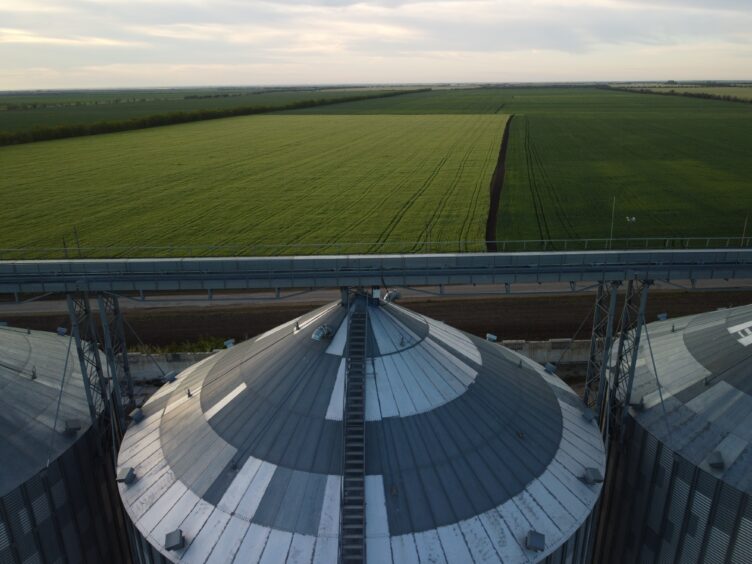 At COP15, a group of institutional investors has unveiled Nature Action 100, a new global investor engagement initiative to drive urgent action on the nature-related risks and dependencies in companies.
Nature Action 100 counts 11 institutional investors intending to push for change in some of the major companies in which they hold shares.
More than half of the world's economy depends on nature's services, but continuing with business as usual risks leading to billions worth of stranded assets.
Investors can play an important part in driving positive change in their portfolio companies, to ensure they build a sustainable future.
What is Nature Action 100?
Nature Action 100 is a new initiative intended to drive greater corporate ambition and action on tackling nature loss and biodiversity decline. It plans to complement COP15's Global Biodiversity Framework by identifying the private sector actions that need to be undertaken to protect and restore nature, then catalyse these actions via investor-company engagements. 
A formal launch will take place next year. Its first members are AXA Investment Managers (EPA:CS), Columbia Threadneedle Investments, BNP Paribas Asset Management (EPA:BNP), Church Commissioners for England, Domini Impact Investments, Federated Hermes (NYSE:FHI), Karner Blue Capital, Robeco, Storebrand Asset Management (FRA:SKT), Christian Brothers Investment Services, and Vancity Investment Management. New investors can express their interest here.
Ceres and the Institutional Investors Group on Climate Change (IIGCC) will co-lead the initiative's secretariat and corporate engagement workstreams; the Finance for Biodiversity Foundation and Planet Tracker will co-lead the technical advisory group. The secretariat will set up the initiative's steering group and supporting administrative, communications and fundraising activities. The corporate engagement workstream will develop a multi-year plan to engage companies deemed most important to stemming nature and biodiversity loss, while the technical advisory group will help to identify priority engagements and develop science-based investor guidance and tools.
What does it plan to do?
Investors will focus on companies in key sectors that are deemed to be systemically important to the goal of reversing nature and biodiversity loss by 2030. They will work to ensure companies are taking timely and necessary actions to protect and restore nature and ecosystems. 
It will start by mapping sector pathways and identifying a list of 100 focus companies, as well as corporate actions that need to be undertaken to protect and restore nature. It will then keep track of the progress of its focus companies and provide annual updates. 
Nature Action 100 will support engagements between investor teams and focus company executives and board members around initiative priorities, alongside investor and corporate advocacy efforts with relevant policymakers on nature-focused policies.
Risk of stranded assets
Nature loss is a material financial risk for investors, as businesses rely on healthy ecosystems to prosper. Over half of the world's GDP is either moderately or highly reliant on nature's services, but overconsumption and unsustainable practices are threatening them. It is estimated that tens of billions of dollars in assets could be at risk of stranding over the next five to 10 years if companies continue to produce deforestation-linked commodities.
Moreover, wildlife populations have declined by an average of 69% since 1970, with an estimated one million plant and animal species at risk of extinction by 2050 – approximately 25% of all species on Earth. By the end of the century, 50% or more are at risk. 
According to a report by the Coalition of Finance Ministers for Climate Action published in June 2022, the economy's relationship with nature is twofold, as economic and financial risks come from impacts and dependencies on biodiversity and ecosystem services. Climate and nature-related risks share common characteristics and are interdependent, despite differences in how they materialise. As such, investors need to act in order to ensure that their portfolio companies build a sustainable future.
Adam Kanzer, head of stewardship, Americas, at BNP Paribas Asset Management, commented: "Over the years, there have been many important investor engagements with corporations that touched on aspects of the biodiversity crisis, but none that placed biodiversity front and center, focusing on reversing nature loss by 2030. Nature Action 100 intends to fill that gap, engaging a broad range of companies on their most significant impacts to help place them on nature-positive pathways. We have no time to lose."
Katie Leach, head of biodiversity at ShareAction, said: "The launch of Nature Action 100 is testament to growing awareness among the financial community that it needs to step up action to protect the natural world."
"Investors have enormous potential to drive action to protect biodiversity through their stewardship of companies – collaborative engagement initiatives like these can be a very powerful way to catalyse progress at scale."