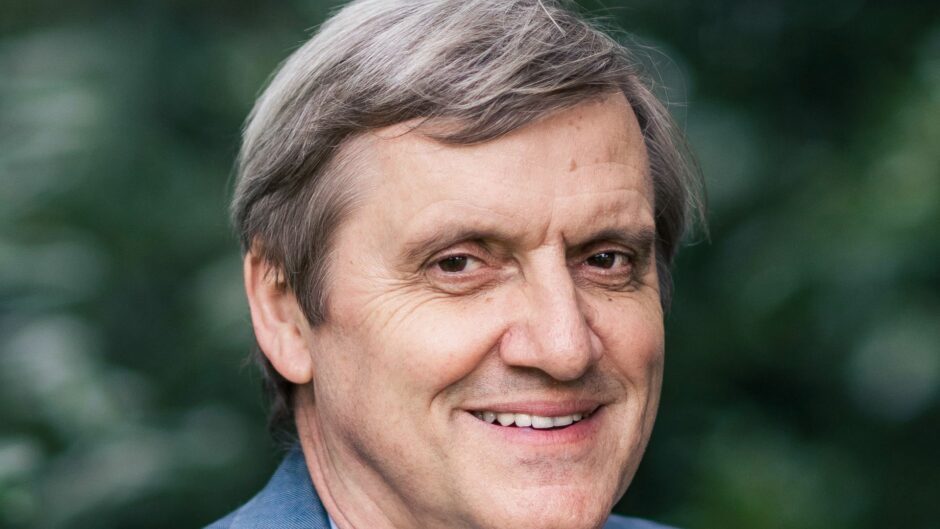 Climate Asset Management (CAM), the dedicated natural capital investment manager formed as a joint venture between HSBC Asset Management and climate change investment and advisory firm Pollination, has announced commitments of more than $650 million across its two Natural Capital strategies.
Natural Capital and Nature Based Carbon strategies receive flows from a range of investors for Natural Capital projects globally
Natural Capital Strategy has made its first investment intoan Iberian land transformation project for regenerative high-value almond production and enhanced biodiversity
Nature Based Carbon Strategy has invested in Global EverGreening Alliance's Restore Africa Programme – the world's largest community-based land-restoration project. 
Commitments have been raised from a geographically diverse range of global financial institutions and corporations from Europe, the US, Asia-Pacific and the UK, with HSBC acting as anchor investor for both strategies.
This investor mix underlines the increasing awareness of the benefits an investment into this important asset class can deliver to a range of institutional investors, including insurers and corporates with net zero / carbon neutral targets.
The two investment strategies are particularly relevant given the recent inclusion of nature-based solutions for the first time in the cover text at COP27 and ongoing discussions around financing for biodiversity and biodiversity-credits at COP15. Respectively, they offer investors the choice of investing in nature for a financial return or to receive high-quality carbon credits.
Christof Kutscher, chief executive officer of Climate Asset Management, said: "We are delighted to have secured these commitments from a diverse global institutional investor-base for our Natural Capital and Nature Based Carbon strategies. Both investment strategies are grounded in nature-based assets and we find they are increasingly attractive to forward-thinking organisations that are themselves committed to the transition to net zero. The commitments will help us to support bold and scalable nature-based investment solutions as we strive to secure a more climate-resilient, nature-positive and inclusive world."
He also pointed out that the joint venture between Pollination and HSBC Asset Management offers "significant benefits in accessing, originating and analysing deal pipeline, understanding and anticipating regulatory change in natural capital and nature-based carbon markets to enable investible propositions, and unlocking built-up demand for natural capital and nature-based carbon investment on a global scale."
Climate Asset Management said that it continues to raise funds across both strategies and expects to make further announcements during 2023.
What is the Natural Capital Strategy?
The Natural Capital Strategy (NCS) aims to deliver long-term financial returns alongside improved environmental outcomes from regenerative landscape management in agriculture, forestry and environmental assets.
To support the deployment of capital committed, NCS has developed a pipeline of natural capital investment opportunities, building on an initial investment into a land development project in Extremadura, Spain. The project aims to transform 400 hectares of traditionally flood-irrigated farmland to regenerative high-value almond production, with specific areas allocated towards enhanced biodiversity.
What is the Nature Based Carbon Strategy?
The Nature Based Carbon Strategy (NBCS) targets landscape restoration in developing economies to deliver biodiversity improvements at scale for climate resilience, community benefits, and high-quality carbon credits with a view to enabling global corporations to achieve their decarbonisation targets.
NBCS finances nature-based carbon projects, particularly in their early stage of development, whilst looking to ensure that meaningful benefits flow to the local communities. Its first publicly announced investment, the Restore Africa Programme is a key example of this. The Programme, led by the Global EverGreening Alliance, aims to restore nearly two million hectares of land and directly support 1.5 million smallholder farming families, across six African countries – Kenya, Ethiopia, Malawi, Tanzania, Uganda, and Zambia.
It has already progressed to implementation in three of those countries (Uganda, Kenya and Malawi) in less than 12 months after the collaboration between Climate Asset Management and Global EverGreening Alliance was first announced at COP 26, evidencing the momentum generated so far.
CAM shows its commitment to the Natural Capital Investment Alliance
The commitments to date and the ongoing capital raising demonstrate Climate Asset Management's continued contribution to the goals of the Natural Capital Investment Alliance (NCIA), of which Climate Asset Management is a founding Member.
With half of the world's economic dependent or highly dependent on nature, the members of the Alliance are focused on developing new ways of financing the protection, or regeneration, of natural capital. It is part of the Sustainable Markets Initiative and was co-founded by HSBC Pollination Climate Asset Management, Lombard Odier and Mirova.
The goal at launch was to raise $10 billion by the close of 2022. This work relies on the individual and joint initiatives taken by the founding members, which also include Mirova's dedicated Natural Capital Platform, HSBC Pollination's dedicated natural capital fund and Lombard Odier's Natural Capital strategy.
At its launch in 2021, His Royal Highness The Prince of Wales, now King Charles said, ""Nature's contribution to the global economy is estimated to be worth more than $125 trillion annually – greater than the entire world's annual GDP. If we build conservation and nature-based solutions into our asset base and supply chains we will be able to drive significant economic growth for countries and businesses alike – including in areas such as the circular bioeconomy, ecotourism and green public infrastructure."
Progress to date on mobilising $10 billion for nature
The NCIA has said that the combination of the disclosed and targeted closed end funds of $6.5 billion, current size of aligned open ended funds of $0.9bn, together with the aggregate reasonable expectations for the future size of the 5 planned or developing and 1 already established open-ended funds, "gives us confidence on the NCIA mobilising more than $10 billion towards natural capital themes by the end of 2022." Investment plans and activities include:
12Tree, which was planning to launch a closed end fund targeting $1.5bn aligned to Natural Capital themes
ASN Impact Investors, developing an open-end fund aligned to Natural Capital themes
Climate Asset Management, planning to launch two real asset investment strategies targeting $1.6bn in aggregate for Natural Capital themes
The International business of Federated Hermes, planning to launch closed end funds aligned to Natural Capital themes with a target of USD500m and also an open-end fund aligned to Natural Capital and biodiversity themes
Fidelity International, planning to launch an open-end fund aligned to Natural Capital themes
Fondaction, recently launched a CAD $30m venture capital circular economy fund and target CAD $120m for a closed end forestry and agriculture carbon sequestration fund
Foresight, planning a closed-end UK-listed forestry and afforestation fund targeting an initial raise of up to £200m
Impax Asset Management, exploring natural capital investment themes
Kilter Rural, planning to launch a new private market closed end fund aligned to Natural Capital themes with a target of $275m
Lombard Odier, manage the c. $890m open-ended Natural Capital Strategy and have an additional $1bn of advanced stage investor pipeline for this fund. Lombard Odier are also planning to launch a private market closed end fund aligned to Natural Capital themes with a target of $500m
Mirova, have the existing Land Degradation Neutrality Fund that closed with $208m and plans for further closed-end Natural Capital strategies targeting $400m.
Posaidon Capital, planning two closed end funds aligned to Natural Capital themes of $200m-400m and two open-end funds aligned to Natural Capital themes targeting $300m-600m in their first year.
Sail Ventures, expects to raise $200 million for new and existing facilities with a Natural Capital theme in 2022.
Schroders, planning a closed-end private fund targeting over $300m to protect and develop conservation projects, and an open-ended Circular Economy public-private investment strategy.
SLM Partners, planning a closed-end fund aligned to Natural Capital themes with a target of €250m.
A report on progress to date is anticipated in December 2022.