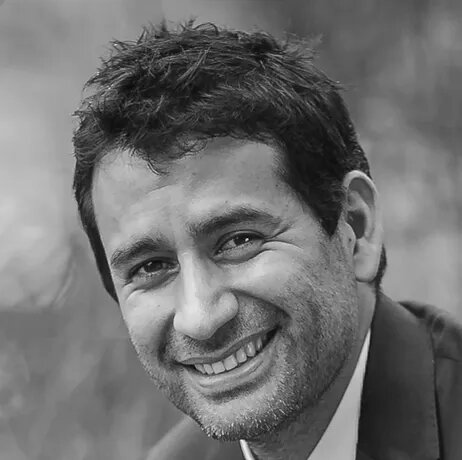 As COP15 is underway with a focus on biodiversity, Aldo Soto, Co-founder and Managing Director at Amazonia Impact Ventures, reflects on the progress made at the previous global summit, COP27, to protect the world's largest rainforest.
COP27 saw a series of commitments to halt deforestation, as well as financing to protect and restore forests.
The participation of Brazilian president-elect Luiz Inácio Lula da Silva brought Brazil back to the climate arena.
While the pledges made at COP27 should be applauded, their limits also show how far is left to go.
When the world looks back on COP27, it likely won't be seen as a moment when humanity decided to step back from the brink and take the steps necessary to avert the climate crisis. Very little advancement, for instance, was made in limiting emissions, especially among wealthy countries.
Any efforts made must also take carbon capture into consideration. And on that front, one of the most powerful weapons we have in our arsenal is forest conservation and restoration. Research has shown that forests act as a net carbon sink of roughly 1.5 times the annual emissions from the entire United States. Tropical rainforests are particularly important, collectively sequestering more carbon from the atmosphere than temperate or boreal forests. The Amazon is the largest of those rainforests.
With that in mind, it's worth taking a look at what some of the outcomes of COP27 mean for the Amazon Rainforest.
A roadmap for reducing deforestation from commodities
One positive development for both the Amazon and forests more generally, came early on during the conference. On 7 November, the world's largest food and agricultural trading and processing companies, including Brazilian meat and soy companies, delivered the Agricultural Sector Roadmap 1.5°C to eliminate deforestation by 2025. This is absolutely crucial as the main drivers of deforestation in the Brazilian Amazon are beef and soy production.
Since 1990, it is estimated that 420 million hectares of forest have been lost through conversion to other land uses. Land use change contributes 23% of all CO2 emissions globally. The Amazon alone has lost an average of 4,000 hectares a day since 1988. Many of the firms involved had already committed to eliminating deforestation with little progress. The roadmap does, however, commit the companies to develop implementation plans setting emissions reduction targets based on science and annual progress reports.
Finance for forest and climate
The United Kingdom announced the formation of the Forests and Climate Leaders' Partnership, following the commitments in Glasgow last year, and confirmed more than £150 million for protecting rainforests and natural habitats, including the Congo Basin and Amazon. According to a government release, the new group, initially comprising 20 countries, will meet twice yearly to track commitments on the landmark Forests and Land Use declaration at COP26, which aims to halt and reverse forest loss by 2030.
Brazilian president-elect Luiz Inácio Lula da Silva not only offered to host COP30 in three years' time, but also sought to unite rainforest nations from around the globe, including a triple alliance between Brazil, Indonesia and the Democratic Republic of Congo, to help unlock funding for the conservation and restoration of forests. While the details are still to be fully fleshed out, Lula's participation at Sharm El Sheikh brought back Brazil into the climate arena.
US climate envoy John Kerry proposed to reform the multilateral development banks system to unleash "hundreds of billions" of dollars to help vulnerable countries combat and adapt to climate change. Development banks are key to leveraging trillions in capital from the private sector. In the Amazon, during the last few years, we've seen commitments from the Green Climate Fund and InterAmerican Development Bank to promote more investments in the region. However, the level of funding needs to match the level of the challenge, and in order to bring the trillion dollars from the private sector, blended finance is one of the keys to opening that door.
Supporting indigenous communities
One piece of UK support that may have been overlooked is the £65 million in funding committed to the Nature, People and Climate Investment Fund, which supports indigenous and local forest communities. Currently, tropical deforestation accounts for 10% of global CO2 emissions, yet forest protection receives just 2.2% of global climate-related funding.
At AIV, we're big proponents of ensuring that indigenous people play a significant role in forest conservation and restoration. According to the United Nations (UN), indigenous peoples safeguard an estimated 80% of the world's remaining biodiversity and rates of deforestation were 50% lower in territories managed by indigenous people across Latin America.
If the funding provided by the UK and others is to be effective, however, it has to reach the communities and the organisations that are at the forefront of the fight against deforestation. Securing land rights is essential to protect the forest but also secure livelihoods. Poverty is the main underlying cause of deforestation, indigenous peoples and local communities need sustainable incomes coming from their lands, natural resources and environmental services they provide.
The successful indigenous social business enterprise models we support provide further evidence for the business case of investing in forest entrepreneurs to protect and restore the Amazon and its biodiversity. AIV's financial support and technical assistance help already sustainable businesses to further their positive climate impact, access new markets and provide indigenous and smallholder farmer communities with socio-economic benefits.
An array of tools
While the forest conservation efforts and commitments such as the 'Loss and Damage' fund for vulnerable countries made at COP27 should be applauded, their limits also show how far is left to go and the support that is necessary for climate finance projects and other innovative solutions. If we really are to conserve and restore forests, including the Amazon, a variety of tools are needed. What is clear, however, is that for those tools to be truly effective, the indigenous people who are best at conserving forests have to be at the centre of them.