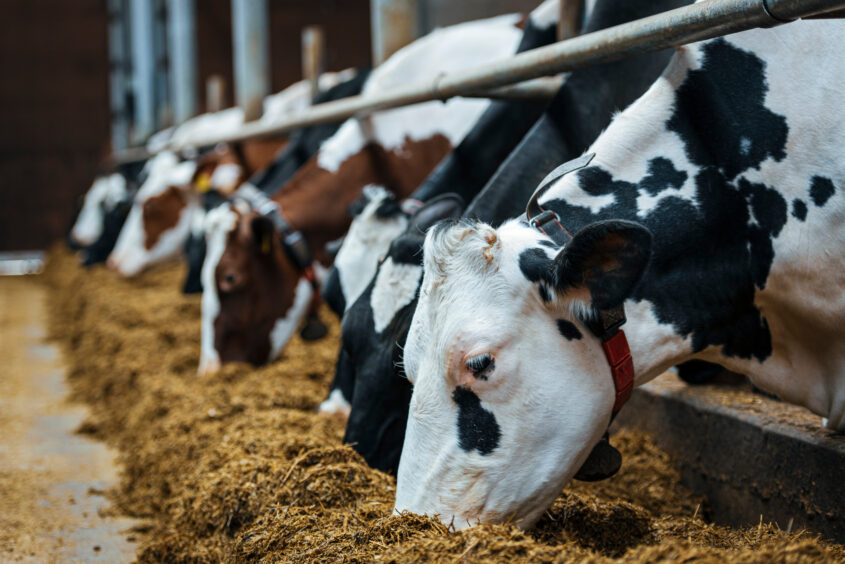 The US Department of Agriculture (USDA) has announced an additional $325 million to fund its Partnership for Climate-Smart Commodities programme, which will finance 141 projects for underserved communities and focused on agriculture, farming and forestry activities.
The Biden-Harris administration has announced a further $325 million in funding for the Partnership for Climate-Smart Commodities, bringing the total to $3.1 billion.
Climate-smart commodities are agricultural products resulting from farming practices that reduce emissions or sequester carbon.
The funding will contribute to reducing the US carbon footprint while benefitting underserved communities.
Partnerships for Climate-Smart Commodities
The Partners for Climate-Smart Commodities (PCSC) was first announced in February 2022, as part of the USDA's broader efforts on climate change. Its aim was to expand markets for US producers of climate-smart commodities, benefit from the resulting greenhouse gas (GHG) emission reductions, while also providing benefits to the producers of these commodities, including small and underserved farmers.
Funding will be delivered via the USDA's Commodity Credit Corporation, and has been divided into two pools. The first pool of $2.8 billion was announced in September, and consisted of 70 projects, with each proposal seeking between $5 million and $100 million in funding.
The second pool of $325 million consists of 71 projects, with proposals seeking funding in the range of $250,000 to $5 million each. While most of the projects relate to growing plants and vegetables, there are 31 beef and livestock projects and 11 dairy projects. 
Defining a climate-smart agriculture and forestry strategy
According to the USDA, the term 'climate-smart commodity' refers to an agricultural product resulting from farming practices that reduce GHG emissions or sequester carbon. Details of the PCSC programme were first announced in February 2022.
The department first conducted a public consultation between May and November 2021, on what it called a Climate-Smart Agriculture and Forestry (CSAF) strategy, seeking feedback from stakeholders in agriculture, private industry, as well as from climate action groups and tribal organisations. This was in response to an executive order titled Tackling the Climate Crisis at Home and Abroad. An executive order is a declaration by the president of the US which has the same power as a law, but does not require the congress, or legislature to pass it. It is usually based on existing statutory powers, and the legislature cannot overturn it.
Part of the CSAF strategy was to expand climate-smart farming practices and facilitate the marketing of agricultural commodities, which resulted in the formation of the PCSC programme.
Extending climate-smart benefits to minority and underserved communities
The PCSC programme was announced by agriculture secretary Tom Vilsack from Tuskegee University, a historically Black College and University (HBCU). It is acting as the lead partner on two PCSC projects: one aimed at developing agroforestry products, and the other working with underserved producers to implement silvopasture and climate-resilient forage systems. 
Agroforestry refers to the integration of trees and shrubs into agriculture to create additional environmental and socio-economic benefits. Silvopastoral systems involve integrating trees into the foraging and grazing of animals in a mutually beneficial way. Both projects include the provision of assistance to underserved producers to transform traditional systems into climate-smart systems.
More than 20 tribes and tribal groups representing a wide geographical area are expected to lead and partner on a number of projects. Over 35 projects will feature HBCUs as major partners, while Hispanic Serving Institutions feature as major partners on 20 projects.
PCSC impacts deliver on multiple SDGs 
The PCSC programme provides a broad response to the executive order in tackling the climate crisis at home. Potential benefits from the programme span a multiple of impact areas that form part of the UN's Sustainable Development Goals (SDGs). 
While the planned forestry and agriculture projects can directly reduce GHG emissions, they also tackle biodiversity loss. According to the UN's Food Administration Organisation, better management of grazing lands can mitigate emissions from livestock and dairy farming, which account for over 40 projects in the PCSC programme.
The USDA said the approved projects can result in the sequestration of 60 million tons of CO2 equivalent over the life of the projects. Extending benefits of the programme to underserved communities, both in the form of funding and by providing assistance, will improve livelihoods and living standards. Overall, the programme has potential to address poverty and hunger, promote responsible consumption and production, take climate action, reduce inequalities, provide decent work and economic growth, and improve life on land. 
Vilsack said: "Expanding opportunities for small and underserved producers is a key goal of Partnerships for Climate-Smart Commodities. Small and underserved producers are facing the impacts of climate change head on, with limited resources, and have the most to gain from leveraging the growing market demand for agricultural goods produced in a sustainable, climate-smart way. Our goal is to expand markets for climate-smart commodities and ensure that small and underserved producers reap the benefits of these market opportunities."