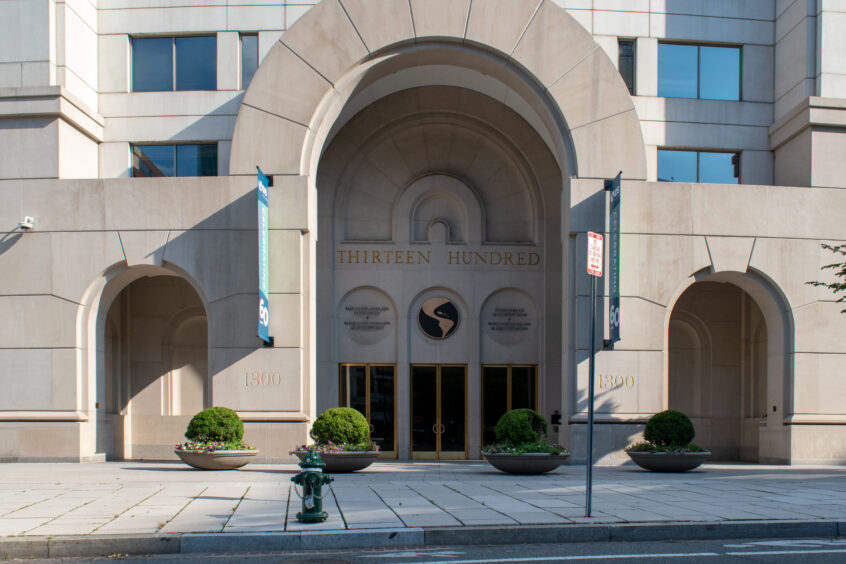 The Inter-American Development Bank (IDB) is looking to lead other banks in developing a framework that incorporates the risks and opportunities associated with tackling biodiversity loss. It is also working to integrate biodiversity into the national planning processes of its Latin American and Caribbean member countries.
IDB plans to work with other multilateral development banks (MDBs) to develop a nature-positive finance framework.
There is huge economic opportunity in addressing biodiversity loss.
By providing financial assistance to low- and middle-income countries, they will address many UN Sustainable Development Goals (SDGs).
Working with member countries to implement the UN's GBF
IDB has developed an action plan to align with the UN's Global Biodiversity Framework (GBF), which it expects to be approved in early 2023, once GBF is finalised. Delays in holding COP15 due to COVID led to the expiration of the 2011-2020 strategic plan for biodiversity, without agreement on a new GBF to replace it.
The bank is also working with 10 of its member countries to integrate biodiversity into their national planning processes. It has initiated a review of its portfolio to identify areas exposed to biodiversity loss, and also plans to speed up the implementation of the GBF across countries in Latin America and the Caribbean.
Working through the Amazon initiative, IDB is supporting Brazil, Colombia, Ecuador and Suriname to integrate regenerative activities in the Amazon basin. Its $100 million debt-for-nature swap with Barbados was the first of its kind among MDBs, helping member countries use innovative financial solutions to address climate change and biodiversity loss. 
Aligning its nature-positive plans with the UN's GBF, which is expected to be finalised early in 2023, IDB is hoping to lead other MDBs in developing a nature-positive finance plan by the second quarter of 2023.
IDB leading other MDBs to act on joint statement on nature, people and planet
IDB intends to be the first MDB to have a dedicated natural capital and biodiversity strategy. It is also taking the lead in implementing the announcement it made with other MDBs at COP26 in 2021, whereby they would increase their efforts on greening finance, pledging to make nature-positive investments, and address the causes of biodiversity loss, and generate nature-based co-benefits in their investments.
MDBs have also committed to taking the leadership role in supporting their member countries, as they implement their individual plans relating to the Convention on Biological Diversity. At COP15, IDB announced it will work with other MBDs to define and track progress on mainstreaming nature-positive finance in their operations.
Recognising the value of a nature-positive economy
According to the World Economic Forum (WEF), more than half of the world's GDP is at risk from biodiversity loss. Investing to delay and stall this loss in a timely manner, however, can provide a $10 trillion annual economic opportunity, and can also help create 395 million jobs by 2030.
Between 2015 and 2020, the IDB mobilised nearly $1.25 billion in project financing that had nature-based solution components. As the leading development institution in Latin America and the Caribbean, it developed its Vision 2025 strategy to help member countries deal with climate change and help with their post-COVID economic recovery and sustainable growth.
Together with its private-sector financing arm IDB Invest, the bank has invested over $26 billion in climate financing for Latin America and the Caribbean between 2016 and 2021. Nearly a third of this went to climate adaptation and resilience, in a region where climate disasters have increased by 300% over the last 50 years. 
Multilateral banks help address multiple UN SDGs
MDBs were established as inter-governmental organisations to provide financial assistance to low- and middle-income countries for large infrastructure projects, and health and education initiatives. 
As such, they are instrumental in addressing several UN SDGs, including providing decent work and economic growth (SDG 8), sustainable cities and communities (SGD 11), addressing climate action (SDG 13), and being a partner to help achieve the goals (SDG 17). By including biodiversity in their financing frameworks, they also address life below water (SDG 14) and life on land (SDG 15).
Juan Pablo Bonilla, manager of the Climate Change and Sustainable Development Sector at IDB, said: "At the IDB, we understand that supporting nature-positive investments is critical for the economies and people of Latin America and the Caribbean, and the global climate target of net-zero emissions by 2050."