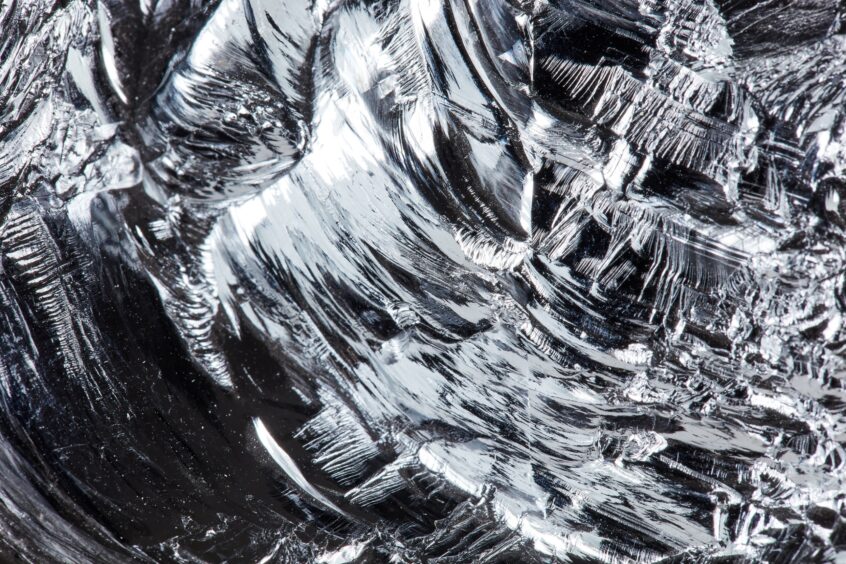 Innovative battery technology from US-based startup Group14 has attracted $614 million in a Series C round of funding, one of the largest climate tech fundraises in 2022. 
Group 14 has topped up its Series C round with 

$214 million,

reaching a total of $614 million.
The investor appetite highlights the growing need for disruptive battery technologies, in turn being driven by the demand for electrification to enable the energy transition.
The company intends to mitigate supply chain risks and battery performance issues relating to graphite in traditional lithium-ion batteries. 
Series C round among the ten largest climate tech financings of the year
US-based Group14's Series C round of funding has now reached $614 million, making it one of the top 10 climate tech financings of 2022, according to Pitchbook. The investor appetite highlights the rising need for batteries to power the demand from electrification, and interest in technologies that provide an alternative to lithium-ion technology.
The round initially raised $400 million, led by Porsche (ETR:PAH3), and was topped up with $214 million in additional funding from a consortium that includes Microsoft's (NASDAQ:MSFT) Climate Innovation Fund, Lightrock Climate Impact Fund, Moore Strategic Ventures, the Oman Investment Authority and Taiwan-based Molicel.
The Series C funds will be used to build the company's second commercial-scale battery active materials (BAM-2) factory in Moses Lake, Washington. Its BAM-1 factory was launched in April 2021 in Woodinville, also in Washington, producing 120 tons per year of the flagship silicon-carbon technology, SCC55.
In addition, Group14 is also planning to build an additional BAM factory in partnership with South Korea-based SK Materials, part of the SK Group (KRX:034730), a major company in electronics, semiconductors and other industries.
How does Group14's technology improve battery performance?
According to the company, replacing graphite with silicon in a lithium-ion battery can improve its performance. A graphite anode in a typical lithium-ion battery takes up 60% of the space in a battery cell, while SCC55's silicon only takes up 25% of the space. This leaves 75% of battery cell space for the cathode, which is where the lithium, and hence the charge density, resides.
Lithium ions can leak or slip between the layers of carbon that are stacked on top of each other to make graphite anodes. According to Professor Apparao M. Rao, director of Clemson University's Nanomaterials Institute, a silicon anode mitigates this loss, leading to lighter and safer batteries.
Silicon itself has had problems with being used with lithium, but SCC55 claims to solve it. By creating a nanocarbon scaffold host for silicon, the technology mitigates the issue of lithium leakage during the charging and discharging process.
The need for alternatives to graphite anode lithium-ion batteries
Group14's SCC55 technology transforms lithium-ion batteries into lithium-silicon batteries, by replacing the graphite used in the anode. According to a white paper published by the company, this has been shown to provide higher energy density, and faster-charging capabilities, while remaining as stable as a graphite anode battery over 1,000 deep-discharge cycles.
Yet, the need to move away from graphite anode-based batteries goes beyond battery performance. According to global research and consultancy firm Wood Mackenzie, the majority of graphite and raw materials for anodes in lithium-ion batteries comes from Asia, with China being the largest producer. 
This presents a potential supply chain risk for countries such as the US that have ambitious plans to scale up EV production, and boost energy storage. Risks to supply chain disruptions could come from a resumed threat from COVID, or from geopolitical issues, which may threaten energy transition plans.
Satisfying DoE and global EV producer needs
Group14 has also received a $100 million grant from the US Department of Energy (DoE), which was among the first set of projects to expand domestic battery manufacturing under President Biden's Bipartisan Infrastructure Law. The award is part of the first phase of the $7 billion in funding the DoE will deploy to encourage the production of advanced battery technologies, in order to strengthen clean energy industries. 
A major focus of the DoE's Office of Manufacturing and Energy Supply Chains is to boost the domestic processing of materials and components currently imported from overseas. In its request for proposals, it solicited responses from battery materials manufacturers focused on the creation of new, retrofitted and expanded domestic factories to produce battery materials.
The 120 tons per year of SCC55 being produced by Group14's BAM-1 factory is currently being delivered to over 60 customers, who represent 90% of the global battery production capacity. With BAM-2, it is using a modular approach and is aiming for an annual prediction capacity of 2,000 tons per year, equivalent to powering at least 100,000 EVs.
Innovative technology provides drop-in solution for existing applications
As a replacement for graphite, SCC 55 can be dropped into existing battery cell manufacturing lines, according to Group14. As a result, it does not require any new capital expenditure or retrofitting of existing battery manufacturing facilities, thereby improving the time to market for new products.
Group14's innovative battery technology may not only solve battery performance and supply chain issues, but by building its company to scale quickly, it seeks to mitigate common problems encountered by innovators: reduced production costs, and commercial scale availability.
"Batteries are becoming the backbone of the clean energy transition," said Brandon Middaugh, director of Microsoft's Climate Innovation Fund. "As we scout out solutions based on cutting-edge science that can accelerate decarbonization and support a more sustainable tomorrow, Group14's technology shows strong potential to accelerate decarbonization of transportation, electronics, energy storage, and beyond."