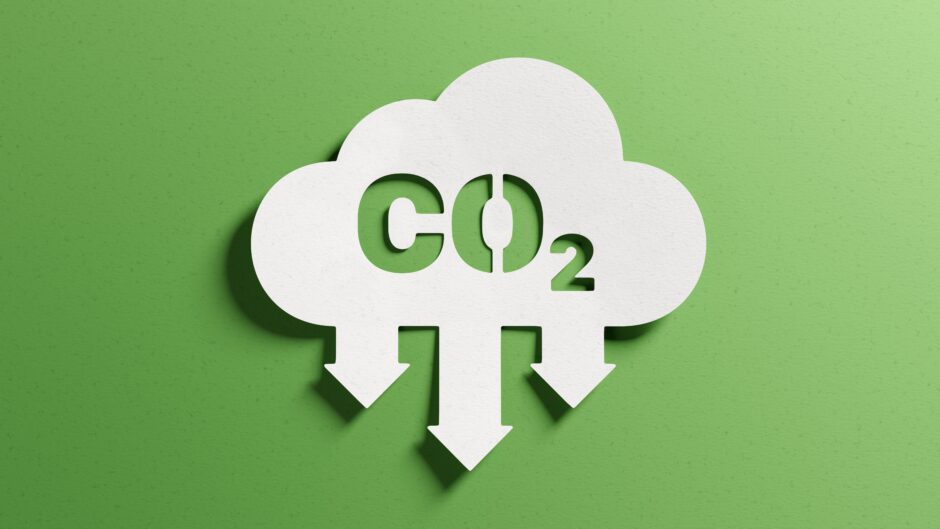 Payment processor Stripe and e-commerce platform Shopify (NYSE:SHOP) have invested a combined $11 million to back the seven carbon removal startups selected for the latest round of their Frontier fund. 
The Frontier fund was established to drive investments into early-stage projects by allowing businesses to purchase upfront carbon removals from its diversified portfolio of startups. 
In order to achieve net zero by 2050, carbon removal technologies must be rapidly scaled.  
Advanced commitments will be key in signalling the market demand for a wide range of carbon removal technologies to reach commercialisation. 
The Frontier fund's second cycle has facilitated a combined $11 million investment on behalf of Stripe and Shopify, with $3.5 million representing the companies' commitment to buying 7,011 tonnes of carbon removal credits from seven selected startups. The remaining $7.5 million has been committed in principle, but is dependent on whether projects are able to reach certain technical milestones. 
"We're committed to doing all we can to generate demand for carbon removal, enable new companies to prove their impact and scale, and spend millions every year to drive down future prices," writes Stacy Kauk, head of sustainability at Shopify.
What is the Frontier fund, and how does it work?
The Frontier fund enables businesses to make upfront carbon removal purchases without being overly exposed to the risks of investing in nascent technologies by investing in a diverse range of carbon removal startups and aggregating them under a single portfolio. At present, it is funded by Stripe, Shopify, Alphabet (NASDAQ:GOOG), Meta (NASDAQ:META) and McKinsey, as well as the tens of thousands of businesses that use Stripe's Climate platform to contribute a small portion of their revenues. 
Frontier operates under an 'advance market commitment' model, meaning that its backers are effectively purchasing a service that is not yet being delivered. It is hoped that this approach will send a signal of market demand to researchers, entrepreneurs and investors that there is a growing market for carbon removal technologies. 
Buyers simply decide how much they wish to spend on carbon removal each year between 2022 and 2030, leaving Frontier to combine their commitments into an annual demand pool. Carbon removal projects can then apply to be considered for funding, and will be selected based on their alignment with a strict set of criteria designed to ensure their scalability, economic viability, and overall effectiveness. 
The fund is expected to purchase an initial $925 million worth of carbon removal between 2022 and 2030. These investments are to be made in multiple cycles, with new startups being added to the fund's portfolio in each round. Stripe and Shopify's latest investment comes as Frontier's second cycle, with the seven selected startups increasing its portfolio to include 15 projects in total. 
Latest investment backs a diverse range of technologies
The startups selected to receive Frontier's latest round of funding are developing a diverse range of technologies. Arbor, for example, is to remove 1,000 tons of CO2 through a Biomass Carbon Removal and Storage (BiCRS) process that combines compact gasification with a supercritical CO2 turbine, while Captura is developing a marine-based electrodialysis machine that sequesters carbon directly from the ocean. 
Carbin Minerals, Cella and CREW are working on different methods of carbon mineralisation, while Inplanet and Carbon to Stone are exploring alternative approaches to enhanced weathering. In addition to its purchasing commitments, Stripe has provided a further $500,000 in grant funding to be split between Kodama Systems' biomass burial pilot and Nitricity's efforts to combine carbon removal with clean fertiliser production. 
This diversity has been welcomed by the Frontier fund, which notes that several of the research and technical gaps it had identified during its previous round are now being developed. The applications received pointed to a number of emerging trends, such as the development of alternative carbon storage instruments that avoid the need for suitable geologic locations. Also observed was the increased incorporation of industrial waste streams and the renewed focus on optimising the use of waste biomass. 
Leveraging early demand for the scale up of carbon removal
With such a proliferation of new carbon removal technologies and processes being developed around the world, the real question is whether they can be expanded to reach commercial scale. Estimates suggest that, in order to achieve net zero by 2050, up to two billion tons of CO2 must be removed by 2030. As such, the question of scalability cannot be taken lightly, with the likelihood being that we must adopt every option available.
According to BloombergNEF, carbon capture technologies are beginning to gain traction. It projects that global capacity will increase sixfold within the next decade, and notes that carbon capture received $3 billion in investment within the first 10 months of 2022. 
Although carbon removal remains contentious, with concerns being raised that it could distract from active efforts to reduce emissions, companies are getting more ambitious in their carbon removal commitments as they seek to achieve their climate goals and demonstrate their alignment with emerging legislation. 
As this trend continues, the Frontier fund's advance market commitment model could serve as a risk-reduced mechanism through which businesses can signal their growing demand for carbon removal technologies. In doing so, it could prove extremely valuable in delivering the substantial investment that will be needed for their development.