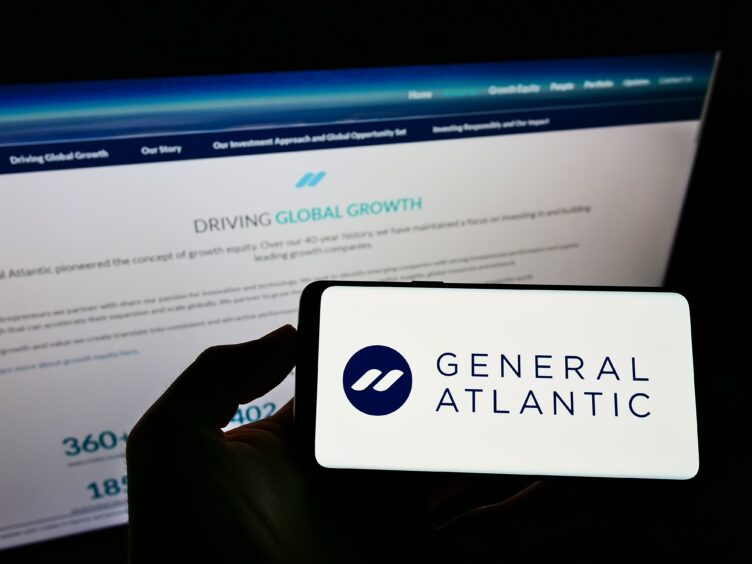 General Atlantic has closed its inaugural climate solutions fund, having raised  $2.6 billion in total. The growth equity firm will add a further $900 million, bringing the BeyondNetZero fund's cumulative value to $3.5 billion.
US-based growth equity investment firm General Atlantic has closed its inaugural BeyondNetZero Fund, raising $2.6 billion to be channelled into climate solutions.
As a dedicated climate investment vehicle, the fund will focus on climate-related opportunities in the growth equity asset class.
BeyondNetZero has emerged as one of the largest climate-focused private equity funds, and could make a significant contribution towards global net zero goals.
General Atlantic's dark green BeyondNetZero fund
BeyondNetZero is General Atlantic's (GA) climate fund and invests in growth companies providing innovative solutions to climate change. It has chosen to operate as an Article 9 fund under the European Union's SFDR definition, which it believes reflects a high standard of commitment to ESG disclosures and transparency.
GA was established in 1980 with a focus on investing in growth equity. The theme used by its founders in their approach to investing was to find the sectors, and the companies within those sectors, which had the potential to demonstrate significant growth.
BeyondNetZero was established in 2021 to leverage GA's expertise in growth equity investment. It has formed a strategic partnership with independent climate consultancy SystemIQ, to help it assess the viability of a company's potential for emissions reductions, which is the focus of its investment process.
The investees are chosen based on the ability of their solutions to potentially meet or exceed net zero emissions targets. As such, these solutions fall within four areas: decarbonisation, energy efficiency, resource conservation and emissions management.
What is growth equity?
Growth equity has been described as a type of private equity that invests in companies that are past the startup phase but haven't yet reached the exit or buyout stage. According to industry estimates, growth equity companies generate annual sales growth of over 20% on average, are founder owned, have a proven business model and are on track to be profitable within 12-18 months.
A company's ability to scale its operations and achieve profitability in a defined time frame is a further distinguishing factor, as is the risk profile of investments. Growth equity typically targets companies with viable products, operating in established markets. The risk for the likes of BeyondNetZero then is to work with the founders in managing execution and management risks, which could still be quite high.
How does it apply to climate solutions?
Many of the companies providing solutions for decarbonisation and climate change are early-stage. For example, climate tech has become a primary investment strategy for many investors that have a climate, ESG or sustainability focus. 
As such, growth equity investment is the next stage after angel and venture funding, helping take companies to the exit stage, which may lead to a buyout via M&A, or a public listing.
The applicability of growth equity investing to climate solutions can also be understood by examining its differences with venture capital. According to the Corporate Finance Institute, growth equity has a shorter holding period on average than venture capital, as it gets involved at a more mature stage in a company's growth journey.
Lance Uggla, chief executive of BeyondNetZero, said: "In the next three years alone, 90% of the carbon abatement needed could come from technologies that are currently mature or in the early stages of adoption – which means there will be a very significant opportunity for growth equity to support and scale high-quality climate solutions in the years ahead".
A strong head start to building climate investment portfolio
The five companies that have secured BeyondNetZero's investment come from a range of different sectors. They have each demonstrated the technological, engineering and operational capabilities required to meet GA's strict criteria.
The five companies include vertical farming company 80 Acres Farms, commercial recycling and waste removal company RoadRunner Recycling, supply chain efficiency software company o9 Solutions, solar energy products provider for off-grid homes in Africa and Asia Sunking, and sustainability ratings provider EcoVadis.
GA's matching contribution to increase fund potential
According to Lord John Browne of Madingley, chairman of BeyondNetZero, climate change is a crisis with known solutions to reduce emissions by 80%. While stronger policies, such as carbon taxes, can help level the playing field for businesses, transforming an idea into a commercially viable climate solution will take investment capital.
BeyondNetZero is structured as a companion fund, investing in collaboration with GA's core global growth equity strategy. As part of this arrangement, GA will contribute 25% of its capital to each investment that meets BeyondNetZero and SystemIQ climate criteria. 
Having closed the BeyondNetZero fund at $2.6 billion, this could add almost $900 million in additional funding to bear on climate investments. The cumulative $3.5 billion committed towards climate solutions would see BeyondNetZero becoming one of the largest climate-focused private equity funds. With such backing, it could make a significant contribution towards global net zero goals.
This article has been corrected on 22 December 2022, having previously stated that BeyondNetZero had closed with $3.5 billion. Corrections also reflect General Atlantic's request that the BeyondNetZero name should not be abbreviated.