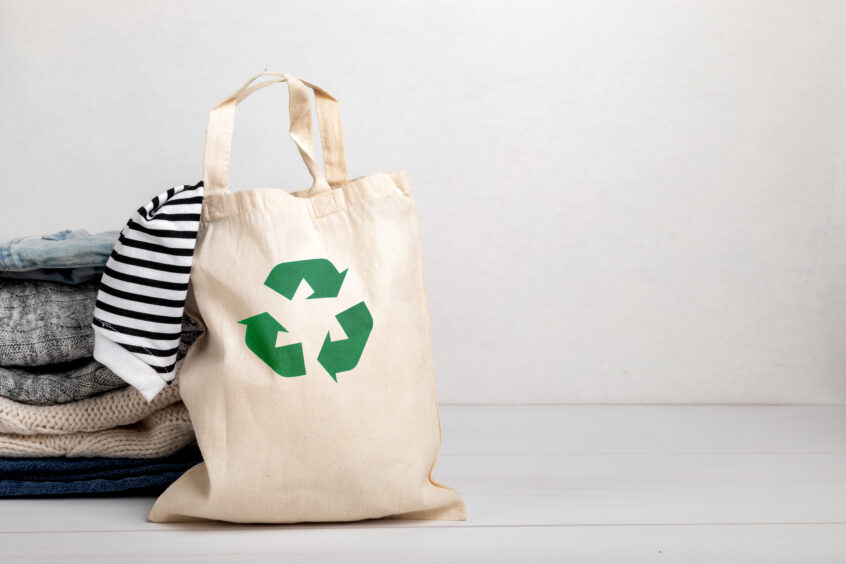 eBay UK (NASDAQ:EBAY) and the British Fashion Council (BFC) have announced the six small businesses that will be awarded a share of their £100,000 Circular Fashion Innovator's Fund. 
Each winning firm will receive £15,000 as well as a six-week mentoring programme to support their growth.

 

The fashion industry is under pressure to shift from its traditional linear model to more sustainable, circular alternatives.

 

With their diverse range of approaches, the winning companies provide a selection of examples of the innovation we can expect to see as the fashion industry unlocks the opportunities of circular business models.

 
The Circular Fashion Innovator's Fund was launched in October 2022 as a means to support small UK businesses in delivering the fashion industry's transition to a circular economy. Each of the winning firms will receive £15,000 in grant funding, and will be offered a six-week mentoring programme featuring one-on-one sessions with industry experts. An overall winner, which is yet to be announced, will be awarded the remaining £10,000. 
According to Lucy Peacock, head of eBay UK's pre-loved business: "Circularity is the future of fashion, and over recent years start-ups and small businesses have been at the forefront of solutions to make it a reality. The winners of the Circular Fashion Innovator's Fund epitomise this, and we hope that the mentoring and grant will help scale these promising businesses in size and reach, and in turn make sustainable fashion practices more accessible to more people." 
"The Circular Fashion Innovator's Fund champions pioneers in this space, and we were incredibly impressed by the expertise, commitment and leadership demonstrated by each of our winners. We'd like to congratulate all six winners on what they have achieved so far and look forward to supporting them as they build, scale and thrive," added the BFC's chief executive, Caroline Rush.  
Innovation fund supports a diverse range of circular products and services
Circular Inc. and the Circular Textiles Foundation provide various services and technologies to assist with circular design, repair and upcycling. These services are available to other businesses within the fashion sector, and are coupled with digital tracking technologies and certification schemes to ensure total supply chain transparency. 
SAGES is also targeting other businesses with its range of biodegradable dyes that are derived from food waste rather than toxic chemicals, while The Seam provides white-labelled tailoring and repair services. The latter's main offering is its consumer-facing platform, through which its customers can connect with local tailors to have their purchases repaired or adapted to suit their needs. 
By Rotation has similarly focused on the end consumer with its development of a social networking app that enables users to rent out or swap their items of clothing. Finally, Pip and Henry has been awarded for its use of environmentally friendly materials, including pineapple leaf fibre, organic cotton and factory offcuts, in its line of recyclable childrens' shoes. 
The fashion industry's sustainability problem
The fashion sector currently accounts for around 10% of the world's pollution, placing it second only to aviation as one of the most globally polluting industries. Its environmental impacts ripple throughout its supply chain, with textile production consuming around 98 million tonnes of non-renewable resources each year while the vast majority of the clothing produced is downcycled, exported or landfilled. 
With the rise of fast fashion, clothing has become a severely underutilised product, with many consumers owning far more than they could ever need. Garments are now being worn just a handful of times before being disposed of, resulting in both environmental and economic consequences. Indeed, research suggests that around $500 billion is sacrificed per year due to clothes going to waste without even being sold. 
This is particularly problematic given the influential role that the fashion industry plays in the global economy thanks to the sheer volume of its production and consumption. The accelerated linearity of its traditional take-make-dispose model allows vital resources to be extracted, processed and disposed of without ever being recognised for their true value. 
Circular models to provide a solution
Circular business models can help us to tap into this value by enabling resources to be continuously circulated within the economy. The main principle of circularity is to decouple revenue streams from unsustainable resource extraction by lengthening product lifespans and converting what would previously have been seen as waste into new sources of income. 
Such business models can vary significantly in their approach, but they are essentially those that allow for more uses per user or more users per unit of resource. Circular models can also include those that go beyond physical products to offer services such as repair or refurbishment, thereby creating multiple revenue streams through a single item. 
In addition to the environmental benefits of reducing both production and wastage, the fashion industry is well-positioned to unlock new economic opportunities through the transition to circularity. According to the Ellen MacArthur Foundation, these opportunities could be valued at around $700 billion by 2030. 
This potential opportunity is largely being driven by dramatic shifts in market demand as consumers, particularly those of younger generations, are increasingly willing to pay premium prices for more sustainable clothing. Research suggests that they are also likely to show greater loyalty to brands that can offer sustainable products or services.  
The emergence of circular business models can also help fashion companies to avoid the reputational and regulatory risks of new legislation. In order to align with upcoming changes in EU policies, for example, these firms will be expected to ensure that all of their textile products are durable and recyclable by 2030. Organisations responsible for the protection of consumer rights, meanwhile, are beginning to name, shame and penalise any brands that say they are making changes but do not have the evidence to back up their claims.  
With these factors combined, fashion companies that wish to remain competitive would be well-advised to consider exploring circular opportunities. Survey analysis published by McKinsey in 2022 suggests that this transition is well underway, revealing that around 60% of fashion sector executives have already invested or planned to invest in circular recycling technologies. 
The winners of eBay and the BFC's innovation fund highlight the diversity of circular opportunities within the fashion industry, providing an early sample of the innovation we should expect to see as the sector transitions towards the development of a circular economy.