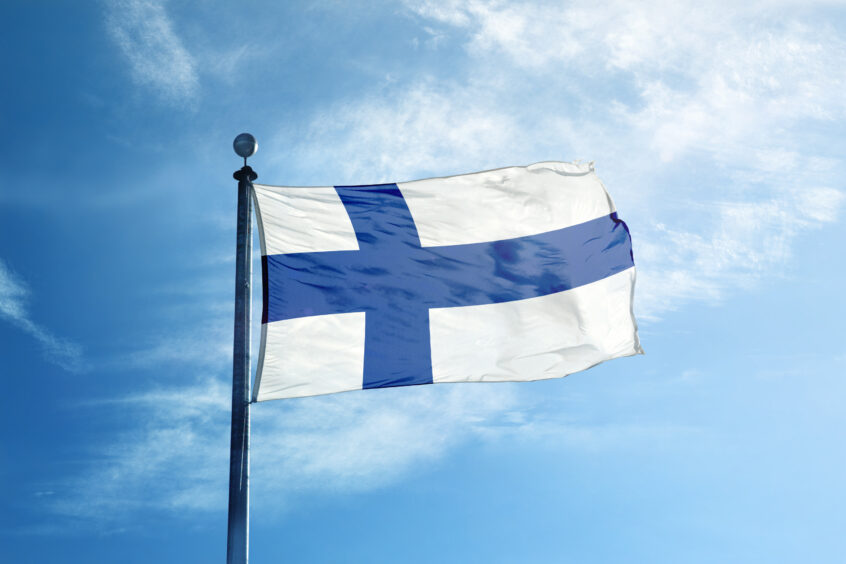 Finnish startup Synbio Powerlabs has raised €6.6 million to build a pilot facility that will enable companies and researchers to scale up innovative biotech solutions. 
Synbio's new facility will offer precision fermentation services to researchers and businesses attempting to bring bio-based solutions to pre-commercial scale.

 

Through precision fermentation, living cells can be redesigned to provide products and services that would otherwise be derived from fossil fuels.

 

Finland appears to be taking an early lead in the rapidly emerging synthetic biology industry.

 
Synbio's latest fundraising consists partly of a €2.99 million grant from the Finnish Ministry of Employment and Business Finland, with the remaining €3.61 million contributed by US investment firm Nutrecon. The funds will be used to build a state-of-the-art biotechnology pilot facility in Hämeenlinna. 
"The long tradition Finland has in the forest industry and strong know-how on biotechnology, allow us to accelerate the new industrial revolution from fossil-based to renewable future, while being strongly committed to a green transition, digitalisation and a carbon neutral circular economy," said Nutrecon chief executive Alejandro Antalich. 
"Finland has a strong position in this development and the new pilot will allow us to attract players from around the world," added Leena Lehtinen, funding advisor at Business Finland. 
Advanced technology to enable innovative biosolutions
Through human intervention, living cells can be redesigned to produce many of the substances used in everyday items ranging from plastics and clothing to food ingredients or household cleaners. Biological engineering, broadly referred to as synthetic biology, has also been trialed in industrial applications such as waste management. 
The substances produced through synthetic biology can be used to replace ingredients that would typically be derived from fossil fuels. Harnessing the use of cells in industrial services, meanwhile, can enable unsustainable waste to be transformed into valuable commodities. Indeed, manipulated cells have even been used to convert captured carbon emissions into the chemical building blocks used in various consumer goods. 
For those that are developing such solutions, however, cell manipulation is typically a complex, time-consuming and expensive process. To accelerate these innovations, Synbio intends to offer its precision fermentation processes as a service that will help researchers and businesses to develop, demonstrate and produce their chosen solutions at pre-commercial scale. 
The new facility will feature Synbio's modular equipment for treating biomass, recovering sugars and conducting analysis or inoculation. It will offer both anaerobic and aerobic fermentation, for either food grade or non-food grade applications. The startup says that its plant will attract organisations from around the world, spanning a wide range of industrial sectors and sustainable agenda. 
"In preparing the project, I have encountered sincere enthusiasm on a broad front. Companies, engineers and scientists want to be involved in the development of the pilot plant. Their expertise will help us create a unique facility," said Synbio chief executive Nina Pulkkis. 
Building Finland's bioeconomy
The construction of Synbio's Hämeenlinna plant will involve a number of partners, including the City of Hämeenlinna, Häme University of Applied Sciences and the state-owned VTT Technical Research Centre of Finland.
Together, the partners hope to accelerate the development of a 'circular bioeconomy' within the country, through which products and services are sustainably produced through biological processes and waste valorisation. Their investment in the emerging biotechnology industry is expected to unlock new export markets for Finnish businesses while also creating sustainable job opportunities for local communities.
"We have a huge amount of experience in cellular agriculture in Finland. Developing this know-how will create new export opportunities and growth for Finnish companies," explained VTT research manager Emilia Nordlund. 
Early investment into a growing market
Until recently, the widespread adoption of synthetic biology had remained fairly limited. It had rarely received the attention of policy-makers, nor had it succeeded in attracting suitable investment. 
As countries and companies around the world have increasingly turned their focus to sustainability, however, there has been a rapid shift in the demand for biological solutions. The global market for synthetic biology is now expected to be worth up to $300 billion by 2040, with McKinsey estimating that around 60% of the items we consume could one day be produced through cellular processes. 
Synbio is well-situated to capitalise on these opportunities, as is Finland. The grant funding from the Finnish Ministry and early partnerships with domestic institutions suggest that the country may be gearing up to take a headstart in what will undoubtedly emerge as a competitive, global industry.