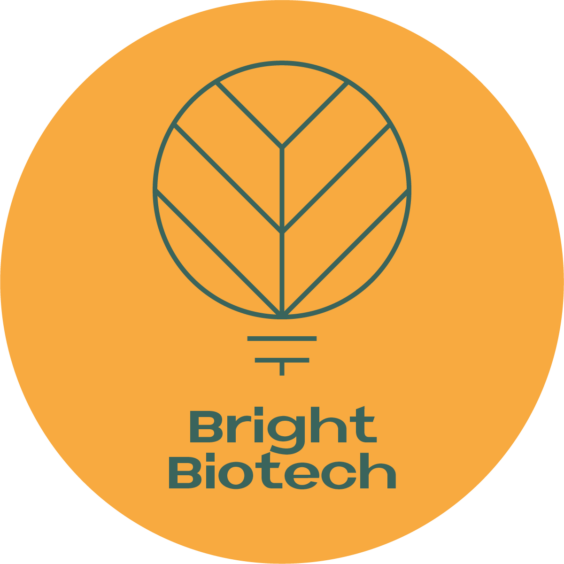 Manchester-based biotech startup Bright Biotech has raised seed funding to develop its plant based growth factors and drive the development of sustainable meat production.
Growth factors are proteins that stimulate cell growth, differentiation, survival, inflammation, and tissue repair.
Bright Biotech will use its $3.2m investment to lower the costs of growth factors, addressing one of the major expenses in the production of cultivated meat.
Scaling the production of growth factors for the cultivated meat industry will enable significant cost savings and accelerate the shift of cultivated meat towards industrial scale production. 
Having previously raised around $3.4 million to date, Bright Biotech's latest seed round of $3.2 million came from a consortium led by pan-European early-stage VC investor and venture studio for food, sustainability and health – Food Labs.
The consortium joins existing investors including FoodLabs, Big Idea Ventures, CPT Capital, the FoodHack syndicate (including angels Martin Weber, Lize Hartley, Lian Michelson, Ryan Grant Little , Emilie Dellecker, Adrian Froehling, Daniel Skavén Ruben, Felix Leonhardt and Sina Kashiri, MBA) and angels Joy Faucher and Grant Aarons.
What does Bright Biotech do?
Bright Biotech is a leader in chloroplast-based expression, which enables it to produce high yields of low-cost growth factors from plants. Growth factors are necessary proteins that promote cell differentiation, growth and proliferation in the production of cultivated meat. By significantly reducing the price of growth factors, the industry's largest cost driver, Bright Biotech will facilitate the industrialisation of cultivated meat, which could be a $116 billion global industry by 2040.
Bright Biotech is using a proprietary light-driven, protein expression technology that uses chloroplasts to make extraordinarily high yields of proteins in plants. It is currently focused on the production of recombinant growth factors, which aid cell growth to promote regenerative medicine practices as well as industry processes such as clean meat production.
The end result of its unique manufacturing system is sustainable, free of animal pathogens and bacterial endotoxins, and highly scalable. It is suitable for the recombinant protein contract manufacturing and development market.
Growth factors are critical to achieving price parity for cultivated meat
Despite being used in very low concentrations, growth factors make up at least 55% of the marginal cost of cultivated meat. They can cost several million dollars for a single gram, making them more expensive by weight than diamonds.
Up to three tonnes of various growth factors will have to be produced annually  if cultivated meat production is to scale to the extent that it secures just one percent of the global protein market. Today, barriers for producing cultivated meat at scale include the very high cost and bottlenecks in the supply of growth factors.
"Bright Biotech's approach to harnessing chloroplasts for manufacturing growth factors in plants can be a game changer for the cultivated meat industry and will be a key enabler to achieve price parity", said Christian Guba, Senior Associate at FoodLabs. "Mohammad and his team have impressed us not only with their deep expertise but also with a pace and progress rarely seen in terms of getting to market. We are very excited to support them in building a global champion."
"We are glad to have won such renowned and like-minded investors backing our vision for a more sustainable food system", said Mohammad El Hajj, co-founder and CEO of Bright Biotech. "With the fresh funding and our growing team of experienced scientists and production experts we are set for rapid commercialisation. Our technology is very timely for the cultivated meat industry, and we are thrilled to be working with our partners and investors to have the first products from our robust, ultra-scalable and sustainable technology available on the market in 2023."
Enabling the cultivated meat industry for a more sustainable food industry
Cultivated meat has emerged as a potential solution to the increasing demand for animal proteins, which is being driven by ongoing trends in population and economic growth. By taking advantage of natural growth processes, cultivated meat matches the tastes and textures of conventionally farmed meats that are widely associated with animal cruelty and environmental consequences.
As such, the industrialisation of cultivated meat is expected to reverse the harm done to animals, people and the environment while allowing meat eaters to continue to experience what Bright Biotech call "the enjoyable, delicious, and nutritious meat experiences."