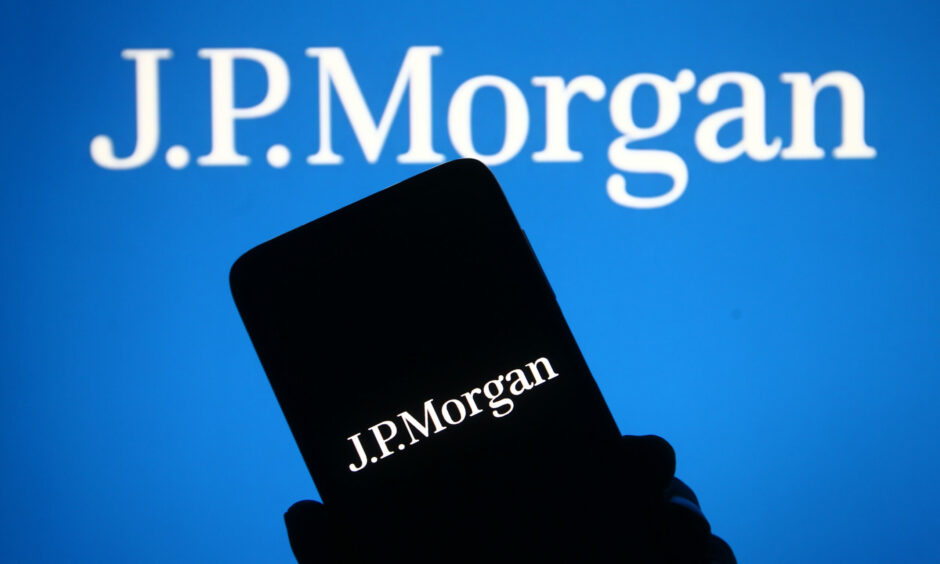 JPMorgan Chase (NYSE:JPM) has set 2030 targets for emissions of aviation, cement and steel companies in its portfolio of investments.
JPMorgan has established sector-specific targets for more companies across its investment portfolio.
They were designed based on the sectors' carbon footprint and available decarbonisation pathways.
Investor engagement with a value chain perspective is crucial to support companies in their net zero strategies, especially for hard-to-abate sectors.
Updates to the climate strategy
JPMorgan Chase has announced emissions reduction targets for three additional sectors in its investment portfolio – aviation, cement, and iron and steel. It follows similar goals for the oil and gas, electric power, and automotive manufacturing sectors, with the company anticipating more additions over time.
These targets are aligned with the International Energy Agency's Net Zero Emissions by 2050 Scenario. The banking giant said that it chose the three sectors based on their contribution to total global emissions, and "the technical and economic maturity of their available decarbonization pathways".
"We believe expansion to additional sectors also helps us further sharpen our focus on the interplay between the supply and demand sides of the global energy system, which is vital to advancing overall decarbonization and the global path to net-zero emissions," the bank said in its 2022 Climate Report. "For example, by understanding evolving technologies and approaches in both the Electric Power sector and major industrial sectors pursuing electrification, we believe we are better positioned to meet the needs of both types of clients, including helping them seize opportunities to accelerate and strengthen their transition strategies."
What are the new targets?
Under the new plans, JPMorgan will require iron and steel companies to cut Scope 1 and 2 emissions by 31% by 2030, compared to 2020 levels, and the cement industry by 29% over the same time frame. The aviation sector will be required to cut Scope 1 emissions by 36% from 2021 levels.
For iron and steel, the focus is on emissions associated with crude steel production, which accounts for 97% of total value chain emissions in the sector. This will allow accounting for variations in the emissions profiles of different steelmaking processes while also concentrating on the full range of decarbonisation strategies for the sector, including electrification, increasing scrap recycling, using lower carbon energy inputs such as biomass or hydrogen, and deploying carbon capture, use and storage technologies.
Cement manufacturing evaluates emissions related to energy and processes, which are 90% of total lifecycle emissions in the industry. The aviation targets focus on CO2 emissions for revenue-generating passenger service and belly freight operations of airline companies, specifically from the combustion of fuels during flight.
The power of engagement
JPMorgan intends to promote change by engaging with its clients, aligning with climate goals and evolving best practices for the finance sector. This is a more effective strategy than divesting or reallocating capital, according to The Future of Investor Engagement report published by UNEP FI in April 2022.
Researchers noted that, to date, investors have primarily focused on corporate engagement with publicly listed companies, using tools such as dialogue and proxy voting. This has led to a change in corporate policies and raised climate ambitions within the business community.
These tactics, however, have proven somewhat ineffective in hard-to-abate sectors, such as those targeted by JPMorgan. This is because decarbonisation methods are not always immediate, as they may not be technologically feasible, too costly, or lack supportive policy frameworks. According to the report, this can be addressed in various ways including by engagement across the sector and the value chain, which is in line with the investment bank's plans. 
Indeed, corporate engagement is often limited by the significant resources needed for carrying it out effectively, as well as a narrow, single-company focus. Engaging the whole sector or a value chain, however, addresses these limits, while helping investors identify systemic hurdles that hamper policy engagement.
As such, JPMorgan's policy seems to be in line with the recommendations of the report. While this is commendable, the bank seems set on supporting fossil fuels, as it states in the climate update that "we must promote energy security… The world still needs oil
and natural gas today. But not all hydrocarbons are equal when it comes to their carbon footprint". JPMorgan is making progress on the climate front, but more needs to be done to address polluting industries.