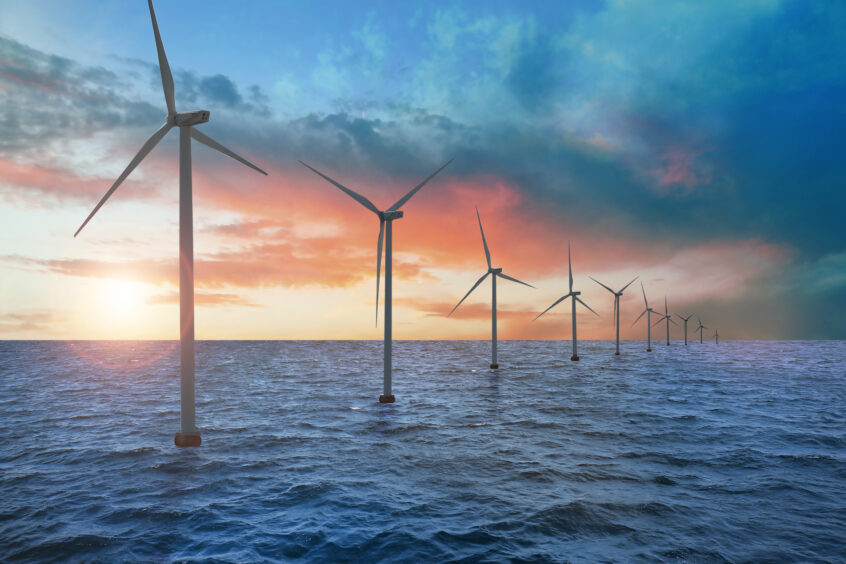 Copenhagen-based startup OKTO GRID has raised €3 million in a seed round. It will use the capital to expand the scope of its digital solution to include wind turbines, while also expanding geographically beyond the five European countries in which it currently operates.
OKTO GRID has raised €3 million in a seed funding round for its digital energy monitoring solution.
Its technology helps electricity generators and distributors extend the stability, productivity and life of their equipment, as the demand for electricity rises.
Increased digitalisation of the power sector suggests OKTO will have little trouble raising more capital.
Digital energy monitoring solution aimed at energy transition
Electrifying the global economy is a key component of the International Energy Agency's (IEA) Net Zero by 2050 scenario. OKTO GRID's digital solution is intended to help the energy sector extend the life of key electrical equipment used in the distribution of electricity. 
The forecast rise in demand for electricity driven by the green energy transition will increase wear and tear on transformers, which are a critical component of efficient power transmission. OKTO claims its solution can extend the life of a transformer by 40 years, effectively doubling the maximum life defined by manufacturers, which is 25-40 years.
A power transformer's role in a power grid is to make electricity accessible by transmitting it from a power source or power station to the site of usage. Digital performance and condition monitoring of a transformer can provide advanced breakdown and maintenance information to an operator, which can help reduce the total cost of ownership and extend the life of the equipment.
Simplicity and open design may differentiate OKTO from competitors
OKTO believes its solution simplifies the process of managing and maintaining transformers that are not available on the market today. It claims its solution can work with transformers made by any manufacturer, as opposed to monitoring solutions provided by larger competitors that make the transformers themselves. 
Its technology can be used without needing to take critical assets out of service. This helps to assess changes and anomalies while in operation, and also track transformer performance. 
Solutions from smaller companies that don't make multiple types of equipment may be limited by transformer type, according to OKTO. The company also thinks these solutions may use technologies that require an electrical system to shut down to be installed, and hence result in high costs.
OKTO targets product and geographical expansion via fundraise
Together with its seed round of €3 million, OKTO has raised nearly €4 million in funding. It plans to use the funds to expand its focus to monitor wind turbines as well, in the next three years. According to the IEA, to reach its net zero scenario by 2050, annual wind capacity additions would have to increase at a record pace until 2030.
The company currently operates in Denmark, Belgium, Italy, Slovenia and Spain, and will also look to expand its presence further in Europe. It is conducting demonstrations of its technology with customers in these countries, and claims to have first mover advantage in these markets.
Rise in power sector investment supports the business case for OKTO's technology
Investment in digital technologies by the power sector rose by 13% in 2021, 75% of which went into the grid. Digitalisation is seen as a major catalyst in speeding up the green energy transition, according to the IEA.
Investment in grid management, distributed energy resources and energy management also raised over $500 million in venture capital funding in 2021. Investment in start-ups offering distributed energy resources and grid management services globally rose to nearly $1 billion in 2021. 
A continuation in these trends suggests OKTO will have little trouble in raising funding in future rounds. If their solution proves to be disruptive enough to cause competitors to take notice, OKTO's investors may face the happy problem of a potential exit via acquisition.