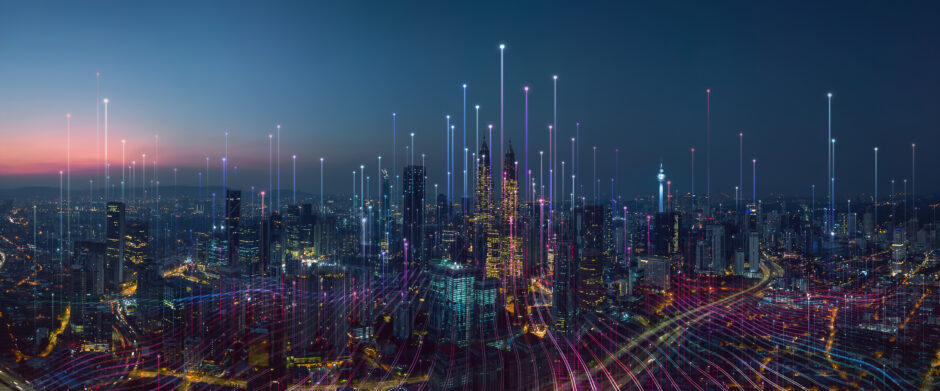 A report by the Force for Good (F4G) initiative finds that investing in technological innovations has the potential to bridge some of the $195 trillion needed to achieve the UN Sustainable Development Goals (SDGs) by 2030.
The cost of achieving the SDGs can be cut by 40% with technology, finds a new report.
The world is not on track to achieve the SDGs by 2030, which will cost up to $195 trillion to the global economy.
Technology provides a set of tools that can evolve with the developing needs of the world, meeting current SDGs and future targets.
Force for Good sees tech silver lining amid SDG achievement gloom
The F4G has published a report on the potential of technological innovation to help achieve the UN SDGs. The initiative is a project of the F4G foundation, a non-profit company based in England and Wales.
In its September 2022 report, titled Capital as a Force for Good, F4G outlined the cost of achieving the SDGs as $175 trillion. This estimate has since been raised to $195 trillion in its new report Technology for a Secure, Sustainable and Superior Future published in January 2023. It comprises $135 trillion in a shortfall for meeting the SDGs plus $60 trillion for security following the war in Ukraine.
Given the current rate of progress and trajectories, achieving the SDGs and the goals of the Paris Agreement appear impossible, according to the latest report. A major reason for this, it states, is that security and sustainability have become competing priorities.
Deploying technology to advance both does provide some hope, however, after the report analysed the ESG priorities of major technology companies globally. 
Research methodology includes broader tech sector
Focused on the 100 largest tech companies in the world, representing more than two-thirds of total industry revenues, the report analyses companies in the "Broader Tech Sector". 
This includes companies outside the core IT sector, operating in areas such as artificial intelligence (AI), Internet of Things (IoT), fintech, e-commerce, social media, and data services, to name a few. It did not include the "Next Gen Tech" sector, which encompasses areas like smart manufacturing, 3D printing, autonomous vehicles, biotechnology, energy storage, nanotechnology and material science.
The report identifies a subgroup among the 100 largest companies in the broader tech sector, which are focused on impact-related breakthroughs. The report includes Apple (NASDAQ:APPL), Google (NASDAQ:GOOG), Intel (NASDAQ:INTC), Amazon (NASDAQ:AMZN), SAP, HP (NYSE:HP) and Snowflake as examples of companies that have transformed their organisations from a sustainability perspective.
Other breakthroughs are seen in the form of developing businesses that do good at scale. Some examples of this included in the report are Starlink (providing global connectivity), Cisco (rural broadband solutions), Finastra and Microsoft (NMS:MSFT) for digital financial services, and Texas Instruments for supporting STEM education from K-12 to Universities.
A third breakthrough area identified by the report is building the future: companies in this category are ones that are enabling the "Next Gen Tech" sector. Examples cited by the report include Meta Meta (NASDAQ:META), NVIDIA, Qualcomm, Samsung, Paypal, Tencent, Baidu, and Google, and mostly allude to innovations in AI, blockchain, virtual reality (VR), and IoT.
Challenges and limitations of technology have to be addressed and acknowledged
Investing in technology to achieve the SDGs has to be understood in the context of the change and transition it can bring. The increased use of AI, automation and IoT technologies can create structural shifts in employment, exacerbate cybersecurity risks, widen the digital divide between north and south, and also have a large environmental impact.
Yet, the technology company leaders can be powerful agents of change, the report contends. The tech sector employs close to 80 million people globally, which is expected to rise to half a billion by 2050, and has an annual turnover of $5-10 trillion. 
This makes it one of the most valuable industries in the world, which enables some of its leaders, who account for six of the world's ten richest people, to exert large amounts of influence and power globally.
Commonality among tech leaders on ESG could provide global benchmark for sustainability
Based on the size and importance of the global tech industry, common ESG practices and strategies among the leaders can serve as a global benchmark for other sectors and companies.
Nearly all of the companies analysed in the report had adopted ESG policies and practices. Further, they had done so in an inclusive manner, publicly committing to a multi-stakeholder approach.
Many have also recognised the importance of workforce diversity (94%) and worker wellbeing (93%). Leading tech companies have also raised $45 billion in green and sustainable bonds, while spending $3.8 billion on social programmes.
Of the companies analysed, 84% have committed to net zero, with the leading companies achieving a 5% absolute reduction in emissions, while increasing sales by 45% over a two-period.
The ability to rapidly decarbonise while growing sales, further supports F4G's claim of leading tech companies serving as an example to other companies, and sectors around the world.
Growing the tech sector responsibly can help achieve 40% of the SDGs
According to the report, information technology supports almost all of the SDGs. By processing critical information, enabling communication and knowledge sharing, allowing for the dissemination of best practices, and coordinating action globally, digital technology can directly influence 103 of the 169 targets associated with the SDGs.
The goals and their targets, however, were not designed as binary, but as minimum thresholds from which a levelling up of sustainability can be achieved. With that in mind, technology provides a set of tools that can evolve with the developing needs of the world, meeting current and future SDGs and targets.
Achieving basic global connectivity and access by 2025 can help drive inclusion, raise productivity and increase equality of opportunity. By 2030, technology can address the levelling up process, increasing access to education, finance, healthcare, and using innovation to develop products and solutions where they are required.
Beyond 2030, as technology gets further embedded in everyday life via IoT and automation, tech will then help with longer-term development in energy innovation, materials sciences, and biology. These innovations have the potential to increase global GDP three-fold, based on F4G's projections.
Whether these projections are realised, and whether technology is truly capable of making a difference in achieving the SDGs will depend on how long the current headwinds faced by the sector last. Higher interest rates, resulting from high inflation, act as a drag for technology companies, which can be seen by the market performance of tech stocks.
Yet, the industry has shown resilience through its ability to grow and innovate through multiple business cycles. Expanding the use of technology across other industries will increase the potential for investment, while the need to address supply chain sustainability holds out the hope of spreading the use of technological innovation globally.