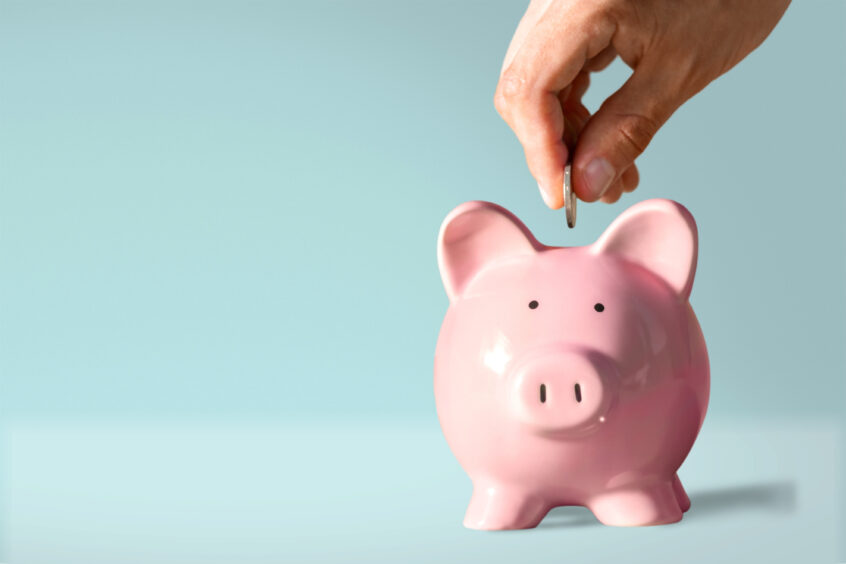 US-based wealth advisor Save has launched a new ESG-based savings product that provides a yield from, amongst other ETFs, the iShares ESG Aware ETFs. This offering may signify a small win for ESG investing in Texas amid debate over 'woke' investing in the US.

Save hopes to attract savers to its new ESG portfolio by matching the returns provided by most market benchmarks.
The firm sees it as an opportunity to grow its market share following the resilience shown by sustainable funds relative to the broader market.
Offering ESG-labelled products in the state of Texas signifies a small victory amid polarisation over sustainable investing.
ESG savings product stems from growing sustainable investing opportunity
Save sees the $2.24 trillion assets managed by sustainable funds, based on Morningstar's estimates, as a market opportunity to grow its market share. It plans to use ESG-focused ETFs and maintain a global multi-asset class approach in investing ESG savings funds. It will avoid commodities relating to agriculture and livestock.
The company claims to promote sustainability through the incentives and rewards programmes it offers its customers, encouraging environmentally responsible spending by providing customers with electric vehicles rewards for using its cards for charging, as well as incentives for installing solar energy, for example.
Michael Nelskyla, founder and chief executive of Save, said: "Consumers are increasingly turning to ethical choices in all aspects of life including investments. We see it as our fiduciary responsibility to offer ethical investing through our Market Savings program for those consumers who seek these choices". 
Responsibly constructed portfolios drive ESG offering
Its ESG Market Savings product extends this practice by choosing from a list of ESG ETFs, like the iShares ESG Aware ETFs. Save chooses the ETFs based on the companies' ESG profiles. 
These include company policies and ESG criteria establishing how it cares for the environment, addresses climate change, and manages relationships with its stakeholders and the communities where it operates. It also looks at a company's performance relative to governance in the form of executive pay, audits, internal controls and shareholder rights. 
Save believes that "responsibly-constructed portfolios should not only benefit the world, but also the investor".  The company's stance is an interesting contrast to the ethos of impact investing, where investors seek to ensure that their investments contribute to measurable environmental and social outcomes, while also providing a positive investment return. 
The company says it uses the same investment principles in its ESG portfolio as its original Save diversified markets portfolios. Save said that since the ESG portfolio was launched, approximately 10% of people that sign up for its Market Savings product have selected it.
Save's business model relies on trading success and low fees
Operating as a wealth advisor to individuals based in Houston, Save claims to provide higher-than-market returns via its partnerships with other financial institutions.
It uses an FDIC-insured partner bank, Webster Bank, to deposit all customer deposits and ensure their safety. Through its partnership with Apex Clearing Corporation, it is able to trade securities by investing an amount equal to the value of these deposits. Its fees are structured based on achieving returns of over 0.35% in the Market Savings scheme.
Driven by profit motive, but making a stand for ESG
The company did not respond to specific questions about whether it plans to create its own ESG funds, or whether its involvement with planting trees is being done with a view to deriving future financial returns through the issuance of carbon credits. As such, its new ESG-based offering appears to be driven by the market trend for sustainable investing, rather than for impact or to drive tangible environmental or societal change.
The launch comes as Republican-led states such as Florida, Texas, West Virginia and most recently Kentucky, have openly opposed ESG-themed investing, and have gone so far as to label it a 'fascist' strategy. They claim ESG is anti-free market and an anti-fossil fuel assault from the "woke left", which seeks to impose diversity, inclusion and equity standards on companies resistant to its implementation. 
Although it is too early to gauge the success of Save's ESG investing strategy, offering an ESG-labelled investment product to individuals in the state of Texas, where the government is openly anti-ESG, would signify a small victory for sustainable investing.