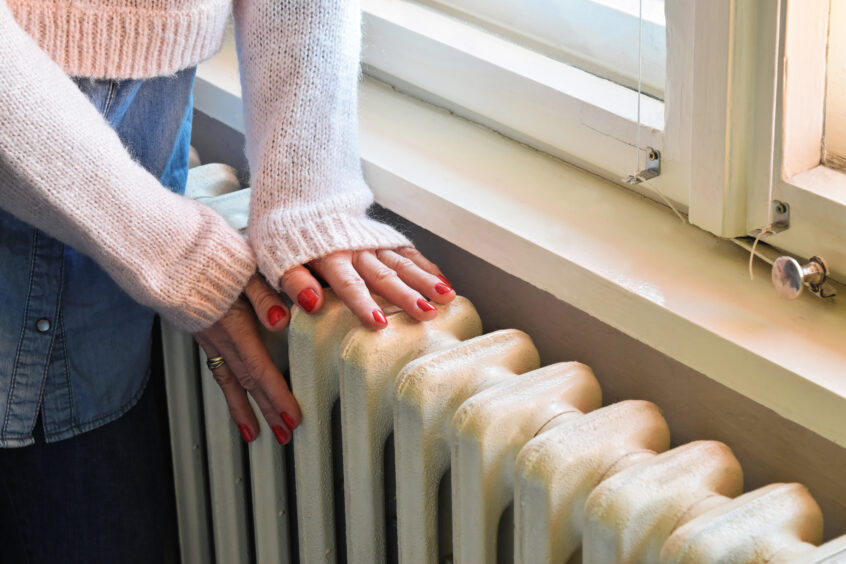 Home Power Solutions (HPS) has secured €22 million for its solar and green-hydrogen-based energy storage solution, picea, which could help accelerate the energy transition.
German clean energy solutions provider HPS has raised €22 million.
Having completed a trial of its solution for residential buildings, the company will move to commercial applications.
The funds will be used for further expansion and technological development, as HPS targets a "triple-digit growth rate".
Improved financial strength could benefit corporate development plans
HPS has raised €22 million in a funding round, subscribed by "a German entrepreneurial family and several existing shareholders". It comes on top of €30 million in loans from Santander Bank received in July 2022. 
The company plans to use the funds to further develop its product and expand within Germany and internationally. It will also invest in its corporate development, like building on its partnership programme via the newly formed digital HPS Academy.
It is also looking for potential partners that can help it expand its sales directly, such as architects, energy system installers, utilities or home builders. It also looks to partner with product and energy consultants who can recommend picea, its solution, to customers or brokers. 
Green hydrogen-based energy solution has commercial potential
The company's value proposition for end-users is to provide solar and green hydrogen-based energy solutions for homes. The picea system uses solar power and hydrogen to provide a CO2-free energy solution.
Using a battery to store solar energy, HPS claims to be able to provide clean energy throughout the year, especially during 'Dunkelflaute', a German word used to describe conditions when neither solar plants nor wind turbines can supply electricity.
For short-term, daily energy use, excess solar power during the day is stored using battery technology for use overnight. HPS' solution uses the surplus solar electricity generated in the summer to produce hydrogen from water which, in turn, is used to re-generate electricity from hydrogen.
By providing a completely emissions-free energy supply, HPS says it can help households with their energy transition. It is now turning its focus to multi-unit dwellings and also plans to focus on small commercial facilities.
Multi-picea solutions provide commercial application preview
A picea is the term HPS uses to describe its storage system, based on the Latin name for the spruce tree,  which stores sunlight. The system uses an electrolyser to create hydrogen, storing surplus PV electricity from summer as green hydrogen, and makes it usable in the short term when the sun isn't shining and over the longer term to supply power in winter.
The first multi-picea was trialled in a building with six residential units in Bad Kissingen, Bavaria, in October 2022, wherein several units were used in a cascaded system. This configuration uses nine picea systems, which used a 180 kW photovoltaic (PV) system to supply solar power to the building.
A multi-picea system also supplies the building's five heat pumps with a utilisation rate of 90%. HPS claims that the use of hydrogen enables its technology to have a higher storage capacity than that of conventional batteries.
For example, the HPS solution in Bad Kissingen can store 13,500-kilowatt hours of electrical energy in 45 hydrogen bundles; increasing the scope of the system could power a medium size commercial building with self-produced and CO₂-free solar power all year round.
Connecting a larger number of picea systems can provide an even higher storage capacity for large properties according to the company. It has already demonstrated its new product, the 'Forester', which connects up to 10 picea units.
Targeting triple-digit sales growth and helping  the energy transition
HPS' plans for its recent funding raise, and bank loans, are to expand at a triple-digit growth rate. The company is currently working on solutions for neighbourhoods and has also mooted a virtual power plant using a picea cluster.
A neighbourhood solution, for example, could target 30-40 homes on a housing estate, using a PV system on the roof, and a picea in the basement. Using a central hydrogen storage system could help optimise costs, while an interconnected system can ensure CO2-free energy supply and security to all units.
Using a picea cluster, HPS claims, could create a "virtual power plant", and provide a solution for the energy transition in Germany, and beyond. It sees such a plant enabling the sale of renewables-based heat and electricity, while also providing grid stabilisation services and the ability to trade energy via the grid.
Jewgeni Elster, chief financial officer of HPS, commented: "The positive response to the capital increase shows that investors are just as convinced of our path. As a pioneer, we are in an excellent market position throughout Germany with our year-round electricity storage picea."