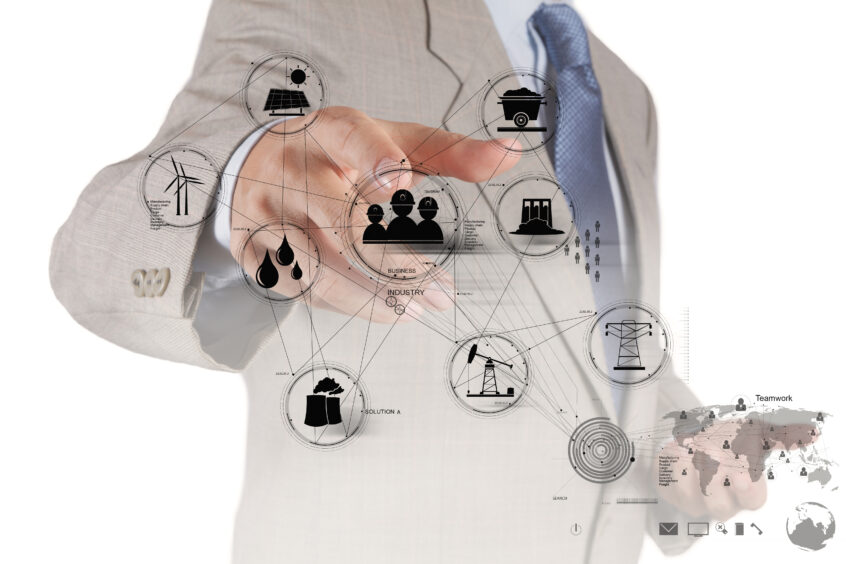 The Rocky Mountain Institute (RMI) has announced the launch of its Virtual Power Plant Partnership, with backing from General Motors and Google Nest.
RMI is partnering with demand management systems suppliers, EV makers and home management systems to develop virtual power plants.
VPPs could reduce US electricity demand by 60 GW by 2030 and cut power sector costs by $17 billion.
VPPs offer a unique and widespread approach to effectively decarbonising the grid and building resilience into the system.
RMI, a non-profit dedicated to accelerating the global energy transformation, announced the formation of the Virtual Power Plant Partnership (VP3). In recognition of the critical work needed to tackle scaling the market for virtual power plants, initial funding of the VP3 effort was made possible by General Motors and Google Nest – although details of that support have not been made public.
Today, the VP3 initiative includes founding members Ford, General Motors, Google Nest, OhmConnect, Olivine, SPAN, SunPower, Sunrun, SwitchDin, and Virtual Peaker.
VP3 is based at RMI, and is intended to catalyse industry and transform policy to support scaling VPPs in ways that help advance affordable, reliable electric sector decarbonization by overcoming barriers to VPP market growth.
What is a virtual power plant?
A virtual power plant (VPP) aggregates and coordinates distributed energy resources to benefit all those who rely on the electric grid. It is made up of hundreds or thousands of households and businesses that offer the latent potential of their electric vehicles (EVs), smart thermostats, water heaters, batteries, solar arrays (as well as other energy assets) and other connected appliances and devices in to support the grid.
In a VPP, these decentralised distributed energy resources (DERs) are aggregated into a portfolio. Customers themselves or their authorised energy management companies — with customer permission and the help of advanced software — can adjust charging, discharging, output, and demand from DERs in response to signals from markets and grid operators. In this way, VPPs can play an important role in seamlessly and efficiently matching energy supply and demand.
Virtual power plants offer a new solution to growing energy demand
"Virtual power plants are poised for explosive growth, and RMI is committed to being at the forefront of their success by launching VP3," said RMI CEO Jon Creyts. "Our analysis shows that VPPs can reduce peak power demand and improve grid resilience in a world of increasingly extreme climate events.
"A growing VPP market also means revenue opportunities for hardware, software, and energy-service companies in the buildings and automotive industries. For large energy users, VPPs can significantly reduce energy spend while providing new revenue streams."
"The next 12 to 24 months are critical for policy and program development to seize the potential offered by virtual power plants, and VP3 is here to ensure that the energy transition doesn't miss a beat," said Mark Dyson, RMI Managing Director for Carbon-Free Electricity.
He continued: "Policy change, customer and stakeholder education, and unilateral action by individual businesses or organisations all take time and resources. We're excited to partner in this work with leading businesses in VPP-related sectors including electric vehicles, building controls, residential energy technologies, utility-facing software solutions, and more."
VP3 follows in the path of successful institutional spinoffs in the electric sector space previously incubated by RMI including the Clean Energy Buyers Association and the Energy Web Foundation.
Benefits of virtual power plants
The RMI released a report in 2023, Virtual Power Plants, Real Benefits to explain the potential within the market. It predicts that by 2030, VPPs could reduce peak demand in the United States by 60 GW. That number could grow to more than 200 GW by 2050.
Taking the virtual power plant approach also encourages electricification, and specifically the deployment of technologies . This can make VPPs accelerate power sector decarbonisation by decreasing dispatch of highly polluting power plants, driving build-out of lower-carbon power supply, and accelerating electrification.
Virtual power plants are built on demand management
In the UK< the National Grid has been working on the development of virtual power plants through demand response for some time. There is an opportunity created by the need for decarbonisation combined with the explosive growth of digitisation. New technology and the prevalence of real-time data have already transformed many aspects of the energy industry.
Today there are a multitude of commercial projects that bring to life the concept of digital twins of specific IT systems. By understanding exactly what power is needed where, demand can be turned up or down to either reduce demand on the grid or divert energy to where its needed.
In the US, SunPower and Sunrun are two of the country's largest solar installers, Ford and General Motors are building electric vehicles and Google Nest's home control system include smart sensors and thermostats will enable electricity management. Within the VP3 partnership,  demand response and VPP software suppliers OhmConnect, Olivine, SPAN, SwitchDin, and Virtual Peaker will provide the overall management and control systems.
"Virtual power plants present an exciting opportunity to unlock additional value for homes, businesses and communities, helping to drive greater energy independence and grid decarbonization" said Mark Bole, GM VP and Head of V2X and Battery Solutions. "This collaboration underscores GM's commitment to creating a more resilient grid, with EVs and virtual power plants playing a key role in helping to advance our all-electric future."
SunPower and General Motors have previously announced a partnership to develop home energy systems which will enable GM vehicles to provide storage backup to domestic energy systems. In the same way the synergies between the partners suggest that this could drive effective action in the deployment of VPPs.