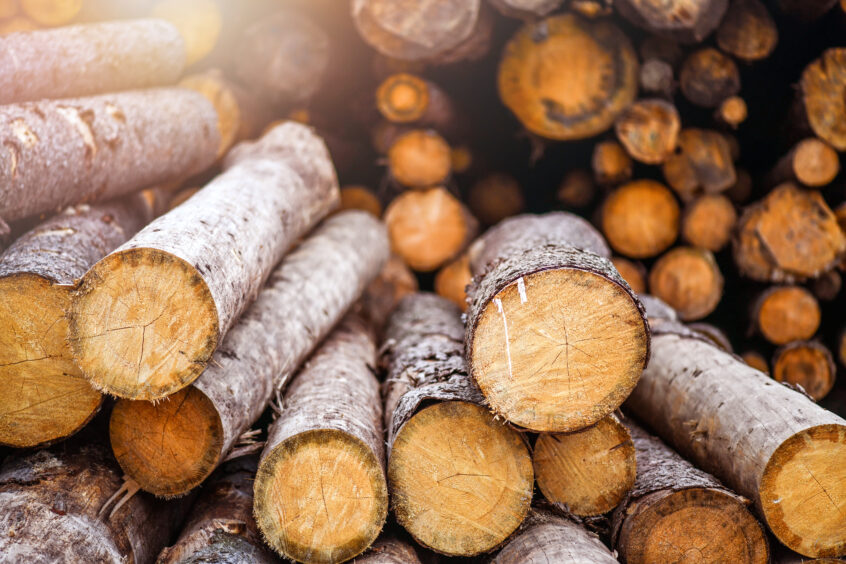 Netherlands-based startup VonWood has raised €2.7 million to expand its online platform that connects buyers and sellers of sustainable timber. 
VonWood's platform forms direct connections between buyers and sellers of sustainable timber, avoiding the costs, complexity and lack of transparency associated with conventional wood trade.

 

Timber is gaining traction as a sustainable construction material, but the opacity of its supply chain has made it difficult to ensure that forest ecosystems are being protected.

 

Digitalisation will enhance the traceability of high-risk forest commodities.

 
Backed by investors including Peak, Keen, the Dutch Founders Fund and a number of strategic partners, VonWood has secured €2.7 million to accelerate the growth of its online timber trading platform. By providing a transparent marketplace that builds direct connections between buyers and sellers, lowering costs and improving efficiency, the startup hopes to encourage the use of timber as a sustainable construction material. 
As explained by the company's founder and chief executive, David de Jong: "The timber industry is fragmented with little understanding of origin, quality and working conditions. Businesses that buy timber on a large scale have limited control over the supply and therefore run the risk of ceasing their production. Sawmills, on the other hand, have little insight into demand, so they produce on the basis of an estimate, often resulting in a surplus or shortage of stock. By directly connecting supply and demand, we want to remove those risks." 
Timber as a sustainable construction material
With a production process that typically emits less carbon than that of alternative resources, timber has come to be recognised for its potential as a sustainable construction material. If replenished and managed appropriately, it meets the commonly accepted criteria of a fully renewable resource. 
During timber production, growing trees contribute to the natural carbon cycle by absorbing CO2 directly from the atmosphere and storing it within their wood, bark and leaves. Although this carbon is partially released when trees begin to die or decay, a significant portion is retained within the surrounding soils. 
When wood is used in timber products, the net uptake of sequestered carbon can be increased as the carbon is stored throughout the product's lifespan. Each kilogram of timber used in construction, for example, holds around 1.8 kilograms of CO2 that would otherwise be released back into the atmosphere. 
Although some of timber's carbon sequestration services are displaced by the emissions of engineering processes, transportation and disposal, there are clear benefits to its use in replacement of alternatives such as steel or concrete. As well as reducing the emissions of buildings construction, timber can be reused or recycled into lower-grade products such as particleboard, animal bedding or soil mulches, or can be used to produce bioenergy as a replacement for fossil fuel power. 
Supply chain complexity challenges timber sustainability
In contradiction to its potential as a sustainable construction material, timber is widely associated with deforestation. Such deforestation accounts for almost 15% of the world's total carbon emissions, and remains one of the main barriers to overcome in solving the global climate crisis. 
Much of the timber industry's contribution to deforestation comes down to the complexity and opacity of its supply chain, which makes it extremely difficult to ensure that forest resources are managed sustainably. Although there has been some improvement in governance, illegal logging is continuously enabled by widespread corruption, exploitation, data manipulation and false claims. 
Given the number of intermediaries involved in timber supply chains, companies and investors may struggle to ensure that their activities are not contributing to environmental destruction rather than the supply of what could otherwise serve as a sustainable material. This severe lack of insight exposes them to a number of risks, ranging from the financial losses of unsustainable supplies to the regulatory consequences of failing to comply with emerging legislation. 
As the risks associated with forest commodities such as timber have become more widely understood, businesses and investors have begun taking steps to ensure that their processes and portfolios are free from any association with deforestation. These measures indicate the growing demand for sustainably certified timber, backed by the assurance of traceable supply chains. 
A digital marketplace for sustainably certified timber
VonWood hopes to accommodate this demand with its online trading platform, which provides direct connections between buyers and sellers of sustainable timber. Contractors simply decide how much timber they need and place a request that is automatically directed to the most appropriate sawmills. 
The sawmills decide on their price and send a free, zero-obligation quote back to the contractor within 48 hours. Buyers can then compare each quote they receive according to its price, delivery date and sustainability credentials before placing their order. 
Once each order has been received, VonWood handles all remaining administration and logistics. Suppliers are paid immediately, with the order then picked up and delivered to its desired location. All invoices, packing slips and order forms are digitally logged and made available to both the buyer and the seller at any time. 
According to VonWood, this centralised marketplace helps buyers to reduce the costs of purchasing sustainably certified wood by up to 75%, as they are able to access a large number of suppliers without ever entering into long-term contracts or paying for intermediary services. With the company providing insights into the origin and quality of each product, buyers can also be assured that the timber they are buying is fully traceable. 
In order to further this reassurance, VonWood has secured the Forest Stewardship Council's (FSC) Chain of Custody certification. This provides credible verification that all of the timber sold on its platform has come from well-managed forests, controlled resources or reclaimed material. The FSC's certification also includes social considerations, such as the elimination of child labour, forced labour or employee discrimination.  
Adding to its sustainability credentials, VonWood has partnered with  WoodYouCare to plant two new trees for each tree harvested to produce the timber it trades. Through this partnership, the startup hopes to ensure that its timber supply remains fully renewable and has a net positive impact on the climate. 
For timber sellers, VonWood provides the incentive of enabling them to market their products to relevant and reliable contractors. By removing the need for costly intermediary partners to manage their sales and logistics processes, the company claims that sellers can increase their revenues by up to 15%. With better insights into the upcoming needs of various contractors, suppliers can also switch from a made-to-stock model to a more efficient and ecological approach through which production only begins as each order is received. 
Ultimately, VonWood's online marketplace provides multiple benefits to both buyers and sellers of sustainable timber. In doing so, it highlights the advantages of digitalising supply chains of high-risk forest commodities. 
Digital supply chains to lower the risks of forest commodities
Digital technologies could indeed be critical in improving the management and monitoring of vulnerable forest ecosystems. They enable individual trees to be traced from their origin to their final product, eliminating the opacity of industrial supply chains, and can improve the operational and cost efficiencies of various processes. 
Given the environmental, economic and social benefits that can be gained through the digitalisation of forest commodity supply chains, it is unsurprising that VonWood has succeeded in raising the funds it needs to bring its solution to scale. As the world continues its transition towards more sustainable economic activity, it seems likely that similar platforms will begin to emerge for the digitalisation of a range of different industries.