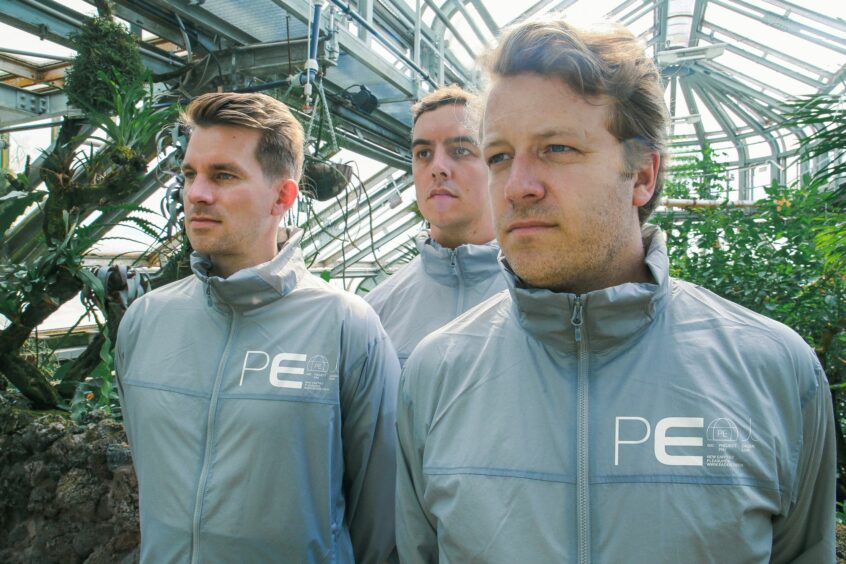 German food-tech startup Project Eaden, a developer of new fibre technology to produce ultra-realistic plant-based meat, has extended its seed round to €10.1 million.
The alternative proteins market continues to heat up as Project Eaden extends its seed funding round.
The food-tech startup has developed a new fibre technology to produce ultra-realistic plant-based meat.
Financing will primarily be invested in research and product development as well as initial production setup.
The team, comprising materials scientist Dr. David Schmelzeisen, mymuesli founder Hubertus Bessau and ex-Zalando (ETR:ZAL) manager Jan Wilmking, has raised €10.1m in seed funding. The idea is that the company will manufacture sustainable, but delicious, alternatives to meat.
Creandum was the lead investor and others include Magnetic, FoodLabs, Shio Capital, Trellis Road, and angel investors including former Rügenwalder MD Godo Röben. Creandum announced the first closing of this round at €8 million in June 2022, and the extension means the deal has been described as one of the largest in the European plant-based meat tech sector.
What is innovative in Planet Eaden's approach?
Project Eaden recently announced the foundation of the new concept which underlies their approach to ensuring plant-based meats taste right to meat eaters: bio fibres.
Fibres are the building blocks of most animals and plants, and the key component of meat. The new technology produces edible protein fibres that recreate the texture and appearance of animal meats. Synthetic fibres have already revolutionised other major industries such as textiles, aerospace, and automotive and Project Eaden is now using the same fibre technologies to revolutionise the meat industry.
Being highly scalable, the technology will enable the production of ultra-realistic plant-based meat at low cost. Project Eaden's first product in development is a plant-based beef steak, which the company expects to launch in 2023.
Carl Fritjofsson, general partner at Creandum, said: "Eating meat is associated with excessive land and water usage and unsustainable levels of greenhouse gas emissions. But, for most people, it's simply too much of a pleasure to give up on. Until today, existing plant-based options haven't solved this dilemma, as they lack compelling taste, texture, and look despite higher prices. Project Eaden has the potential to become the industry's game changer."
Why are investors interested in plant-based meat?
There are significant risks associated with meat consumption. There are increasing challenges across the supply chain and there are concerns that regulatory action will affect the market. That means that investors in the meat industry need to manage their risks, while the transition towards more plant-based diets provides a new opportunity for investors.
According to the UN-backed Race to Zero campaign, a business-as-usual continuation of current food and agricultural activities would result in the sector losing up to 7% of its value by 2030. Disruption in weather patterns has caused food shortages and exacerbated food price inflation. Disasters in the food supply chain caused prices to be 80% higher in April 2022 than in 2020.
In the ten years to 2018, crop and livestock production losses in developing countries due to climate-linked disasters amounted to $108 billion. This is becoming an embedded problem and global food companies are facing losses of a quarter of their value by 2030, equivalent to $150 billion in losses to investors.
Climate action will require transformation of meat consumption.
The current food system accounts for around a third of global greenhouse gas emissions (GHGs) overall, with the IPCC reporting that 23% of GHGs arising from human activity came from agriculture, forestry or other land use between 2007 and 2016. Commodity-driven land clearance and deforestation must be halted by 2025 if there is any chance of a 1.5°C world. At the same time, traditional meat production is also considered extremely inefficient, requiring 25 calories to produce one calorie of beef.
According to the FAO, feed production and processing accounts for 45% of the meat industry's GHGs. Around 39% of the remaining GHGs from the sector come from ruminants (i.e. release of methane through belches), 20% from fossil fuel consumption across the supply chain, and 10% from manure storage and processing. This makes the meat industry ripe for innovation.
Finance will be used for development of its proprietary technology
"Project Eaden is a technology company, so we'll be investing in our own R&D activities and the initial production setup. We've built a highly-motivated team of professionals to further develop our unique, proprietary technology over the past nine months, including tissue engineers, food technologists, material scientists, and culinary professionals," explained Project Eaden co-founder Jan Wilmking.
David Rosskamp, founding partner at Magnetic, added: "Project Eaden is meaningful innovation at its best, representing our mission to back world-class teams with a maximum possible footprint. We are happy to continue our long collaboration with the team."