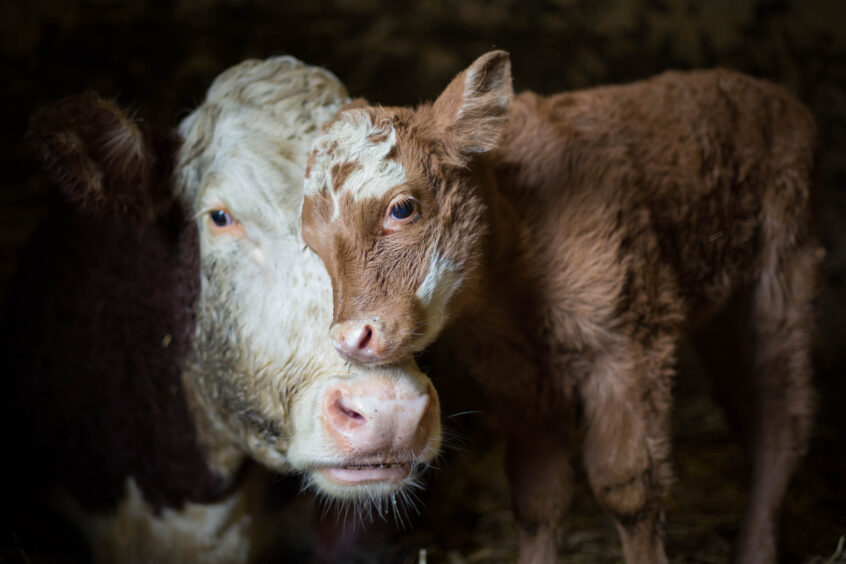 UK-based startup Multus Biotechnology has raised $9.5 million to expand the production of its animal-free growth media for the cultivated meat industry. 
Multus will use its investment to build a specialised production facility for its cost-effective, animal-free growth media.

 

The cultivated meat industry is projected to be worth around $25 billion by 2030, but the costs of growth media must be reduced if it is to compete with the conventional meat market.

 

Low costs and ethical benefits are likely to drive the demand for Multus' growth media solutions.

 
Multus has closed its $9.5 million series A fundraising round, led by Mandi Ventures, with $2.5 million in equity-free grant funding from Innovate UK alongside additional investments from SOSV, Big Idea Ventures, SynBioVen and Asahi Kasei Corporation (TSE:3407). The funds will go towards the construction of a UK facility for the production of its animal-free growth media for the cultivated meat industry. 
"We are excited to use this funding to drive innovation in novel ingredient discovery, intelligent formulation design and food safe growth media production for the affordable scale-up of the cellular agriculture industry," said Multus' chief executive Cai Linton. "We are confident that our unique approach to growth media will play a key role in making cultivated meat a sustainable and affordable choice for all." 
Low-cost, animal-free growth media for cultivated meat production
Multus relies on advanced data science and automation capabilities to identify novel ingredients that can be used to produce growth media, the nutritious and energy-dense solution used to grow cells in the cultivated meat industry. 
Typically, cultivated meat is produced by taking a small sample of cells from living animals and feeding them with a mixture of carbohydrates, proteins, salts, vitamins and other components that stimulate their growth and reproduction. From the accumulated cells, alternative meat products can be made using just a fraction of the resources required during conventional livestock farming while mitigating the problem of animal waste. 
Cell growth media is normally based on foetal bovine serum (FBS), a substance derived from the blood of unborn calves. To maximise the collection of blood for FBS production per foetus, it is usually extracted from the beating heart. In an academic review of the process, researchers explained that: "the fetal calves may consciously experience pain and discomfort during collection for FBS, including being extricated from their mother's corpse, puncture of their heart and the blood withdrawal itself, which leads to their death". 
In addition to the concerns it raises for animal welfare, FBS has been criticised for various limitations to its safety and technical efficiency. Furthermore, FBS prices have continuously increased over the years, as supplies have been stretched by the growing demand of the cell culturing industry. 
Multus intends to address these issues with its core product, which serves as a full replacement for FBS. The Proliferum M formulation does not contain any ingredients derived from animals and can be sold at scale for a significantly lower cost, the company claims. It is certified under the International Organization for Standardization's food safety management standards, and can be used to produce a range of mammalian and non-mammalian cell types in 2D or 3D cultures. 
Currently, Proliferum M is only available for research and development purposes, but the construction of Multus' production facility will allow it to scale up commercially. Though it will initially be targeting cultivated meat manufacturers, the startup plans to develop a range of affordable growth media solutions that can be used to make other items, such as lab-cultivated dairy products or sustainable leather materials. 
Growth media costs challenge the expansion of cultivated meat
The cultivated meat market has emerged in response to increased awareness of the environmental impacts of conventional livestock farming. Indeed, lifecycle analysis suggests that cultivated meat is over 75% more sustainable than regular beef in terms of its CO2 emissions, land use and freshwater consumption. Its overall footprint is similar to that of poultry or pork, though it can be made even lower through process improvements or the use of renewable energy. 
Since cultivated meat is grown from real animal cells, it is able to replicate the taste and texture of traditional products, thereby providing an alternative to plant-based protein substitutes that may not meet the preferences of more carnivorous consumers. As such, the industry's expansion is expected to be critical in driving behavioural change towards more sustainable food choices. 
With these considerations in mind, cultivated meat has gained significant traction across the world. Ultimately, the global market is projected to be worth around $25 billion by 2030, so long as it is backed by technological advances and supportive policy measures. 
Despite this rapid growth, the high prices of growth media remain a major challenge. According to McKinsey, these costs must be drastically reduced if cultivated meat products are ever to compete with their conventional counterparts. 
Low costs and ethical benefits will drive demand for Multus' growth media
The low costs of Multus' growth media are likely to attract the attention of cultivated meat developers that are attempting to bring viable products to market. By providing an animal-free alternative to the conventional FBS, the company could also appeal to businesses that plan to offer more ethical choices that have a better chance of gaining consumers' approval. 
This potential has clearly been recognised by Multus' latest investors, with Julio Benetti, co-founder and managing partner at Mandi Ventures concluding that: "Multus' technology has the potential to revolutionise the cultivated meat industry by significantly reducing production costs and accelerating the commercial scale-up of the sector, benefiting cultivated meat producers, consumers and the environment."