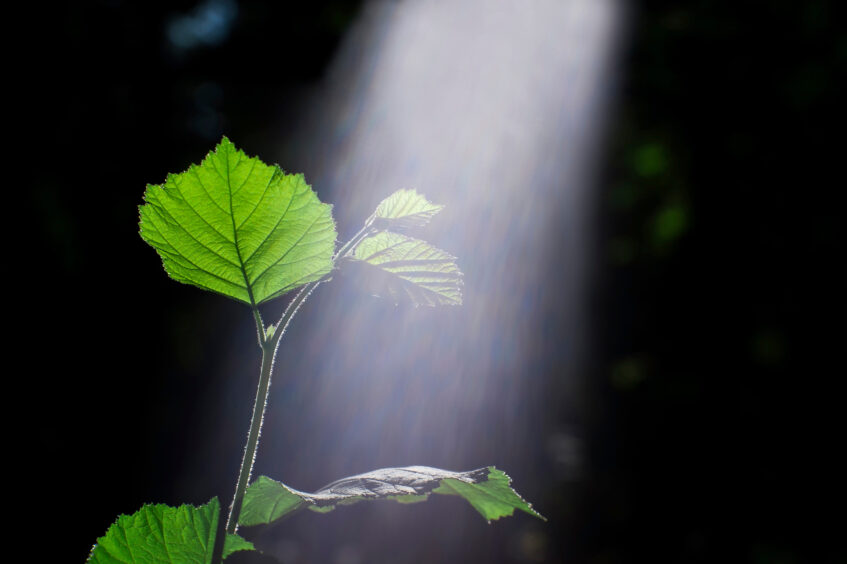 Living Carbon, a climate biotech company developing photosynthesis-enhanced plants that capture and store more carbon than normal, has raised $12 million in Series A finance.
Living Carbon's technology improved carbon capture in nature by 27%.
The company expects to deliver 4-5 million seedlings by the end of 2024.
Biotech-enhanced carbon sequestration, which leads to higher biomass productivity, is expected to fuel the carbon markets.
The investment round was led by Temasek, with participation from LowerCarbon Capital, Felicis Ventures, Toyota Ventures and other strategic angels.
What does Living Carbon do?
Living Carbon's first product is a photosynthesis-enhanced hybrid poplar tree that grows faster than control seedlings and is resilient in high temperatures. The capital will be used to produce 4-5 million photosynthesis-enhanced seedlings by 2024, each of which is expected to grow up to 50% faster and absorb up to 27% more CO2 than regular trees.
The company studied multiple generations of vegetatively propagated tree seedlings in a controlled environment, demonstrating that the lead photosynthesis-enhanced poplar tree seedling showed a 53% increase in the production of above-ground biomass. These findings revealed the potential to capture approximately 27% more carbon and underscored the role of responsible biotechnology in stabilising the climate. Living Carbon has published a white paper illustrating its research.
What products will Living Carbon produce?
Living Carbon's first product is a photosynthesis-enhanced hybrid poplar tree that grows faster than control seedlings and is resilient in high temperatures. The company believes that, by increasing the efficiency of photosynthesis, it can help trees grow faster and act as partners in capturing more carbon from the atmosphere.
Chris Sacca, founder of Lowercarbon Capital, said: "Living Carbon engineers supertrees that grow up to 50% faster and eat up to 27% more CO2 than your run of the mill logs. That means more timber, forests, and other carbon-storing products sooner and cheaper."
The startuo is accelerating commercial production of its photosynthesis-enhanced hybrid poplar, and is on track to supply 4-5 million seedlings throughout the US in 2023 and 2024. Companies will be able to purchase the seedlings to reduce their carbon footprint alongside Living Carbon's carbon quantification and monitoring.
Developments for carbon storage and ecosystem restoration
Lisa Coca, climate fund partner at Toyota Ventures, said: "The voluntary carbon credit market is on track to exceed $50 billion by 2030, but the momentum will only be sustained by the near-term introduction of credits that are transparent, cost-effective, and produced in high volumes. Living Carbon's synthetic biology platform has the potential to fill the gap between supply and demand by leveraging the powerful combination of proven nature-based solutions as a carbon sink and genetic engineering to deliver high-quality credits to the market."
She added: "And, most importantly, to do so on a timeline that will supply credits in scale within the next three to five years. We look forward to supporting the team as they continue to engineer a path to net zero with nature-based approaches to carbon drawdown."
The startup is also developing carbon projects with photosynthesis-enhanced hybrid poplar and loblolly pine in mixed stand plantings that can help restore degraded ecosystems. It is partnering with landowners to develop carbon projects in Pennsylvania and Georgia. With a focus on the US as a first market, Living Carbon intends to double its acreage annually, creating additional carbon removal on the millions of acres of reforestable land in the US.
Living Carbon also said it is working on a cutting-edge R&D project with funding from Frontier Climate, which seeks to engineer durable biopolymers which sequester carbon for millennia.  Such biotechnology is an example of how engineering can be combined with nature's innate properties to capture and store carbon.
Beyond carbon – the impact of the biotech intervention
Not only will the genetic shift within the plants lead to more effective carbon sequestration, but it can have wider impacts as well. In addition to photosynthesis enhancement, the company is developing a trait that enables trees to accumulate higher levels of metals in their roots, naturally slowing decay to increase the duration of carbon storage, produce more durable wood products, and remediate toxic soils.
Vince Stanley of Stanley Farms, one of Living Carbon's land partners, said: "Our partnership with Living Carbon will increase the productivity of our land, while also increasing the amount of carbon captured by our trees. It's an honor to use our family land to restore nature and advance much-needed nature-based solutions to climate change. Through partnerships with landowners like us, Living Carbon has the opportunity to draw down carbon and create revenue for landowners by making it profitable to plant on underperforming land with faster-growing trees."