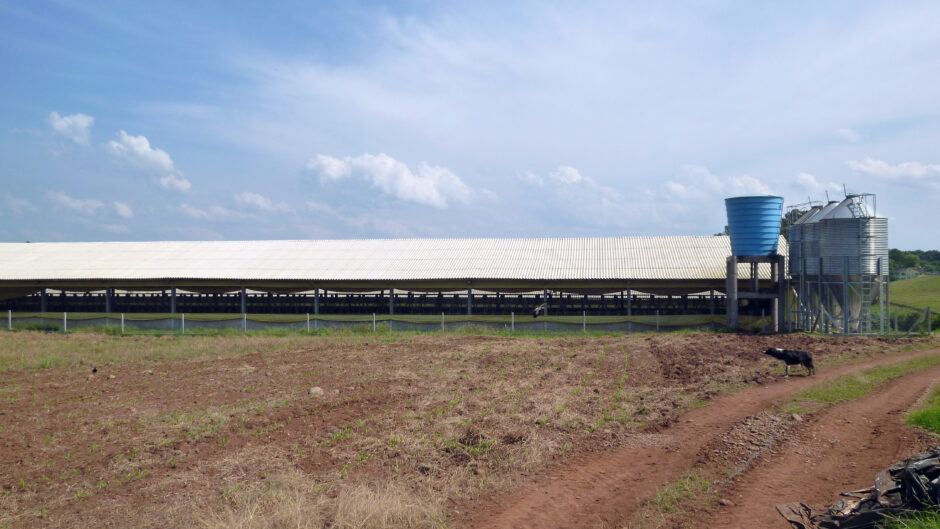 Global advocacy organisation Mighty Earth has filed a complaint with the US Securities and Exchange Commission (SEC) against meat producer JBS (BVMF:JBSS3) and its issue of 'green bonds'.
JBS is being accused of greenwash after issuing four sustainability-linked bonds (SLB), even though its net zero commitment ignores Scope 3 while its emissions footprint is increasing.
The FAO says meat production is responsible for 14.5% of global emissions when considering the full supply chain and many argue it is even higher.
Whether the complaint is successful will depend on the legal interpretation of SLB structure, however, this is a reputational blow to JBS and adds fuel to the concern that major corporations are greenwashing on net zero.
Senior executives at Mighty Earth have filed a whistleblower complaint to the US Securities and Exchange Commission (SEC), calling for a full investigation into alleged misleading and fraudulent 'green bonds' issued by the Brazilian meat giant JBS.
Evidence presented to the SEC details how JBS, the world's largest meat processor with operations in over 20 countries, issued $3.2 billion in four separate debt issuances or 'green bonds' in 2021, referring to them as sustainability-linked bonds (SLBs) tied to its stated goal to cut its emissions and achieve "Net Zero by 2040."
SLBs have come under fire in the last few months, as issuers are increasingly being accused of using proceeds to finance unsustainable activities, even financing fossil fuel projects. Part of the problem may be the issuing standards, which seem to allow SLB proceeds to be used for general corporate purposes. This is different to green or sustainable bonds (GSS), which are 'use of proceeds' bond where capital must be spent on sustainability interventions.
Could JBS' bonds be considered greenwash?
The heart of the complaint centres on the fact that JBS based the bond offerings on its commitment to achieving net zero emissions by 2040 – but that its emissions have in fact increased in recent years. At the same time, the company's commitment excludes 'Scope 3' supply chain emissions that comprise upwards of 97% of its climate footprint.
It is also accused of omitting key information from investors about the actual number of animals it slaughters each year, which would have denied US investors vital information to make fully informed decisions about JBS's net zero and climate-related claims when deciding whether to purchase these SLBs.
Mighty Earth's chief executive Glenn Hurowitz said: "JBS seduced investors with sustainability pledges, but those pledges had practically zilch to do with the actual source of JBS' supersized climate impact. Companies simply shouldn't be able to ignore the environmental impact of 97% of their operations and then market themselves as green."
The complaint cites the official Second Party Opinion on JBS' Sustainability-Linked Securities that concluded that the bonds "were not material to the whole corporate value chain as the KPI does not include Scope 3 emission," which are responsible for an estimated 97% of the company's footprint.
Can a bond be sustainable or 'green' while ignoring Scope 3?
The complaint – the first against an SLB – alleges that, since 2017, JBS has concealed the true scale of its emissions footprint by failing to disclose the number of animals, which are the primary source of its greenhouse gas (GHG) emissions, that it slaughters every year.
This relates directly to the Scope 3 emissions related to animals in its supply chain, such as those associated with the deforestation, methane, and land use change required by its rearing of cattle on the thousands of farms and feedlots that  directly and indirectly produce meat for JBS in Brazil, the US and beyond.
Given the importance of forests in storing carbon and providing a biodiverse ecosystem,  ending deforestation is a core element of achieving net zero. Yet according to research from the Coller FAIRR index, the biggest driver of deforestation is the spatial requirements of growing animal feed. The index shows that 75% of the Amazon's forest loss is due to the use of soy for animal feed, but this seems to be ignored by JBS' emissions calculations.
Another challenge is the reduction of pollution, such as the nitrogen and phosphorous released by animal waste. The majority of companies, however, do not require their suppliers to have waste management plans.
It has been estimated that the waste generated by JBS alone is equivalent to the human waste generated by the whole of India, but the manure used by its suppliers as fertiliser is often unregulated. Instead, it is simply left on the land where it is rarely fully absorbed, resulting in contaminating runoff that damages aquatic ecosystems.
Instead of moving towards net zero, JBS emissions are increasing
Despite the company's claims, the complaint suggests that JBS is heading in the opposite direction when it comes to reaching net zero by 2040. The complaint argues that JBS omitted material information in its bond offering and investor presentations about its Scope 3 emissions.
The most recent published analysis shows that instead of JBS' emissions footprint shrinking, it is estimated to have grown by between 17% and 56% between 2016 and 2021, to 288 million metric tons CO2  equivalent in 2021, and may be as high as 541 million metric tons CO2.  For context, JBS' estimated total emissions of 288 million metric tons of CO2 in 2021 exceed the entire emissions of Spain.
Beyond net zero there are also related concerns about increasing supply chain risk. Failure to understand, measure, report and act upon such risks seems to be a fundamental weakness in the JBS approach.
Investors are growing more aware of the material risks that are impacting global commodity trade, with estimates suggesting that changes in forest ecosystems could hit the cattle, timber and paper industries with up to $80 billion in supply chain risk. This raises serious financial concerns that will cause investors to apply greater scrutiny to companies involved in such trade. If the funds raised for sustainability-linked action ignore this, they are then ignoring a fundamental operational business risk.
The complaint increases reputational damage for JBS
Kevin Galbraith, attorney for Mighty Earth and the whistleblower, said: "JBS' long history of corporate misconduct – resulting in billions of dollars in fines from several governmental agencies and yet no apparent modification of its behaviour – make plain that the company needs more than a slap on the wrist. These facts require an energetic investigation of the material misrepresentations that we have alleged in the whistleblower complaint."
He continued: "JBS' greenwashing achieved its desired effect: the company accessed US capital markets to raise billions from unsuspecting investors, including asset managers who had signed on to a pledge to avoid issuers whose conduct fuels climate change. We are confident that when the SEC's Climate and ESG Task Force carefully examines what has happened here, it will take appropriate action to hold JBS accountable and ensure that it lives up to its environmental promises."