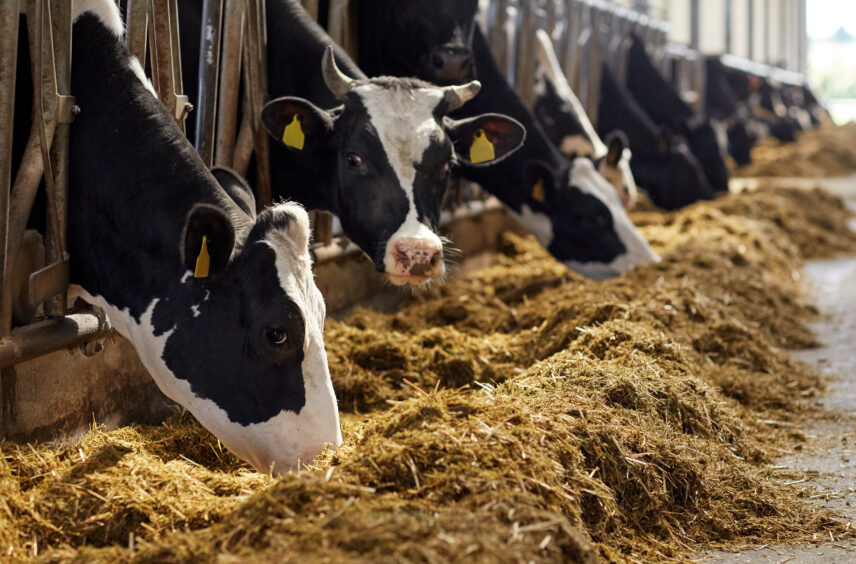 Rumin8 has closed the second phase of its seed funding round, raising $12 million to commercialise its process for developing livestock feed that reduces methane emissions. 
Rumin8 identifies and reproduces naturally occurring compounds to make animal feed that reduces the methane emissions of livestock farming.

Animal agriculture is the largest single source of anthropogenic methane emissions, which have a stronger global warming potential than carbon dioxide.

 

With its cost-effective and scalable approach, Rumin8 is well-positioned to capitalise on the rising demand for sustainable livestock solutions.

 
Taking its place as the first Australian startup within Breakthrough Energy Ventures' (BEV) portfolio, Rumin8 has raised $12 million in seed funding to commercialise its process for producing animal feed that reduces the methane emissions of livestock farming. The latest investment, which also featured contributions from Harvest Road Group, increases the startup's cumulative funding to approximately AUD$25 million.
"We have been very pleased with the reception we have received from climate impact funds around the world," said David Messina, managing director of Rumin8. "There is a genuine desire to fund solutions to enteric methane emissions from livestock and fortunately for Rumin8, they can see the benefits of our technology." 
He continued: "Prior to the Phase 2 seed funding round, we were progressing a number of key work streams sequentially. Now we have the resources to progress them in parallel, speeding up the road to commercialisation." 
Livestock methane emissions as a significant driver of climate change
Methane is an extremely potent greenhouse gas, with a global warming potential up to 86% stronger than CO2 within the first 20 years of its release. Although some methane is emitted naturally, it is estimated that up to 60% of methane emissions come from human activities such as agriculture, landfill, wastewater treatment and the fossil fuels industry. 
The agricultural industry accounts for around 21% of these anthropogenic methane emissions, with 80% of its contribution coming from livestock farming. This is largely due to a process known as enteric fermentation, through which the food consumed by grazing animals is broken down through digestive reactions and released through burping or flatulence. 
This is particularly concerning given the ongoing expansion of animal agriculture. As the global population continues to increase, the consumption of meat is expected to increase by around 14% before 2030. Within the same timeframe, the International Farm Comparison Network projects that the world's milk production will rise by approximately 35%. 
How can we reduce methane emissions from livestock?
Despite the alarming impacts of methane emissions, there is some hope that their reduction could be achieved. Indeed, the potential for reducing livestock methane emissions through dietary manipulation has long been recognised as being technically feasible. 
One particularly promising solution is the development of animal feeds that are supplemented with certain types of seaweed. There is evidence to suggest that this could deliver significant results, but the complexity and expense of seaweed cultivation have limited its adoption at scale. 
Given the environmental consequences of the food and agricultural industries, the world can no longer allow high costs to prevent the implementation of proven approaches to emissions reduction. With innovative technologies, however, these costs may be avoided altogether. 
Rumin8's technology promises cost-effective solution
Rumin8's patented process discovers naturally occurring compounds with anti-methanogenic properties. These compounds have been found within red seaweed and rangeland plants, and have been identified as the key component that reduces the emissions of animal digestion.
With its advanced technology, Rumin8 targets these compounds selectively and enables them to be reproduced without the mass cultivation of the plant itself. Through this process, the startup can lower the costs of producing supplemented animal feed, providing a scalable and cost-effective solution to address the environmental impact of the livestock industry. 
The company claims that ongoing trials of its products have consistently shown more than 85% reductions in livestock methane emissions. Its next steps will be to refine formulations and delivery modalities that are suitable for various livestock production systems, including those involving rangeland grazing cattle. 
"Our laboratory results continue to yield excellent results, our animal trials are reflecting the laboratory results, and the financial modelling we are undertaking is indicating we will be able to supply our products at a commercial price point," Messina concluded. 
Rising demand for sustainable livestock solutions
The global livestock industry is facing increasing pressure to clean up its act, with consumers, regulators and investors calling for more sustainable options to be made available. Rising competition from the alternative protein market, for example, is beginning to threaten the market share of conventional meat and dairy producers. 
With methane emissions emerging as one of the top priorities in solving the climate crisis, governments from across the world have committed to reductions of at least 30% by 2030. Given the extent of its current contributions, the agricultural industry could significantly enhance its reputation by taking steps to align with these ambitions. 
Companies involved in the sector could take advantage of this opportunity by including methane emissions within their sustainability strategies. To do so effectively, however, they will require cost-effective solutions that enable them to tackle the issue without losing profit.  
Rumin8's technology could provide for this very market, suggesting that the company is well set for growth. The success of its latest fundraising round indicates the rising demand for technologies supporting the transition to more sustainable livestock production.