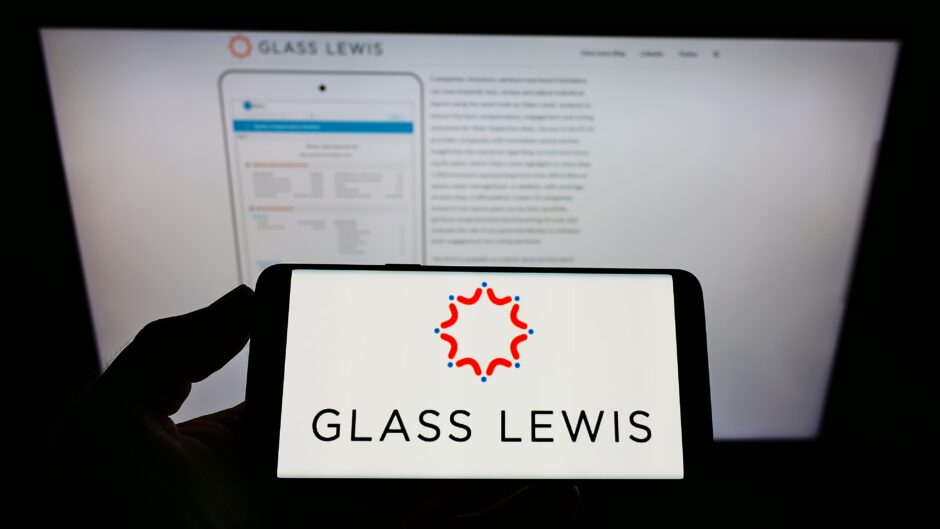 Proxy voting firms ISS and Glass Lewis are the focus of the latest anti-ESG assault by attorney generals from 21 Republican states. Demanding the two firms restrict their voting stance on climate action, as well as diversity and inclusion issues, could hurt the long-term risk-adjusted returns of savers and pension funds.
Republican attorney generals (AGs) from 21 states have targeted ISS and Glass Lewis.
The proxy voting firms were accused of violating their legal obligations by providing advice on climate and diversity issues in their services to states' investment vehicles, citizens and businesses.
Despite multiple studies showing a positive correlation between financial performance and sustainability, pressure from the anti-ESG lobby may have contributed to reduced support for environmental resolutions at energy companies.
The Republican establishment has vilified the term ESG, labelling it as a 'fascist strategy' being used by the 'woke left' against free markets and the fossil fuel industry, and imposing diversity, inclusion and equity standards on firms that do not want it. They claim that a pro-ESG stance does not serve investors as it prioritises environmental, social and governance issues over earning a financial return.
Multiple studies, however, have shown an increasingly positive correlation between financial performance and sustainability. Viewing investments through an ESG lens provides investors with the information they need to allocate capital most efficiently, in line with their own risk appetite and for the highest, most stable return on investment.
What role do ISS and GL play in the ESG investing value chain?
Institutional Shareholder Services Inc. (ISS) and Glass, Lewis and Co. (GL) are proxy advisory services active in the US, providing assistance to institutional investors in voting at annual shareholder meetings of the listed companies in which they hold shares. Institutional investors and holders of large portfolios use these services as they tend to hold vast quantities of diverse stocks.
Glass Lewis specifically states ESG as one of its areas of focus, in addition to proxy voting, proxy research, executive compensation models and board diversity. ISS describes itself as a provider of corporate governance and responsible investment solutions, market intelligence, fund services, and editorial content for global investors and companies.
As prominent proxy advisory firms, institutional investors either directly follow their advice or use it as guidance to decide how to vote their shares. 
What have the republican AGs alleged and what are their demands?
Institutional investors can use their influence to maximise the long-term economic, social and environmental value of the assets of the companies they hold investments in, which, in turn, have an impact on the returns of the holdings of their clients and beneficiaries.
In challenging ISS and GL, the AGs have not only extended their anti-ESG rant to stewardship and engagement, but have also implicitly acknowledged the influence of the two firms on proxy voting on institutional shareholders. Specifically, they believe that the advice given by these firms on environmental and diversity, equity and inclusion (DEI) issues is in violation of federal and state laws.
On environmental or climate change issues, the two firms are being challenged on their call for companies to pursue emissions reduction goals, and especially on their call for increases in these goals to pursue net zero targets.
The AGs' letter to ISS and GL states: "We question how such recommendations, and the policies that led to them, are based on the financial interests of the investment beneficiaries rather than other social goals, and if they are based on the latter, how that complies with your duties described above."
With regard to DEI, the group of AGs allege that ISS and GL are advocating arbitrary quotas in their recommendations. They accuse the two firms of violating anti-discrimination laws by providing advice that favours companies that demonstrate racial, ethnic or gender diversity.
Their justification for this stance is the obligation of states to treat all individuals equally under the US Constitution, which informs state and federal laws on non-discrimination. In the letter, the group says that taking the advice provided by ISS and GL could expose both states and companies to legal liability.
The group of AGs is asking for both firms to provide assurances that they will cease their activities and "uphold their legal obligations as proxy advisors".
How is this impacting proxy voting in the US?
The letter to ISS and GL is only the latest in the assault by Republican-led states on ESG investing. For example, in August 2022, AGs from 19 states wrote a letter to the chairman of Blackrock (NYQ:BLK), complaining of a dereliction of duty and allegations of anti-trust behaviour. Senators from the same states had also written to the chairman of the SEC opposing climate-related disclosure requirements.
Despite the perceived leaning in favour of ESG, a 2022 report by UK-based NGO Share Action showed that the proxy voting by the largest asset managers fell short on many key ESG resolutions. Asset managers in the EU fared much better than their North American and UK peers on sustainability issues. The report also found that ISS and Glass Lewis voted in support of a larger percentage of environmental and social resolutions than the four largest asset managers, Blackrock, State Street (NYQ:STT), Vanguard and Fidelity.
Meanwhile, the largest asset manager in the world, Blackrock, has been singled out by the Republican-led anti-ESG movement. This led the firm to launch a campaign to explain its ESG approach and clarify its stance on its fossil fuel investments. 
While it faces the wrath of the fossil-fuel-led anti-ESG lobby, Blackrock is also facing criticism from environmental groups, which are demanding more action on sustainability issues. In fact, in May 2022, it voted against a resolution that Chevron set medium and long-term emissions reduction targets, justifying its position by saying that the company was working towards the energy transition. 
Could this hurt or harm investment returns for savers and pensions?
The Republican-led attack on ESG-based investing is being politicised as a 'woke' approach to imposing liberal values on the investment system, rather than viewing it for what it really is: a capital markets-based investment approach looking to maximise risk-adjusted returns.
Moves by governments in various Republican states to ban financial services firms that had an anti-fossil fuel stance may be to the detriment of their own citizens. A smaller pool of lenders competing for the same business resulting could potentially drive up interest costs, according to two separate studies on the finances of Texas and of a pool of six states looking to implement similar measures.
Delaying action on incorporating climate change risks could further add to future financial costs, as potential mitigation actions rise and the banks ask for a higher rate of compensation to finance risks.