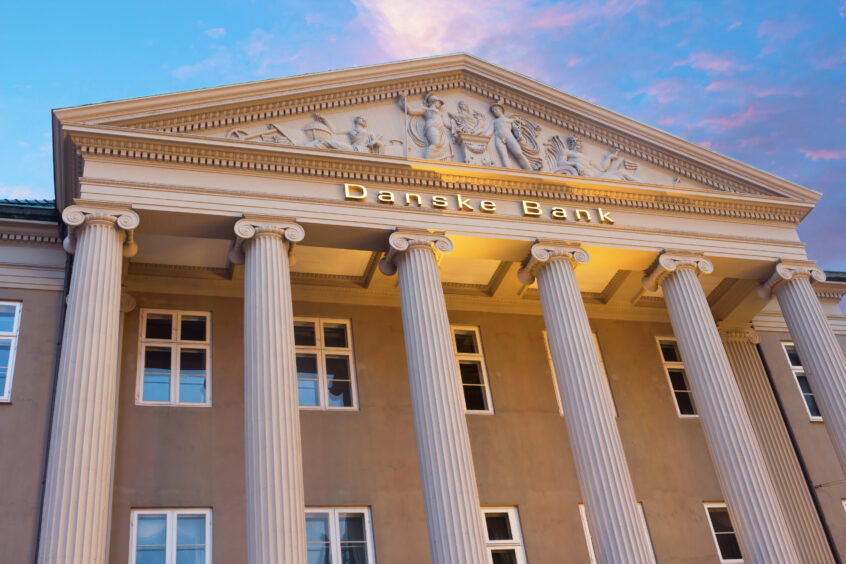 Denmark's largest bank, Danske Bank (COP:DANSKE), will stop funding new upstream oil and gas projects as part of its net zero commitment, focusing instead on the green energy transition. Many major banks that have made similar commitments continue to finance new fossil fuel projects, which are not aligned with a net zero by 2050 scenario.
Danske Bank plans to limit investment and financing of "fossil-heavy sectors".
This is part of its new climate action strategy, building on the bank's CO2 reduction targets in its loan portfolio.
The lender joins the small group of peers that have made similar pledges, even though many in the sector have joined global banking frameworks committed to net zero.
Danske Bank is the largest bank in Denmark, and one of the largest in the Nordics region. Its updated Climate Action Plan, published in January 2023, outlines its targets, actions and initiatives to combat climate change as part of its commitment to achieving net zero emissions by 2050. It was also accompanied by the release of a position statement on fossil fuels, which outlines its decision to limit the financing of existing or new upstream oil and gas projects.
The International Energy Agency (IEA) and the Intergovernmental Panel on Climate Change (IPCC) have warned that the development of new oil fields is not aligned with a net zero by 2050 scenario, yet many major global banks that have made environmental pledges continue to finance new oil and gas projects.
Danske Bank makes its position on fossil fuel financing clear
Danske Bank has released a Position Statement on Fossil Fuels, outlining its commitment to supporting the energy transition and managing the risks from its existing exposure to fossil fuels. It recognises the need to limit global warming well below 2°C, and that the global financial system has an important part to play in helping the economies of the world with their decarbonisation plans.
The actions will focus on two areas: finance the green agenda by backing new energy solutions, and move away from carbon-intensive energy production by limiting its risk and exposure to sectors dependent on fossil fuels.
Specifically, it plans to not offer refinancing or new long-term financing to oil and gas exploration and production (E&P) companies that have not set a transition plan aligned with the Paris Agreement, or have approved new exploration plans after 31 December 2021.
The bank said it began acting on this policy prior to issuing the latest position statement, and reported a 67% reduction in its credit exposure to E&P activity between 2018 and 2022. The new climate action plan also includes similar positions on forestry, agriculture, and metals and mining.
What is Danske Bank's approach in its latest climate action plan?
Most of the Danske Bank's carbon footprint comes from its financed emissions, which includes financing and investment activities. As a result, its new climate action plan includes all of its operations, including banking, pensions, asset management, and its own day-to-day activities.
As part of its commitment to financing the green transition, the lender mapped out the total carbon emissions from all of its activities, which will help inform its actions on achieving its own decarbonisation targets, while also helping its customers with their own goals.
The plan also updates the bank's CO2 reduction targets for the most carbon-intensive sectors that it had previously set in a February 2022 update, including shipping, oil and gas, and energy utilities. While Danske Bank's overall exposure to these heavy-emitting sectors is limited to 3% of its portfolio, they account for a majority of the bank's total financed emissions.
Chief executive Carsten Egeriis said: "We make the greatest impact for the individual and for society by owning our role in society and by offering our customers advisory services and financial solutions to support their transition."
Banks taking a stand against fossil fuel financing is important to global net zero goals
Deutsche Bank joins the rank of a small, but growing, number of banks that have taken a stand against either refinancing existing upstream fossil fuel projects, or financing new ones. In the UK, Lloyd's bank (LON:LLOY) and HSBC (LON:HSBC) announced similar initiatives. 
Other banks that have made similar commitments include ING, the first European bank to stop lending to energy companies for new oil and gas fields, and South Africa's Nedbank, which has committed to a total phase-out on loans to the fossil fuel industry by 2045. 
In contrast, major European and UK banks that have committed to net zero goals still provide loans for oil and gas E&P, according to Share Action. The NGO found that 25 of the top European and UK banks have provided $400 billion in financing to large oil and gas expansion projects since the Paris Agreement was signed. 
Most of these banks are signatories of the Net Zero Banking Alliance, which is part of the Glasgow Financial Alliance for Net Zero, and comprises 43 banks from 23 countries that are committed to aligning the operational and attributable emissions from their portfolios with pathways set to achieve net zero by 2050 or sooner.
According to Share Action, financing new fossil fuel projects presents these banks with a lose-lose scenario: declining fossil-fuel use will result in stranded oil and gas assets (uneconomic under new regulations, pricing etc), while banks' business growth could be hurt by reduced economic growth from an acceleration in adverse climate impacts. This further makes the case for directing finances elsewhere.