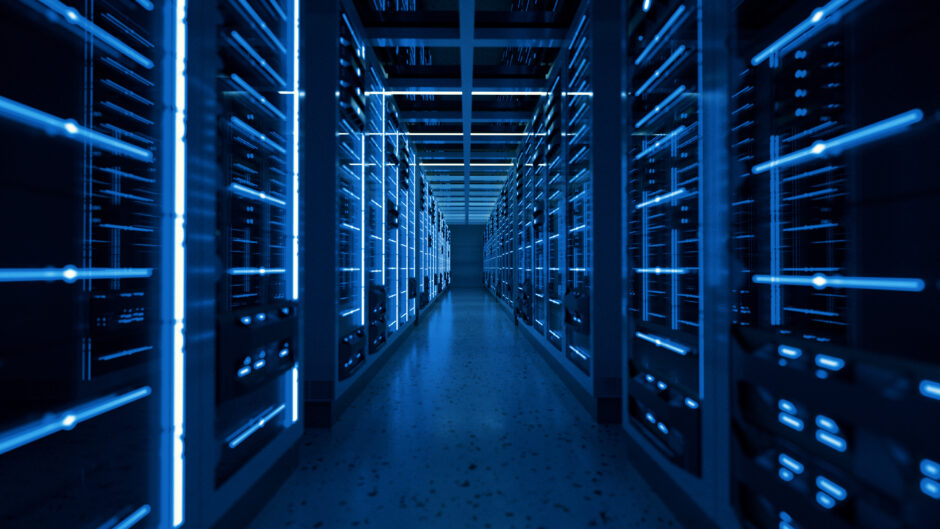 ECL's modular data centre design claims to be more cost-effective than the traditional co-location sites, as well as being the first "fully-green, hydrogen-powered, off-grid" data centre offering, These claims may depend on whether the hydrogen cells provided by its suppliers are produced by renewable energy.
California-based ECL has raised $7 million in a seed funding round for its data centre-as-a-service (DCaaS) solution.
Available as a modular solution which uses green hydrogen as its primary source of power, ECL claims its solution has costs than data centres from cloud and colocation providers.
Increased competition between large cloud computing companies and colocation data centre vendors opens up opportunities for innovative projects.
Data centre market (DCM) supply and demand are usually measured in terms of the power consumption offered, which in turn helps define the server configuration of the data centre (DC). DCs are typically owned either by large, cloud computing companies such as Amazon (NASDAQ:AMZN), Google (NYSE:GOOG) or Microsoft (NYSE:MSFT), or by co-location providers, such as Coresite, Cyxtera and Digital Realty Trust.
Colocation refers to any large data centre facility that rents out rack space to third parties for their servers or other network equipment. The colocation vendor provides the power, networking and cooling infrastructure, while the third parties provide the computing equipment. Hyperscale data centres from cloud companies, instead, provide computing and storage space to third parties without requiring them to lease physical space or provide computing equipment, which has increased competition for colocation vendors.
According to research by McKinsey, co-location providers are under pressure from large cloud companies. This could create opportunities for alternative data centre service providers to meet the needs of the future DCM, in areas such as sustainable energy, cooling and energy consumption, prefab and modular data centres, and edge computing.
ECL raises $7 million in seed funding round
California-based ECL has closed a $7 million seed funding round financed by Molex Ventures and Hyperwise Ventures. The company plans to build its first data centre at its headquarters in Mountain View and expects completion by the second quarter of 2023.
ECL's board will be composed of its founder and chief executive Yuval Bachar, with Lily Yeung, vice president at Molex Ventures, and Nathan Shuchami, managing partner at Hyperwise Ventures. Yuval Bachar holds eight US patents in data centre, networking and system design, and was a founder of Open19, an initiative of the data centre industry that established a new open standard for servers based on a common form factor.
"It's exciting to see ECL investing to bring tremendously relevant and novel experience into this high growth space around customizable modular data centres that can support the growing demand for advanced and flexible computational needs and sustainable power use," added Yeung.
What is ECL's data centre-as-a-service offering?
ECL's mission is to build and operate modular, sustainable data centres-as-a-service (DCaaS) for private co-location, or on-premise (edge) applications. It claims to match the high efficiency, sustainability, low cost and high density offered by cloud companies, while also offering data centre capacity that is customisable and modular.
By optimising the cost to build a single block, ECL's offering of a standard modular block of 1-2 MW can be repeated as many times as needed to build larger sites. This enables the company to offer a customised solution, which can include the creation of a private or shared site, with complete block isolation for power, cooling, security, fire suppression, and data management.
ECL's DCaaS claims to offer a total cost of ownership that is one-third cheaper than a traditional colocation data centre, when taken over a five-year period. It is targeting mid-sized data centre operators, which are typically large companies with a mix of cloud and on-premises IT environments. 
The solution is also being positioned as a community-integrated data centre design as it consumes no local resources, such as power or water, and operates with zero emissions at low noise levels. As such, planning and construction cycles for ECL's data centres are between six and nine months, compared to 18-24 months for the typical colocation data centre.
How is ECL's offering positioned to meet the needs of the DCM?
According to Mckinsey, competition between large cloud players and traditional co-location companies creates opportunities for innovative solutions focused on sustainable energy, cooling and energy consumption, prefab and modular data centres, and edge computing.
ECL's DCaaS appears to target all of these opportunity areas, as it provides a modular design that is applicable to edge computing, powered by green hydrogen, with a cooling system and a power distribution solution. 
The power distribution and cooling system also enables ECL's solution to operate at Power Usage Effectiveness, or PUE, below 1.1, at any data load and in any location. PUE is defined as the ratio of the total energy used by a data centre facility to the energy delivered to IT equipment. A data centre approaches optimal efficiency as PUE approaches 1. Gains in power usage efficiency have stalled in the past decade, according to Mckinsey, which has left the average PUE of data centres above 1.5. 
ECL's 'fully-green' claims depend on hydrogen cell suppliers
ECL claims to be the world's first fully green, off-grid DCaaS powered by green hydrogen that uses hydrogen cells. According to a company spokesperson, these are provided by Plug Power (NAS:PLUG), Ballard Power (NAS:BLDP), Cummins Inc. (NYQ:CMI), PowerCell Group (STO:PCELL) and Rolls Royce (LON:RR). 
The company, however, provided no information on whether these hydrogen cells are produced using renewable energy. By definition, green hydrogen is made by using renewable power to split water into its two elements through a process known as electrolysis. 
Its environmental claims, therefore, depend largely on how green the hydrogen cells provided by the above providers are, which in turn would also validate claims of its solution being truly off-grid.
"We are proud to be a part of this much-needed revolution in the data centre industry, and look forward to working closely with Yuval and his team as they bring this peerless innovation to market," said Shuchami. "ECL has a long lead on the competition in the delivery of a data centre powered primarily by green hydrogen and we can't wait to stand with them as they raise the curtain in Q2 2023."