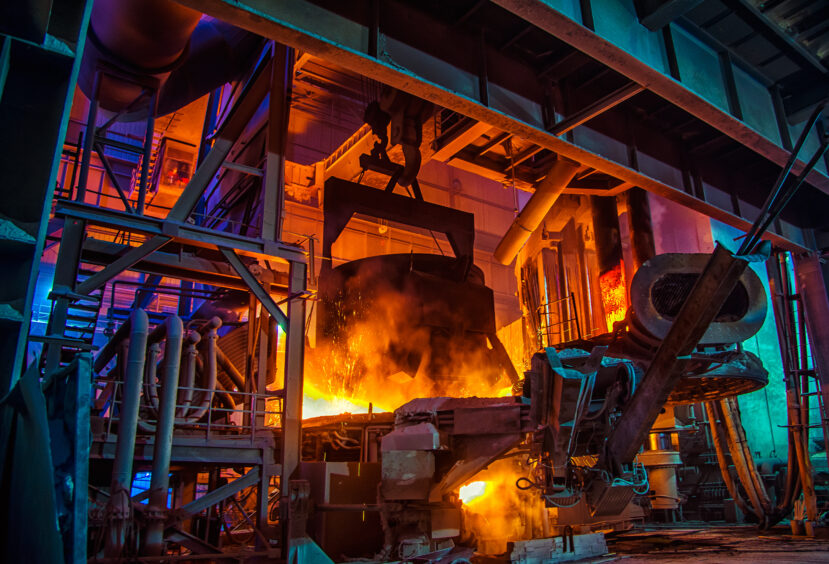 Green steel developer Boston Metal has closed a $120 million Series C fundraising led by industry giant ArcelorMittal (NYSE:MT). 
Boston Metal has developed an electrolysis process that eliminates the need for coal in steel production.
The industry is a major contributor of carbon emissions and needs innovative solutions to reduce its footprint.
The backing by ArcelorMittal comes as a vote of confidence in Boston Metal's technology.
The round was led by ArcelorMittal through its XCarb Innovation Fund, with Microsoft's (NYSE:MSFT) Climate Innovation Fund and SiteGround Capital joining as new investors alongside existing ones, such as OGCI Climate Investments.
Aditya Mittal, chief executive of ArcelorMittal, said: "In Boston Metal, we are investing in a team that has made impressive progress over a relatively short period of time, developing a technology that has exciting potential to revolutionize steelmaking. In our extensive discussions with them, we have been impressed by the passion and vision they have to contribute to the decarbonization of steelmaking."
What does Boston Metal do?
US-based Boston Metal is working to commercialise its patented Molten Oxide Electrolysis (MOE) process to produce both green steel and high-value metals, such as tin and niobium. It is expected to provide the industry with a more efficient, lower cost, and greener solution in the production phase.
Its electrolysis process eliminates the need for coal in steel production. As an electro-chemical process, electrolysis uses direct electric current to separate chemical compounds into their constituent parts. In the cell, an inert anode is immersed in an electrolyte containing iron ore and then it is electrified. When the cell heats to 1600°C, the electrons split the bonds in the iron ore.
The startup claims that this results in a clean, high purity liquid metal that can be sent directly to ladle metallurgy, with no reheating required. Its MOE platform works with all iron ore grades and does not need process water, hazardous chemicals, or rare-metal catalysts to operate.
Its Brazilian subsidiary, Boston Metal do Brasil, is using MOE to advance the efficiency, sustainability and profitability of metals production. This is done by selectively extracting valuable metals from complex, low-concentration materials that are currently considered waste. This enables miners to reduce the financial and environmental liabilities of slag by leveraging a byproduct of metal production to create new revenue streams. 
How will the funds be deployed?
The Series C funds will expand the production of green steel at the startup's pilot facility outside Boston, and will support the site selection and preliminary design of its first green steel plant. Some cash will go to Boston Metal do Brasil for the construction and commissioning of a manufacturing facility for high-value metals. With the closing, Irina Gorbounova of ArcelorMittal and Rick Cutright of OGCI Climate Investments joined the company's board of directors.
The company is expecting to achieve semi-industrial validation of MOE cell for steel production by 2023, deploying a demonstration plant between 2024 and 2025, moving to commercial plants in the second half of the decade. First earnings from Boston Metal do Brasil are anticipated in 2023.
"Our technology is designed to decarbonize steel production at scale. We believe we have the experienced team, strong financial backing, and the innovative technology required to disrupt the industry. ArcelorMittal's support further reinforces our capacity to lead the green steel revolution," said Tadeu Carneiro, chairman and chief executive of Boston Metal.
Why do we need to decarbonise metals production?
As a hard-to-abate industry, the decarbonisation of the metals sector presents huge challenges, but its outputs are crucial for our society. Indeed, steel is an ubiquitous material used in a wide range of products from cargo ships to washing machines, with 2 billion tons of steel produced each year. This number is set to rise by at least a third before 2050 amid booming demand.
Its carbon intensive manufacturing process, however, accounts for almost 10% of global carbon emissions – similar to what is being generated by India in a year. The industry is also the largest industrial consumer of coal, which provides around 75% of its total energy requirements. 
Major steel consumers in the automotive, construction, and technology sectors are demanding net zero steel solutions, and the steel industry has committed to reaching net zero by 2050. Meanwhile, the Global Steel Climate Council, a coalition established in 2022, is calling for a standard that is process-agnostic but will guide the industry in decarbonising.
There are a number of low-carbon methods under research and development, both in universities and across the private sector, which is seeing a flurry of partnerships between of companies of all sizes to come up with innovative solutions. It is likely that it will be a combination of them, rather than a single one, to enable the transition of the industry. Boston Metal may be well placed to do so considering the vote of confidence from steel giant ArcelorMittal.